Retail and consumer goods: Share data, collaborate, and react in real time with IBP
Today's retail and consumer goods landscape is volatile. Amid the constant evolution of sourcing, supply chains, and inventory planning, it might be hard for a business to stay on its feet.
A key component in finding that footing is visibility into forecasts and the data behind them, as well as how every forecast influences – and is influenced by – the forecasts of interdependent teams and processes.
An integrated business planning (IBP) strategy can help your business address visibility challenges by unifying people, processes, and technologies across corporate functions, which will help integrate your data so you can quickly respond to changes both internal and external. To learn more, read on.
This article is an excerpt from our report on 10 operational challenges that retailers can address with IBP. Register below to access the full ebook.

Inventory planning in the dark
Q: My inventory-planning team is on top of things, but we often have no idea what the supply chain and promotional teams are forecasting. How can we increase visibility among departments to improve the accuracy of our forecasts?
A: An appropriate IBP strategy enables real-time information-sharing and collaboration across teams. IBP is usually supported by preconfigured reporting and dashboard capabilities that help planners understand current performance and monitor forecasting activities across teams and divisions. When one planning team updates a forecast, all stakeholders can review the changes and update their forecasts accordingly.
Long-term impact: IBP can help planning stakeholders unify their efforts across functions to bolster the accuracy and sharing of forecasts. Planners will be able to work from a single script to break down functional silos and ultimately cultivate a business culture based on collaboration.
Dodging the impact of tariffs
Q: My company is struggling to grasp the impact — if any — of recent trade tariffs on our pricing and profit margins. Is there a way we can understand and plan for tariffs and trade-war uncertainties?
A: Retailers don't directly pay tariffs in trade skirmishes, but that doesn't mean they are protected from collateral damage. When hit with import taxes, a distributor might absorb the costs, or pass some or all to customers. It's an opaque process that most retailers cannot factor into business forecasting. An IBP solution incorporates analytic capabilities that enable planners to track market conditions and pricing. If tariffs raise product costs, IBP can allow retailers to identify alternate sourcing and maximize supply-chain efficiencies.
Long-term impact: Analytic models help retailers understand the impact of tariffs on costs and quickly take action when necessary. IBP helps retailers better align their planning with suppliers and quickly adjust pricing to account for costs. It also enables planners to enhance business capabilities unrelated to tariffs, including improved cash-flow management, liquidity, and margins.
Take action
Intelligent sourcing, supply chain management, and inventory planning are fundamental to predicting costs and performance; they are also constantly evolving. Businesses need integrated analytics to understand and quickly respond to internal and external changes in today's volatile retail and consumer goods landscape.
Get more insights on integrated business planning for retail
In addition to boosting visibility, IBP can help connect teams across your organization, boost your planning and forecasting agility, and enhance your processes and performance. Register and download our full report to learn how.
Contact
Marisa Garcia, CPA, Partner, Advisory, Integrated Business Planning (IBP) Leader
646.601.7786
Stephen Wyss, CPA, Partner, Assurance, Consumer Industry Leader
646.625.5758
Subject matter expertise
Marisa Garcia

CPA, Partner, CohnReznick Advisory

Stephen Wyss

CPA, Partner - Consumer Industry Leader

Close

Contact

Let's start a conversation about your company's strategic goals and vision for the future.

Please fill all required fields*

Please verify your information and check to see if all require fields have been filled in.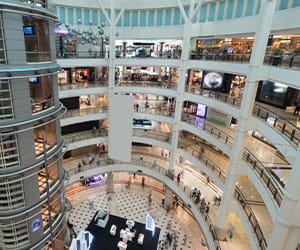 Integrated Business Planning for Retail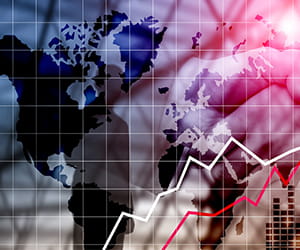 Preparing for business disruption in the wake of Coronavirus
Receive CohnReznick insights and event invitations on topics relevant to your business and role.
Subscribe
This has been prepared for information purposes and general guidance only and does not constitute legal or professional advice. You should not act upon the information contained in this publication without obtaining specific professional advice. No representation or warranty (express or implied) is made as to the accuracy or completeness of the information contained in this publication, and CohnReznick LLP, its partners, employees and agents accept no liability, and disclaim all responsibility, for the consequences of you or anyone else acting, or refraining to act, in reliance on the information contained in this publication or for any decision based on it.