Enhance retail and consumer goods processes and performance with IBP

Disjointed reporting and siloed spreadsheets
Q: My company's reporting capabilities are not integrated across all functions involved in planning and forecasting. Making matters worse, planning teams spend hundreds of hours every week preparing forecasts and generating reports culled from dozens of unconnected spreadsheets, a manual process that is timeconsuming, tedious, and prone to inaccuracy. We know we need to consolidate reporting capabilities across functions, but how do we do that?
A: IBP solutions not only combine data and processes across siloes, they also provide automated capabilities that empower planners to quickly generate reports based on current, enterprise-wide information. Your team can also take advantage of easily configured dashboards that provide real-time visibility across functions. These tools will help ensure that all applicable data is fully and effectively used to inform decision-making and planning.
Long-term impact: IBP automates manual, repetitive processes and enables all stakeholders to see the same numbers at
the same time. Ultimately, IBP replaces reactive, after-the-fact analyses with forward-looking and predictive insights that inform
decision-making and increase knowledge of retail and consumer goods dynamics.
Our planners need fresh information, not stale quarterly reports 
Q: Our financial planners generate reports on a quarterly basis. But by the time stakeholders receive the reports, the information is stale, at best. How can we capture current, more accurate data for reporting and forecasting?
A: Planners need data that is current, accurate, and accessible to all stakeholders. That's where dashboards help. These tools can provide immediate access to real-time reporting information and at-a-glance visibility into performance. While each dashboard can be customized based on individual needs, the underlying data is consistent. That means everyone sees the same data at the same time, and can build assumptions and forecasts from the same information for more accurate planning.
Long-term impact: With dashboards, planners don't have to wait weeks or months for reports. These tools instantly deliver custom overviews of performance based on the metrics that matter to each function or individual. This enables businesses to quickly change course to improve performance for the long term.
Our operational processes are outdated
Q: My company's operational processes haven't been updated in years. As a result, they can't keep pace with constantly shifting technologies, market disruptions, and shopper preferences. How can we update our operational processes so they are aligned with today's market conditions?
A: To stay competitive, merchants need visibility into business dynamics like market forces, retail trends, and customer preferences. But
dated operational processes often stand in the way. An IBP strategy looks to automate business processes and enables planning teams to leverage real-time information to rethink and improve operational processes.
Long-term impact: Re-engineering and automation of business processes helps improve operational efficiencies and gives
retailers the tools they need to more accurately calculate fast-moving revenue, inventory, distribution, promotions, seasonal sales,
and supply-chain performance. Ultimately, these efficiencies reduce operating costs and drive financial performance.
Take action
Retailers should revisit their business processes and carefully implement new procedures and tools that accommodate retail and consumer goods trends and drive operational efficiencies.
Get more insights on integrated business planning for retail
In addition to process and performance enhancement, IBP can help you tackle visibility challenges, boost your planning and forecasting agility, and enhance your processes and performance. Register and download our full report to learn how.
Contact
Marisa Garcia, CPA, Partner, Advisory, Integrated Business Planning (IBP) Leader
646.601.7786
Stephen Wyss, CPA, Partner, Assurance, Consumer Industry Leader
646.625.5758
Subject matter expertise
Marisa Garcia

CPA, Partner, CohnReznick Advisory

Stephen Wyss

CPA, Partner - Consumer Industry Leader

Close

Contact

Let's start a conversation about your company's strategic goals and vision for the future.

Please fill all required fields*

Please verify your information and check to see if all require fields have been filled in.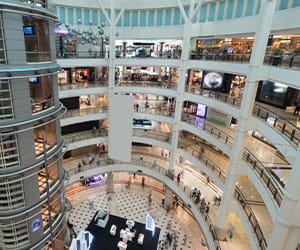 Integrated Business Planning for Retail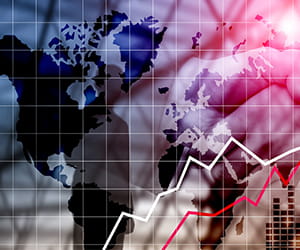 Preparing for business disruption in the wake of Coronavirus
Receive CohnReznick insights and event invitations on topics relevant to your business and role.
Subscribe
This has been prepared for information purposes and general guidance only and does not constitute legal or professional advice. You should not act upon the information contained in this publication without obtaining specific professional advice. No representation or warranty (express or implied) is made as to the accuracy or completeness of the information contained in this publication, and CohnReznick LLP, its partners, employees and agents accept no liability, and disclaim all responsibility, for the consequences of you or anyone else acting, or refraining to act, in reliance on the information contained in this publication or for any decision based on it.