The CohnReznick Innovation Lab

Disrupt. Or Be Disrupted.
Success favors those who disrupt the status quo: leaders committed to accelerating innovation and reshaping market dynamics. However, you probably already know that the process of innovation is difficult to manage. It's risky, expensive, and unpredictable. Unfortunately, many growth companies haven't had access to world-class resources that make quick, nimble, and continuous innovation possible.
That's why CohnReznick built a state-of-the-art Innovation Lab
The Innovation Lab makes it possible for us to co-create with our clients in a dynamic, iterative way. It's the foundation for an innovation ecosystem that includes the CohnReznick innovation framework, dedicated solutions architects, a network of collaboration and technology vendors, and the latest innovation research and trends. We ideate together, develop potential solutions, choose the one with the greatest business potential, then deploy and refine it to drive continuous innovation. It's a fast, cost-effective way to innovate.
The Lab's environment is especially conducive to informal ideation and experimentation, with brand-new visual collaboration tools, a giant video wall, "meeting anywhere" Internet communications, and comfortable, modular furniture.
Whether you're looking to create better customer experiences, design more efficient operating processes, generate new revenue streams, or explore new business models, the Innovation Lab can help you get to market faster and adjust more nimbly to a rapidly changing digital environment.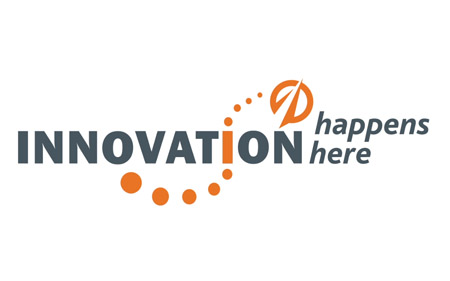 CohnReznick Opens State-of-the-Art Innovation Lab
On June 15, 2016, CohnReznick officially opened its Innovation Lab, located inside its New York City headquarters. It is the first Innovation Lab created by an accounting firm of CohnReznick's size. As part of CohnReznick's continued strategic commitment to providing world-class client service, the new workspace is designed to help companies transform business models, improve customer engagement, and streamline operations using a significantly more efficient approach than traditional methods.
Read the Press Release
Presentations and Videos
Learn how the CohnReznick Innovation Lab can help your business become more innovative, agile, and customer-centric.
Cohnreznick launches innovation lab, june 15, 2016
Frank Longobardi, former CEO outlines the vision for CohnReznick's state-of-the-art Innovation Lab.
Innovation Happens Here at CohnReznick
Receive CohnReznick insights and event invitations on topics relevant to your business and role.
Subscribe