Industry Insight Video Series

Emerging growth companies are attractive to investors because of their high potential for growth. Private equity, venture capital, and strategic investors are accelerating investments while IPO transaction activity has decreased. This market dynamic is likely to continue as the availability of private capital persists.
Alex Castelli
, Managing Partner for CohnReznick's Emerging Markets Industry Practice, says that those companies with innovative ideas and a demonstrated ability to grow will continue to attract capital.
Disruptive companies and those that provide customers with an outstanding buying experience are most attractive to the investment community. The quality of the management team, how well they know the space, how well they know the consumer and how well they execute on the vision of the company is also of high value to investors. Amid the challenges faced by the consumer industry, innovative companies are changing the way they interact with their customers. 
Stephen Wyss
, CohnReznick's
Retail and Consumer Industry Practice
 Leader, says that successful companies are using digital strategies to get to know their customers' likes, dislikes, and buying habits.  Matching the brand experience with the execution of delivering the product experience is critical.
High-tech manufacturers are accelerating growth and investors are taking notice.  Aerospace, defense, high-technology medical, and most technology-enabled manufacturing companies are attractive investment targets.
Jim Kask
, CohnReznick's
Manufacturing and Distribution Industry Practice
Leader, says that his clients with strong management teams, well-documented contracts with customers and vendors and those with a clear vision of the future are the best prepared to enter discussions with investors.
In addition to the financial capital, restaurant companies should consider the intellectual capital of the buyer when negotiating a transaction. Private equity firms with a proven track-record in the hospitality space can use their knowledge of the industry and their operational expertise to help accelerate growth. 
Cindy McLoughlin
, CohnReznick's
Hospitality Industry Practice
Leader thinks that best of class restaurant companies will continue to fetch healthy valuations.  Those restaurants with a scalable concept and talented management team who pays plenty of attention to culture, technology, and the customer, will capture the interest of investors.
An abundance of capital has changed the landscape for life sciences companies with an interest in raising capital. Venture capital and private equity investors are actively seeking quality investments. Corporate investors like big pharma continue to buy growth by acquiring companies that can extend product lines or reach into new markets.
Ravi Ragunathan
, CohnReznick's
Life Sciences Industry Practice
Leader, says that even though plenty of capital exists in the private markets, the IPO continues to be of interest to many life sciences companies.
Technology companies, long-time investment targets for the venture capital community, have become more attractive to private equity investors. Fintech, blockchain, virtual reality, artificial intelligence, robotics, and digital currency are creating excitement. 
Asael Meir
, CohnReznick's
Technology Industry Practice
Leader, sees private equity entering earlier in the investment lifecycle and venture capital being more selective. The lines between the two are blurring. He advises technology clients to pick the investment partner with the greatest ability to help accelerate growth.
M&A Insight for the Technology Industry
Capital Markets Transaction Insight for Life Sciences
M&A Insight for the Hospitality Industry
M&A Insight for the Consumer Products & Services Industry
Capital Markets Transaction Insight for Emerging Market Companies
Subject matter expertise
Asael Meir

CPA, Partner - Technology Industry Leader

Ravi Raghunathan

CPA, Partner - Life Sciences Industry Leader

Cindy McLoughlin

CPA, Managing Partner, Consumer, Hospitality, and Manufacturing Practice

Stephen Wyss

CPA, Partner - Consumer Industry Leader

Alex Castelli

CPA, Managing Partner, Emerging Industries

Close

Contact

Let's start a conversation about your company's strategic goals and vision for the future.

Please fill all required fields*

Please verify your information and check to see if all require fields have been filled in.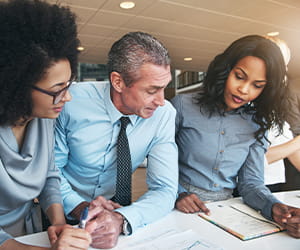 Receive CohnReznick insights and event invitations on topics relevant to your business and role.
Subscribe