Independent sponsors take center stage

As the independent sponsor community is growing in size and relevance, sponsors face a variety of unique challenges related to sourcing transactions, raising capital, and maximizing the value of their investments. At CohnReznick, we've noticed that successful independent sponsors meet unique challenges with unique solutions, and we've invited members of the independent sponsor community to take Center Stage to share their achievements, contributions, and unique approaches to achieving their goals.
Read on to meet the teams behind:
DuneGlass Capital
About DANIEL HOSLER AND RYAN GRAHAM, MANAGING PARTNERS AND FOUNDERs
ABOUT DUNEGLASS CAPITAL
Years in business
Number of investments
Typical size of investments
Revenue of $5-$25 million, EBITDA $500,000 to $5 million
Industry preferences
Healthcare services including physician practice management
Q&A WITH DANIEL & RYAN
What motivated you strike out on your own as an independent sponsor?
We founded DuneGlass Capital for two primary reasons; 1) we wanted to help business owners realize the full potential of what they have created by driving operational improvements and growth initiatives before their primary liquidity event, and 2) having come out of middle market companies, we wanted to provide founders with the expertise to navigate traditional PE and maximize their exit value if they decide to go down that path. 
What advice do you have for those who are just getting started?
Through many experiences, we know that being an entrepreneur is lonely; many will question the logic of starting something new, saying it will be too hard, or that what you are trying to create cannot be done. Find others who have started up their own firms and who are farther ahead on the curve. They will likely have great advice and can be a sounding board for those difficult points in time where you get close to a breaking point.
To date, what has been one of your greatest breakthrough moments?
During fundraising, we were trying to wrap up our last series of investors, and we were having a hard time. We added one question for the investors that decided to pass: Do you know of 2-3 friends who you think this would be attractive to? Those leads ultimately led us to be oversubscribed.
When compared to other investors, what do you consider your key differentiators?
Some private equity firms talk about being operationally focused, others hire operating partners to serve those roles. Best-in-class human capital and operations is our biggest differentiator. We exemplify this in each of our prior roles, so it comes naturally to us. Also, in going through this current uncertainty with COVID-19, we told our investors that we stand at the ready to operate our investments as stand-in CEO and COO. We have been doing that for the last four weeks in our current company, and we are excited to report back the results to our investors.
What are some of the best reasons that capital providers should be attracted to you?
Ryan came from AlixPartners, where he was responsible for digging into cost reduction and revenue growth opportunities for clients, many of whom were large PE-backed businesses. Dan came from Sterling Partners, where he co-led the healthcare services investing. Partnering with entrepreneurs, holding ourselves accountable to our investors and partners, and driving tangible results that can be measured in both operating and financial terms are the hallmarks of what we have done for the last 15 years in an institutional setting. 
What are your greatest challenges right now?
Scaling up is the biggest challenge right now. We have so many large opportunities that we are slow to navigate small but useful changes like updating our website. We have been trying to work fast to moving from triage mode and dealing with the impact of COVID-19 on our business to responding to word-of-mouth introductions about helping more healthcare businesses and looking at unique opportunities that are emerging during these interesting times.
What are some of the things you love about being an independent sponsor?
Having come from larger organizations, we have tracked the best practices that come from institutional private equity and management consulting, and we have logged the things that don't work as well or that bog down large organizations. We have a chance to build a different, purpose-driven firm, which is what excites us most.
FUN FACTS
Favorite ice cream flavor
Daniel: Mint chocolate chip
Ryan: Chocolate chocolate chip
Favorite snack 
Daniel: Sweets
Ryan: Guacamole and chips or anything chocolate
Name of your first or current pet 
Daniel: Nugget 
Ryan: Surfer
Memorable movie 
Daniel: "The Usual Suspects" 
Ryan: "The Boondock Saints"
Best business book
Daniel: "Influence" by Cialdini 
Ryan: "The Goal" or "Freakonomics"
Best vacation spot 
Daniel: Punta Mita, Mexico 
Ryan: Kauai, Hawaii
Favorite restaurant 
Daniel: Next (Chicago, IL)
Ryan: Sapori Trattoria (Chicago, IL)
Favorite charitable organization 
Daniel: Peer Health Exchange
Ryan: Fisher House Foundation
Best concert you ever saw 
Daniel: My Morning Jacket in Red Rocks 
Ryan: Neil Diamond or Lollapalooza Charlotte 1996 – tough call
Favorite beverage (adult or otherwise) 
Daniel: Bourbon 
Ryan: Ice cream shake
Most surprising thing about you that nobody would guess 
Daniel: I ran a DJing business in high school.
Ryan: I played the flute in middle school.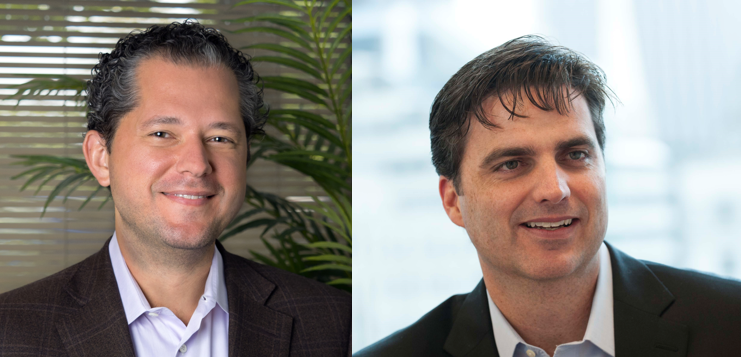 Valley Ridge Investment Partners
About John Sheffield and Mark Tedford, Managing Partners of Valley Ridge Investment Partners
About Valley Ridge Investment Partners
Years in business
Number of investments
Typical size of investments
$5 million EBITDA; $20-100 million TEV
Industry preferences
Industrial manufacturing and services
Q&A with John & Mark
What motivated you strike out on your own as an independent sponsor?
After more than two and half decades of increasingly broad experience in large corporations, we both had a desire to get back to our roots working with and advising lower middle market companies. Under the right circumstances and with the right partnerships in place, we believe that there is tremendous value creation opportunity in the lower middle market. We were both looking to have greater impact on the companies we worked with, through our relationships with the people at these firms, and felt the lower middle market offered the greatest opportunity to achieve these end goals. We strive to help good businesses become great enterprises.
What advice do you have for those who are just getting started?
Be innovative, flexible, and persistent. Think about new and creative ways to partner with lower middle market business owners, management teams, and their advisors to achieve their short- and longer-term objectives. Whether they are concerned about liquidity for retirement planning, supporting long-term customer relationships, or maintaining their cultural heritage for future generations of employees, finding creative solutions to help them achieve their goals has been key to our initial success. We have found that flexibility is key in responding to the numerous unknown issues that inevitably arise in every initial and confirmatory due diligence process surrounding lower middle market ownership transitions. We do not have a prescribed playbook and prefer to develop bespoke solutions to unique situations as they arise. And finally, persistence is critically important, whether in contacting M&A advisors to inquire about upcoming deal flow, or financing partners about supporting investment opportunities in process. We've found that each of these has played a significant role in helping us get started and achieving the progress we have to date.
To date, what has been one of your greatest breakthrough moments?
Receiving our first signed Letter of Intent without a nickel of confirmed financing and then going on to source five separate proposals from established financing partners for all of the debt and equity capital needed to fund the acquisition. We always believed that we would eventually find the right combination of owner/management team we wanted to invest in, as well as the right financing partners we wanted to invest with. Our breakthrough learning was that both were readily available if we worked hard to find them and cultivated productive long-term relationships along the way.
When compared to other investors, what do you consider your key differentiators?
There are a wide variety of independent sponsors in the market today. Some have deep operating experience from years leading companies. Others have significant transactional experience from years of service with investment banking or traditional private equity firms. We believe, and have been told, that we have a unique and complementary combination of both backgrounds to offer our portfolio companies and their management teams. In addition to our combined backgrounds, we are honest, earnest, thoughtful, and transparent. We like to tell the true story that we met almost a decade ago as oncoming trustees of the board at our church. We will tell you exactly what we believe and what we would propose and execute in time and manner with the expectations we set. 
What are some of the best reasons that capital providers should be attracted to you?
As trite as it may sound, we have an overt focus on developing healthy, productive, long-term partnerships. In fact, that is why we chose the name "Investment Partners" for our firm. We think it is critically important to bring the right people together and build credibility and respect for what each member brings to the table. It is easy to work well together when times are good. The real test begins when the unexpected occurs and partners need to work together through difficult times. We are also incredibly detail-oriented and spend an inordinate amount of time researching every aspect of the companies we invest in, to understand the opportunities and mitigate any risks that we can foresee during diligence. We also do not have specific requirements in terms of board governance or control. We invest in each of our own deals but realize and expect that our financing partners, who are providing the lion's share of the equity, should have a substantial role in board governance. Finally, we both have extensive experience supporting, advising, and participating on private, public, and nonprofit boards of directors, which we believe offers potential financing partners greater confidence in their ability to delegate board management responsibilities to us. 
What are your greatest challenges right now?
Managing our time. With limited resources, we would prefer to spend the bulk of our time working with and supporting growth initiatives at our portfolio company. We are investigating and evaluating add-on acquisition opportunities while supporting organic growth initiatives that resulted from our strategic planning process. At the same time, we are sourcing and assessing new platform investments, all with a team of two experienced executives and limited back-office resources.
What are some of the things you love about being an independent sponsor?
Having the flexibility to focus on value creation in our portfolio company without having to worry about general fundraising activities. We also highly value having deal-specific financing partners rather than LPs in a committed fund. They know what they are invested in and why and have specific expertise to contribute to the value of our collective investment. Rather than generic institutional investors in a blind pool of capital, they are hands-on partners in our efforts to help our portfolio company increase market share, improve operational and financial performance, and create value for the management team and all of our investors.
Fun Facts
Favorite ice cream flavor
John:

Cookies and cream
Mark:

Chocolate chip
Favorite snack
John:

Mixed nuts

Mark:

Pretzels and iced tea
Name of your first or current pet
John:

My wife has a cat, Catalina
Mark:

Golden retriever named Morgan
Memorable movie
John:

"The Princess Bride"
Mark:

"The Family Man," starring Nicolas Cage
Best business book
John:

"The 7 Habits of Highly Effective People" by Stephen Covey
Mark:

"What It Takes" by Stephen Schwarzman
Best vacation spot
John:

Had a weekend house in hills of northwest Connecticut, with a great view
 Mark:

Our lake house
Favorite restaurant
John:

The most elaborate was Restaurant Paul Bocuse, outside Lyon, France
Mark:

The George V, at the Four Seasons in Paris
Favorite charitable organization
John:

Volunteer first responders such as fire and EMS
Mark:

Save the Children
Best concert you ever saw
John:

Jerry Jeff Walker, Gruene Hall, near New Braunfels, Texas, multiple times
Mark:

MercyMe, Radio City Music Hall, 2019
Favorite beverage (adult or otherwise)
John:

A cold beer after yard work
Mark:

Silver Oak Cabernet Sauvignon
Most surprising thing about you that nobody would guess
John: At 37, I survived cancer, Non-Hodgkin lymphoma (yes, from extensive weed-killer use at that weekend house), 2006
Mark:

At one point I was conversant in Japanese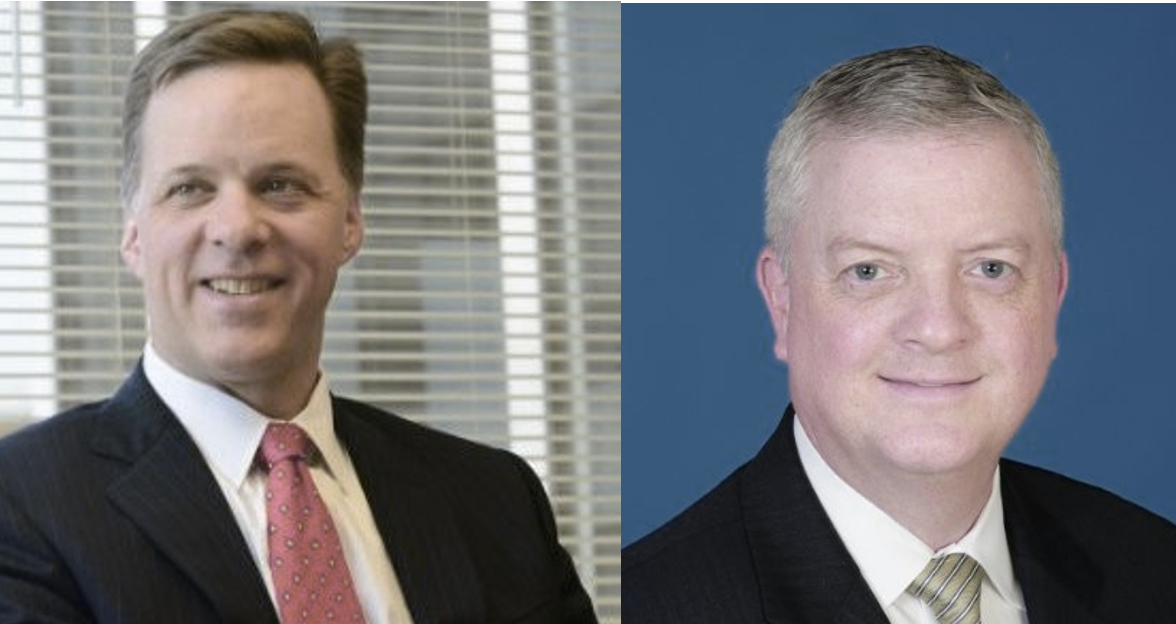 Timoneer Strategic Partners, LLC
ABOUT BEN FRAZIER, MATT JOEN AND BRITT BARCLAY, MANAGING PARTNERS OF Timoneer Strategic Partners, LLC
About Timoneer Strategic Partners
Years in business
1 year; our dedicated independent sponsor effort really took off in mid-2019
Number of investments
Pending, but targeting a carefully curated portfolio of 3-5 investments at a time
Typical size of investments
EBITDA of $1 million to $25 million
Transaction values up to $300 million
Industry preferences
While we view ourselves as "industry opportunistic," we generally target opportunities within the following industries:
Aerospace & Defense
Business Services
Consumer, Food, & Beverage
Healthcare Services & Providers
Niche Manufacturing & Distribution
Industrial Products and Services
Software and Technology
Other sectors selectively
Q&A with Ben, Matt & Britt
What motivated you to strike out on your own as an independent sponsor?
For all three of us, our individual motivations stemmed from deep entrepreneurial roots and a strong desire to build something special from the ground up. Matt and I [Ben] met each other early on in our careers in New York City and became close professional and personal friends. And, we were fortunate enough to be introduced to Britt several years later. Collectively, we discussed the idea of starting a firm for several years before actually making the formal commitment to do so. We all share a similar thesis around the opportunity that exists in the lower- and middle-market and characterize the space as being underserved from a professionalized private equity approach. We look forward to making our distinct mark on the industry.
What advice do you have for those who are just getting started?
Plan ahead and do as much research on the independent sponsor model as you can before setting out on your own. Early on, do not underestimate the importance of formulating solid sourcing strategies and developing strong relationships with market participants (capital partners, service providers, banks, and brokers). Having a strong and consistent rhythm with capital partners is key, and understanding where and how they "play" is critical. In terms of runway, it can take up to two years to complete your first deal. We cannot stress enough the importance of setting an overly conservative budget that gives you 18-24 months of flexibility in getting your efforts up and running. Lastly, you may find yourself coming across a lot of distractions and "shiny objects." Be sure to remain mission-driven and focus on your core competencies.
To date, what has been one of your greatest breakthrough moments?
It would have to be the execution of our first LOI (a transaction which is currently in diligence). While not completed/closed yet, it was the first step towards achieving the "ah-ha" moment of proving out our independent sponsor effort.
When compared to other investors, what do you consider your key differentiators?
We are young, hungry, and nimble, and our unique DNA brings together unparalleled experience (across industries and situation types) and an expert team of critical thinkers. Our values define who we are and how we do business. We place an outsized focus on developing genuine partnerships, maintaining a stewardship-first mindset, and ensuring that the entrepreneurial spirit is alive and well in everything we do. As business owners ourselves, we think like entrepreneurs and bring an unparalleled level of passion and intensity to every transaction we play a part in. We differentiate ourselves through our creative thinking and action, and nimble and opportunistic nature – factors which distinguish us in our approach to investing in the lower- and middle-market. 
What are some of the best reasons that capital providers should be attracted to you?
We are laser-focused on building Timoneer into an investment firm armed with all of the relevant capabilities and resources of a larger, funded private equity firm. As such, we are capable of running investments from initial idea generation through eventual exit. Our collective investment team and bench of operating resources maintain proprietary relationships with countless governments and multinational government agencies, industry experts, and professional services resources that provide us with a unique ability to efficiently source, diligence, and execute on a proprietary pipeline of high-quality and actionable investment opportunities. We remain focused on making 3-5 investments at a time, and acting as a hands-on, valued-added extension of the management team.
What are your greatest challenges right now?
We are highly selective in the deals we pursue as a firm, and as such place a very high value on where we invest our time and resources. We are in the process of working through diligence on our first deal under LOI and view it as our top priority (and also must be considered as, and met with the mindset, that it is our top challenge). 
What are some of the things you love about being an independent sponsor?
A very large part of it comes back to the team we have assembled and how we view the world of investing. First, the spirit of partnership and collaboration drives the independent sponsor model and affects everything we do; we work as a team, share recognition and accountability, and communicate with candor and transparency, believing that strong partnerships thrive on honest, two-way feedback. As an independent sponsor, a very large part of that partnership mindset is focused around relationships built within the capital partner universe. We take pride in being a value-added partner and building those long-term relationships. Second, the flexibility associated with the independent sponsor model aligns perfectly with our view of the broader opportunity in the lower- and middle-markets. We take a truly opportunistic view to investing (size, industry, situation), and believe one size hardly ever fits all. This allows us to be creative and nimble and thrive in situations where we can "squeeze water out of a rock," while still staying true to our overall strategy.
Fun Facts
Favorite ice cream flavor
Matt: Chocolate peanut butter cup 
Ben: Cookies & cream
Britt: Chubby Hubby (Ben & Jerry's)
Memorable movie
Matt: Hard to beat Chevy Chase in "Caddyshack"
Ben: "Field of Dreams"
Britt: "The Shawshank Redemption"
Best vacation spot
Matt: So far, Spain. But so much more to see!
Ben: Mission Beach, San Diego, every summer with my Dad's extended family
Britt: Tuscany
Favorite restaurant
Matt: Hudson Malone (New York, NY)
Ben: Bear Flag Fish Co. (Newport Beach, CA)
Britt: Osteria Francescana (Modena, Italy)
Favorite charitable organization
Matt: National Canine Cancer Foundation
Ben: Surfrider Foundation
Britt: Global Sports Foundation
Most surprising thing about you that nobody would guess
Matt: Motorcycle enthusiast (prefer Italian or German) 
Ben: I have a deep passion for big-wave bodysurfing. The thrill and adrenaline are one of a kind.
Britt: I've ridden a motorcycle through the Himalayas in India from New Delhi to Leh (and back).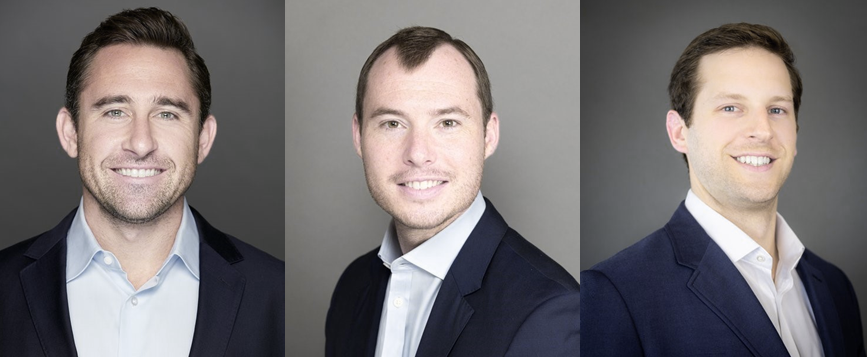 Subject matter expertise
Claudine Cohen

Managing Principal, Value360 Practice

Close

Contact

Let's start a conversation about your company's strategic goals and vision for the future.

Please fill all required fields*

Please verify your information and check to see if all require fields have been filled in.
Receive CohnReznick insights and event invitations on topics relevant to your business and role.
Subscribe
This has been prepared for information purposes and general guidance only and does not constitute legal or professional advice. You should not act upon the information contained in this publication without obtaining specific professional advice. No representation or warranty (express or implied) is made as to the accuracy or completeness of the information contained in this publication, and CohnReznick LLP, its partners, employees and agents accept no liability, and disclaim all responsibility, for the consequences of you or anyone else acting, or refraining to act, in reliance on the information contained in this publication or for any decision based on it.