In The Eye Of The Storm: Real-Time Strategies For State and Local Governments to Speed Hurricane Recovery & Achieve Fiscal Resiliency
Through hands-on experience, CohnReznick's Disaster Response and Recovery Advisory team has seen how natural disasters can distress or destroy communities. These types of events also impact agency leaders and emergency management professionals who question whether they could have done more to help their communities prepare for, and recover from, the disaster.
Below is a timeline of tips for state and local government officials that highlight critical, often-neglected steps to demonstrate "fiscal resiliency," or the ability to help communities recover from the financial hardships of a disaster.
Pre-Landfall
As hurricane landfall draws near, a common area of concern for state and local governments is whether all potential financial resources are being brought to bear to provide relief and speed recovery. Below are five last-minute preparedness issues that can make a tremendous difference in maximizing reimbursement.
1. Force Account Documentation
Clear and concise, is critical to speed relief efforts. Make sure your team knows how to best track force account equipment, labor, and materials through proper documentation. Doing so may reduce reimbursement delays and potentially eliminate reductions in federal funding.
2. Donated Resources
Can now be used to offset the non-federal cost share on eligible permanent-work projects. Reduce the cost burden to your organization by effectively tracking donated resources used to support response and recovery operations for the related Emergency or Permanent Work projects. Review the FEMA recovery policy document titled "Public Assistance Donated Resources" to minimize your cost burden.
3. Procurement and Administrative Policies and Procedures
Must be in place when a disaster strikes so your organization can respond quickly during a crisis. One area that can go overlooked until too late is basic timekeeping policies. Labor costs for disaster response may be eligible for reimbursement, but only if policies have the requisite detail. Review our document,Weathering the Financial Storm, to make sure you're prepared for the worst.
4. Mutual Aid
During a disaster may be needed if your organization does not have the resources to respond to the aid and relief needs of the community. It isn't too late to review your mutual aid agreements one more time to make sure you understand communications protocols, and share documentation procedures and cost allocations for payments and cost reimbursement.
5. Emergency or Exigency Procurement Implementation
May be used for immediate aid or action and is only permissible during the actual exigent or emergency circumstances. A written justification should be documented and maintained. Refer to Attachment A in FEMA's FAQ on Sole Sourcing in Exigency or Emergency Circumstances for the Justification Template for Non-Competitive Procurement.
Landfall
Once a hurricane has made landfall, state and local governments should employ the tips below to aid in the next steps of recovery.
1. Debris Removal
In the hours post-landfall is critical to hurricane response and recovery operations. Have your debris management plan at your fingertips, and follow procurement procedures effectively. If a public health safety concern is identified, proper documentation will be needed to justify removal of debris for emergency or exigent circumstances. See FEMA's guidance on this topic here: FEMA's Public Assistance Program and Policy Guide or FEMA's FAQ document on Emergency and Exigency Circumstances.
2. Essential Services
Over the next few days, such as police, fire protections, and emergency services, may need to relocate if their facility is unsafe, inaccessible, or destroyed. If so, relocated essential services are eligible for disaster reimbursements. These entities may lease, purchase, or construct a temporary facility; however, you must provide documentation that your decision is the most cost-effective option.
3. Private Non-Profit (PNP) Houses of Worship (HOW)
Has a new policy, of which many state and local agencies are not aware. Specifically, when HOWs are being used as community centers, they are now eligible for disaster assistance, regardless of their secular or religious nature. To be eligible, a HOW must apply to the Small Business Administration (SBA) for a loan. For more information, refer to: FEMA's Public Assistance Program and Policy Guide.
4. Direct Administrative Costs (DAC)
One lesson from our experience with Hurricane Harvey is the importance of focusing early on tracking and documenting DACs associated with public assistance project worksheets. For this reason, we recommend agency disaster recovery professionals establish routine methods to track DAC now, so they may assist subrecipients if they opt to participate in DAC reimbursement during the public-assistance process. In your communications, ensure subrecipients are aware of the Public Assistance Alternative Procedures for Direct Administrative Costs (PAAP DAC) which is based on a fixed estimate, and is intended to reduce the administrative burden of the subrecipient. For more info, refer to FEMA's DAC policy.
Post Landfall - Short Term Recovery
In the weeks after a hurricane makes landfall, state and local governments will be even more immersed in their recovery and clean-up efforts. Below are a few tips to aid government entities in their next phase of recovery and maximize funding.
1. Outside jurisdictional support
During the heat of immediate response operations, it may be difficult for local governments to track and maintain visibility of the influx of organizations and/or agencies entering their jurisdiction to perform lifesaving operations, regardless of mutual aid agreements. For example, a responding entity may have temporarily utilized a school to conduct medical triage operations, but quickly moved on to another area. Many times, the jurisdiction may not recall which entity provided services during those critical lifesaving situations. Down the road, this can create documentation challenges when applying for recovery reimbursements. Local government agencies need to capture the name of responding entities and obtain a good point of contact for invoicing purposes.
2. Non-Congregate Sheltering
In our experience with Hurricane Harvey, many local governments activated shelters operated by non-profits, churches, and other non-traditional sheltering. However, FEMA generally does not provide public assistance funding for emergency sheltering in non-congregate environments. If local governments do have to call on non-profits to provide non-congregate sheltering, then they need to document the request for justification for the limited circumstances that FEMA may reimburse cost. For more information on this topic, consult the FEMA Public Assistance Program and Policy Guide V3.1.
3. Disaster Administrative Costs
Hurricane Harvey demonstrated the importance of tracking DAC, and Hurricane Florence was no different. Because the administrative burden can be daunting, the best way to track DAC is to specifically devote resources and personnel for this effort. It is very important to keep records of time spent on administrative tasks for projects.
4. Debris
During this time, debris will be an ongoing issue. Local governments need to have a complete understanding of debris as there are specific requirements for debris operations. This includes capturing all documentation relating to debris, from load tickets to site permits. Local governments should review the FEMA Fact Sheet for Debris Removal and Demolition.
Long Term Recovery and Redevelopment
The weeks following a hurricane are always a stark reminder of the challenges that communities face in mitigating damages and costs from the increased frequency and severity of disaster impacts. Building resilience and sustainability should be the focus for communities actively engaged in short-term and long-term recovery operations. Seek and leverage all opportunities to implement solutions to increase whole community resilience and improve redevelopment efforts to rebuild in a long-term post recovery environment.
1. Preparing Communities for Hazard Mitigation Grant Program (HMGP) Funding
As soon as a federally declared disaster strikes, communities should already be considering how they would like to use HMGP funding to build for a more resilient future. One of the requirements for receiving HMGP funding is that an entity have an adopted Hazard Mitigation Plan. Ensuring that as many communities as possible are participating in an approved plan will allow all good candidates for HMGP funding to be evaluated across a state.
If communities wish to take advantage of HMGP funding, they should prioritize efforts to become part of an adopted plan by contacting the state emergency management agency and inquiring on becoming a participant in a hazard mitigation plan. While state emergency agencies should always be working to get communities into Hazard Mitigation Plans, this is especially important after a disaster strikes. For more information about how to optimize the value of HMGP funding, please read these CohnReznick insights.
2. Looking to Other Funding Sources
There are many funding sources designed to help communities build resiliency after a disaster. Becoming familiar with all the options that may be available to your state, agency, or project type is essential to finding the best way to fund your mitigation and resiliency projects. In the wake of a major disaster, Congress may pass an appropriation for additional Community Development Block Grant – Disaster Recovery (CDBG-DR) funding to assist communities. This is a flexible funding source that can be a great aid after a presidentially-declared disaster. States and communities should consider lobbying their representatives to make sure that their interests are being conveyed to Congress.
3. PLANNING AHEAD FOR FUTURE DISASTERS
There are many strategies that state and local governments can employ before, during, and after a hurricane to optimize disaster funding, which are crucial to achieving fiscal resiliency and helping communities fully recover. However, just as the Disaster Recovery Reform Act puts a greater emphasis on pre-disaster mitigation, we also recommend the same for financial recovery. The more you can get your funding processes in order before a disaster, the quicker and more effectively you will be able to administer disaster relief funding. There is no substitute for being prepared.
If you have questions, or would like to discuss this information further, please reach out to Frank Banda, Managing Partner – Government and Public Sector Advisory. For more insight on Disaster Preparedness and Recovery best practices, please visit CohnReznick.
Subject matter expertise
Frank Banda

CPA, CFE, PMP, Managing Partner – Government and Public Sector Advisory

Close

Contact

Let's start a conversation about your company's strategic goals and vision for the future.

Please fill all required fields*

Please verify your information and check to see if all require fields have been filled in.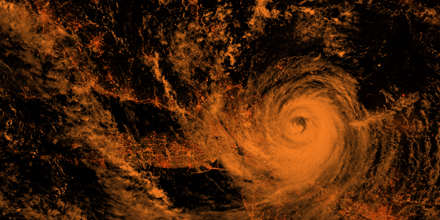 Weathering the Financial Storm: What State/Local Governments Should Do Now to Prepare for Hurricane Season
Receive CohnReznick insights and event invitations on topics relevant to your business and role.
Subscribe
This has been prepared for information purposes and general guidance only and does not constitute legal or professional advice. You should not act upon the information contained in this publication without obtaining specific professional advice. No representation or warranty (express or implied) is made as to the accuracy or completeness of the information contained in this publication, and CohnReznick LLP, its partners, employees and agents accept no liability, and disclaim all responsibility, for the consequences of you or anyone else acting, or refraining to act, in reliance on the information contained in this publication or for any decision based on it.