Optimize inventory management, lower workforce costs & improve margins

Drive financial planning and forecast agility with integrated planning
In today's rapidly evolving retail markets, many businesses grapple with multiple sales channels, disruptive technologies, mercurial consumer preferences, and compressed product lifecycles. Doing so requires that they efficiently and accurately forecast and respond to changes in buying patterns, seasonal assortments, inventories, and supply-chain performance. On top of all this, retailers still must unify a quality consumer experience across omnichannel platforms. 
All this adds up to a daunting proposition for most retailers, whose people, communications, and processes are typically siloed across functions and teams. What's more, many still rely on disconnected Excel spreadsheets for business planning, using data that is not timely and of questionable integrity. 
Compounding matters, solutions are often not integrated, stemming the flow of data among systems and people. Even when these systems are connected, retailers are mired in an unprecedented volume and variety of data generated by technologies like POS solutions, in-store beacons, e-commerce systems, and social media, to name a few.
The solution? An Integrated Business Planning (IBP) strategy that unifies people, process, and technologies across departments. IBP aligns financial and nonfinancial data, encourages collaboration, links planning processes, drives communication and helps ensure transparent reporting.
An IBP solution centralizes siloed data in a single repository and automates processes, which can help retailers more accurately calculate fast-moving revenue, inventory, distribution, promotional forecasting, seasonal sales, and supply chain performance.
Ultimately, IBP replaces reactive, after-the-fact analyses with forwardlooking and predictive insights that inform decision-making and increase knowledge of retail dynamics. Versioning capabilities, for instance, can empower planners to compare actual vs. what-if scenarios using flexible assumptions that can be applied to the overall business outlook. Stakeholders can gain powerful insights by drilling down into customer, vendor, and even SKU-level data. They can also perform real-time flexible analysis that is presented in multidimensional views.
In addition to more accurate planning, IBP can enhance operational efficiencies and job satisfaction by enabling teams to focus on the use and value of data, rather than time-consuming creation of datasets and periodic reports.
What's in store: IBP can help achieve long-term success in next-gen retail
- Streamline planning of promotional and seasonal merchandise across sales, marketing, and supply chains
- Anticipate the impact of external factors like wages, climate, and labor needs
- Eliminate use of manual spreadsheets to improve forecast accuracy and staff productivity
- Work with suppliers to lessen impact of fluctuating commodity prices
- Centralize and cleanse data for collaborative decision-making and planning
- Manage promotions and promotional strategy to enhance profitability
- Tighten omnichannel sales planning and inventory to meet shopper demands
- Share inventory management information with suppliers
The impact to retail organizations
An IBP strategy and supporting technology can help retailers achieve these goals by using real-time data to collaborate across functions. That can help improve financial forecasting, enhance revenue generation, and manage costs.
Contact
Stephen Wyss, Partner, Consumer Industry Leader
646-625-5758
Marisa Garcia, Partner, CohnReznick Advisory
646-601-7786
Subject matter expertise
Marisa Garcia

CPA, Partner, CohnReznick Advisory

Close

Contact

Let's start a conversation about your company's strategic goals and vision for the future.

Please fill all required fields*

Please verify your information and check to see if all require fields have been filled in.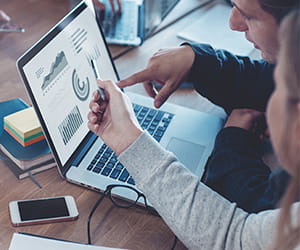 Integrated Business Planning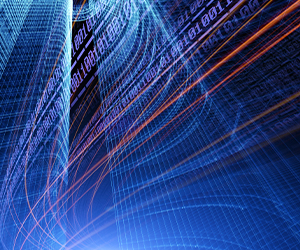 Aligning People, Process, and Data Through Integrated Business Planning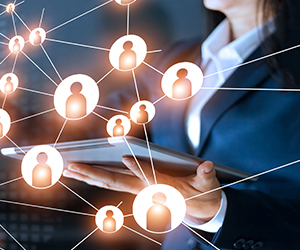 Finance Executives See Automation, Technology, and Analytics as Key Drivers of Growth
Optimize Business Performance with a Data Culture
Receive CohnReznick insights and event invitations on topics relevant to your business and role.
Subscribe
This has been prepared for information purposes and general guidance only and does not constitute legal or professional advice. You should not act upon the information contained in this publication without obtaining specific professional advice. No representation or warranty (express or implied) is made as to the accuracy or completeness of the information contained in this publication, and CohnReznick LLP, its partners, employees and agents accept no liability, and disclaim all responsibility, for the consequences of you or anyone else acting, or refraining to act, in reliance on the information contained in this publication or for any decision based on it.