How the 'Buy American, Hire American' executive order may impact government contractors
President Trump's "Buy American, Hire American" executive order, issued April 18, 2017, reinforces the Buy American Act of 1933 and shines a light on federal procurement of American-made goods and services.
What is the executive order? 
The order states, "In order to promote economic and national security and to help stimulate economic growth, create good jobs at decent wages, strengthen our middle class, and support the American manufacturing and defense industrial bases, it shall be the policy of the executive branch to maximize, consistent with law, through terms and conditions of Federal financial assistance awards and Federal procurements, the use of goods, products, and materials produced in the United States." This executive order compels those charged with leadership of government agencies to acknowledge and implement the existing Buy American Act of 1933.

While essentially reiterating a pre-existing law, "Buy American, Hire American" could have a significant effect on the government contracting industry. The call for the heads of all agencies to "assess the monitoring of, enforcement of, implementation of, and compliance with Buy American Laws within their agencies" may result in stricter rulings on qualifying for an appropriate procurement of goods. To comply with the act, any domestic end product purchased for use under a government contract must be made in the U.S. Additionally, an amount equal to 50% of the cost of the product's component parts must be manufactured in the U.S. Contractors that are not in compliance with "Buy American, Hire American" may subject themselves to punitive actions.

How you can use this information
The "Buy American, Hire American" executive order restates the requirements and importance of an existing law. Government contract bidders should, therefore, familiarize themselves with the full details of existing Buy American regulations. A stricter enforcement of this law by the government could lead to increased oversight of its implementation and provisions, resulting in more contractor bid protests against unaware contracting officers. Contracting officers must understand these laws to ensure preparedness and awareness in the proposal process.
Subject matter expertise
Kristen Soles

CPA, Partner - Managing Partner, Advisory - Global Consulting Solutions and Government Contracting Industry Leader

Close

Contact

Let's start a conversation about your company's strategic goals and vision for the future.

Please fill all required fields*

Please verify your information and check to see if all require fields have been filled in.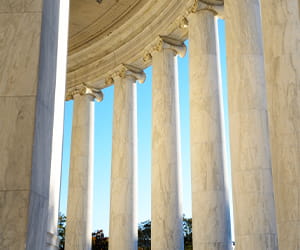 2019 GAUGE Report: Industry Roadmap of Benchmarks & Trends for GovCon
Receive CohnReznick insights and event invitations on topics relevant to your business and role.
Subscribe
This has been prepared for information purposes and general guidance only and does not constitute legal or professional advice. You should not act upon the information contained in this publication without obtaining specific professional advice. No representation or warranty (express or implied) is made as to the accuracy or completeness of the information contained in this publication, and CohnReznick LLP, its partners, employees and agents accept no liability, and disclaim all responsibility, for the consequences of you or anyone else acting, or refraining to act, in reliance on the information contained in this publication or for any decision based on it.