REAL ESTATE: How real estate can weather the COVID-19 economic storm

This content was originally published on Bisnow.com
Real estate professionals are settling in for what could be months of economic tumult, and what seems to be scaring them most is the sheer unpredictability of the current crisis. While past recessions have spread slowly and steadily, the COVID-19 outbreak has swiftly halted activity across hundreds of industries, with little indication of when they will come back on line.
"The impact is going to be huge – landlords and owners are facing unique issues that they haven't dealt with before," said Jason Burian, a partner at CohnReznick who leads the firm's commercial real estate practice for the Chicago market. "These are uncharted territories for people across the industry."
In order to ensure their own survival and the survival of the tenants that depend on them, CRE businesses will need to mitigate costs and activate new revenue streams.
New savings, new costs
The good news, according to Burian, is that some of the costs that CRE companies typically factor into their budgets have simply vanished. Travel costs have likely been slashed to zero as employees are directed to work from home. Marketing and advertising budgets may also be able to be shelved for a later date. Hotels that might have allotted a significant budget to attracting summer tourists may be able to use that money to mitigate the impact of the crisis instead.
Property owners may also be able to save on utilities like heating, cooling, and lighting while they wait for tenants to return. Hotels may lodge guests on a handful of floors, reducing upkeep costs on the others. Empty offices may be able to keep whole chunks of their buildings dark.
However, all these unanticipated savings may be outweighed by the unanticipated costs. Owners and managers across asset classes may have to spend more on cleaning services to disinfect their properties, and on security to protect their assets, which may be more vulnerable to robbery when empty. There is a possibility that the coronavirus could mean legal costs as well.
"We have not yet seen if owners will be held legally liable if someone can prove they caught a virus at their property," CohnReznick Audit Partner Wes Prato said. "That will have to be an issue for another day as CRE companies try to steady themselves."
The most worrisome asset class – Hospitality
The asset class with the most to lose from the coronavirus is the one that suffers when people stay at home: hotels.
"Hotels are facing the very real possibility of weeks or even months with no revenue," said Greg Remeikis, a CohnReznick partner who co-leads the firm's hotel hospitality practice for the Mid-Atlantic region. "Even if you cut every single operational expense, shut the lights off, and close the doors, debt service is still required. Negotiations with lenders for debt service holidays and loan modifications are going to be necessary for all entities."
To reduce expenses, hotels will have to be more efficient with how they operate rooms, including cleaning and other costs associated with guest turnover. Without a full complement of guests, hotel operators may have to make cuts to payroll among housekeeping staff.
Another worry for many larger hotels is how best to negotiate the lost revenue from conferences and conventions that are being postponed. Hoteliers are scrambling to fit all the postponed events into the yearly calendar, but as weeks continue to slip by, recouping revenue those events will be more and more difficult.
"In the Chicago market, last year was slow for hotels, and they were viewing 2020 as a 'Let's-make-our-money-back' kind of year," Prato said. "With all these events postponed, hoteliers are really feeling the sting."
Some hoteliers, Prato said, had already taken cost-cutting measures in the final quarter of 2019 in order to maximize their 2020 revenues, reining in complimentary nights and meals and making energy efficiency upgrades across their portfolios.
Hotels may also try to pivot in order to bring in revenue any way they can, by offering food delivery or spa services, as the Mandarin Oriental in Boston has done. And some hotels that have suite-style floor plans could consider offering multifamily living, Remeikis said.
The somewhat less worrisome asset classes
Retail presents another distressing case. As government orders shut down shops, restaurants, and entertainment venues, landlords may have to renegotiate agreements with their retail tenants in order to preserve their business and their tenants' businesses.
"While some retailers have been able to successfully switch to an online platform, this may be a critical blow for many smaller businesses," said Paul Ricci, CohnReznick partner and Technology and Data National Practice Leader.
Office landlords may face similar challenges renegotiating leases with their corporate tenants. Plus, the current crisis may show companies that their employees are equally as productive at home. The next time they ink a lease, it may be for fewer square feet, Ricci said.
Multifamily landlords, especially those whose residents may be affected by furloughs and layoffs, could also face interruptions, and so they need to keep tabs on their relationships to residents and lenders alike.
Industrial players may actually see a boost from the coronavirus – as social distancing forces more online ordering of groceries and products, warehouses are even more valuable, Prato said.
CRE will probably see less deal volume as companies re-evaluate their short-term and long-term business strategies. With the possible exception of industrial, assets across the board are likely to take a hit to their valuations, a correction that many experts think has long been overdue.
"The optimistic outlook on the current situation is that acquisitions will probably come roaring back once this is over and the market corrects," Remeikis said. "The pessimistic view is all the hallmarks of a recession: more layoffs, more furloughed pay, and more stress placed on Americans and their businesses alike."
This feature was produced in collaboration between the Bisnow Branded Content Studio and CohnReznick. Bisnow news staff was not involved in the production of this content.
Subject matter expertise
Jason Burian

CPA, Office Managing Partner - Chicago

Greg Remeikis

CPA, Partner

Close

Contact

Let's start a conversation about your company's strategic goals and vision for the future.

Please fill all required fields*

Please verify your information and check to see if all require fields have been filled in.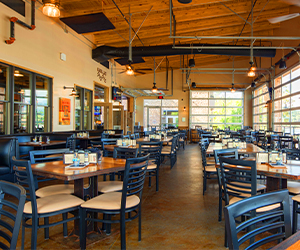 On-Demand Webinar: Hospitality Paycheck Protection Program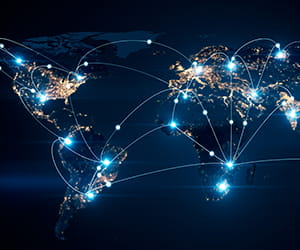 Coronavirus Resource Center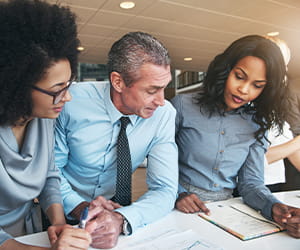 Receive CohnReznick insights and event invitations on topics relevant to your business and role.
Subscribe
Any advice contained in this communication, including attachments and enclosures, is not intended as a thorough, in-depth analysis of specific issues. Nor is it sufficient to avoid tax-related penalties. This has been prepared for information purposes and general guidance only and does not constitute legal or professional advice. You should not act upon the information contained in this publication without obtaining specific professional advice specific to, among other things, your individual facts, circumstances and jurisdiction. No representation or warranty (express or implied) is made as to the accuracy or completeness of the information contained in this publication, and CohnReznick LLP, its partners, employees and agents accept no liability, and disclaim all responsibility, for the consequences of you or anyone else acting, or refraining to act, in reliance on the information contained in this publication or for any decision based on it.