The restaurant data revolution: How data science is transforming restaurant management

In recent years, the explosion of available data on customer preferences has resulted in a paradigm shift in restaurant operations. Restaurateurs are benefitting from an ability to  using actionable, data-driven information to profitably engage customers—both on and offsite—and guide their most important strategic and operational decisions.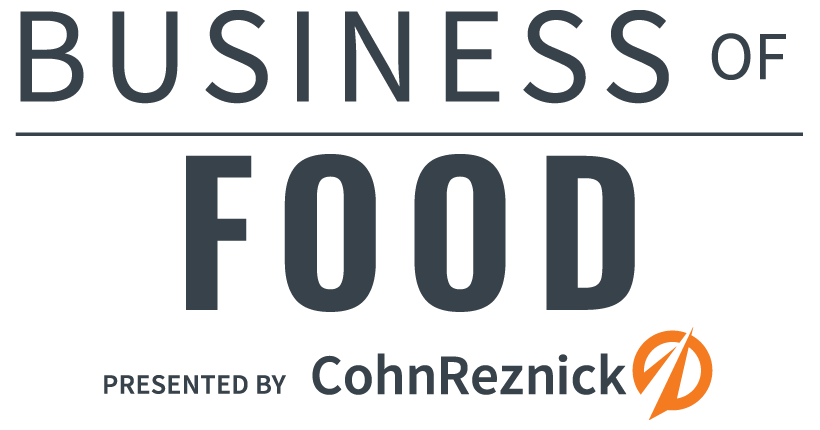 "Critical data is being gathered from point-of-sale (POS) technologies like sophisticated customer relationship management (CRM) systems and ordering kiosks and from crowdsourcing sites and social media interactions", notes Cindy McLoughlin, CohnReznick's Consumer, Hospitality, and Manufacturing  Practice Managing Partner. "This data is providing restaurants with unprecedented insight into wait staff efficiency, inventory management, and table turnover". Research shows that the data is not merely a way to boost business, it is crucial to survival.
In fact, the effective use of data is fast becoming "table stakes" in the industry as customer expectations have been set high by savvy technology companies like Uber, Netflix, and Amazon. These business models lead customers to demand instant gratification and, if desired, sound off about their experiences on social media. Customer posts on platforms like Twitter and Instagram, their reviews on crowd-sourced review forums like Yelp, and their use of reservation and ordering apps like SevenRooms and Grubhub, provide the input for restaurants' data analysis initiatives.
The algorithms being run on this data are not simple and go well beyond identifying broad themes. Today's analytics provide detailed information on specific customers. An individual might choose a restaurant based on social media reviews, make reservations via OpenTable, and then post a comment on Facebook or a review on Yelp after the dining event. This information is captured and analyzed by data-savvy restaurateurs to drive their marketing outreach to specific individuals or aggregated to understand trends.
Customer engagement
Acquiring new clients can be difficult and expensive. So, the most successful guest engagement strategies often focus on retaining customers and broadening existing relationships. McLoughlin notes, "Credit card data might reveal that a customer uses a restaurant for a business lunch every week, but never comes in for dinner or a family outing. Reminding that favorably predisposed customer that the restaurant also welcomes families – and then providing the customer with some form of benefit like a "valued client" discount for birthdays or anniversaries—could be an effective way to boost the lifetime value of that relationship".
Data gathered by third-party reservation apps can be an invaluable tool for restaurateurs in tailoring their client engagement strategies, or the restaurant experience itself. Although OpenTable is now an industry standard, there are many other reservation platforms that provide restaurants with powerful data on the consumer.
New offerings are emerging from third-party smartphone apps that arrange bookings and other restaurant services. "Understanding the individual is the key to success," McLoughlin says. "All effective engagement strategies require that businesses acknowledge their customers' desire to be treated as individuals. Data that helps tailor a customer's experience, like the data analytics that SevenRooms provides, can be a boon in this regard."
Gone are the days of the anonymous "blast" email campaigns, which typically had only a one-in-five open rate. Using data analytics, restaurateurs can now segment customers into appropriate cohorts and target people based on how they used the product.
Bottom line benefits
The benefits of effective guest engagement strategies can be quantified, and their impact on a restaurant's bottom line are significant. Studies have shown that social media ratings closely correlate with business success. Poor ratings or management that is unresponsive to social media often foreshadow failure.
A 2016 study by Michael Luca at Harvard Business School  found that a one-star increase in Yelp ratings leads to a 5 to 9 percent increase in revenue in independent restaurants. Per Luca, this suggests that online consumer reviews substitute for more traditional forms of reputation. A speaker at CohnReznick's 2018 New York Restaurant Technology Summit advised that asking for social media feedback increases the customers' tendency to return by approximately 7%, while responding to that feedback increases return rates by approximately 14%.
These benefits can be secured without breaking the bank. Data-driven customer engagement strategies are cost effective relative to traditional advertising-based marketing approaches. Social media provides a wide marketing platform without the giant advertising budget needed for television or print advertising.
Privacy risks
Data science advantages in the restaurant business do come with a degree of risk. Data privacy laws and social norms are evolving fast, often in response to large and widely publicized problems such as Facebook's role in the 2016 Presidential election. Restaurants that collect and analyze customer data must become compliant with data privacy rules to avoid fines, reputational damage, and other problems. This involves putting in place data privacy technical controls and processes, where appropriate, according to the recent CohnReznick white paper on the subject.
However, when weighing the cost of compliance with privacy rules and norms against the bottom-line competitive advantages of sensible data analysis strategies, it's clear that the benefits will far outweigh the risks over time. That means that restaurateurs who lag in adopting data gathering and analysis tools will be at a measurable disadvantage to the data pioneers who will be reaping bigger profits from a deeper understanding of their customers and their own operations.
McLoughlin sums it up this way. "The restaurant industry is currently challenged on a lot of fronts including labor, regulatory, and operational issues. These new data-focused technologies are making restaurants more efficient, and helping them do well despite the headwinds."
Subject matter expertise
Cindy McLoughlin

CPA, Managing Partner, Consumer, Hospitality, and Manufacturing Practice

Close

Contact

Let's start a conversation about your company's strategic goals and vision for the future.

Please fill all required fields*

Please verify your information and check to see if all require fields have been filled in.
Receive CohnReznick insights and event invitations on topics relevant to your business and role.
Subscribe
This has been prepared for information purposes and general guidance only and does not constitute legal or professional advice. You should not act upon the information contained in this publication without obtaining specific professional advice. No representation or warranty (express or implied) is made as to the accuracy or completeness of the information contained in this publication, and CohnReznick LLP, its partners, employees and agents accept no liability, and disclaim all responsibility, for the consequences of you or anyone else acting, or refraining to act, in reliance on the information contained in this publication or for any decision based on it.