From adversity to advantage: How COVID-19 can inform remote-work strategy for tech companies

Throughout the COVID-19 crisis, technology companies have striven to maintain operations and, in many cases, to continue to expand their business. Most have adjusted their processes, technologies, and workforces to help accommodate the health and economic disruptions of 2020. Now, it's time to consider what's next.
While much remains unknown, one thing is pretty certain: More employees will be working from home in the future. In fact, 74% of CFOs in a late March study by Gartner said they intend to move some percentage of their employees to remote work permanently.
To help explore the implications of this seismic shift, CohnReznick's national Technology practice recently hosted a webinar titled How to design your remote-work strategy to meet current and future needs (now available on-demand). Participants weighed the risks and rewards inherent in adopting this new operating model, as well as best practices and lessons learned in doing so. In addition to CohnReznick Advisory and Tax specialists, the webinar also featured Steve O'Hanlon, CEO and president of financial technology company Numerix, sharing experiences from his company's transition to remote operations. Read on for some takeaways from the event.
Culture and staff come first
Carefully considered and proactive organizational culture and people strategies are central to a long-term remote-work strategy for technology companies. The first and most immediate step is to develop and implement strategies to keep people safe and healthy.
Beyond well-being, technology leaders will need to foster a deeply connected culture of collaboration and communication. This is particularly critical for home-based workers, who may find it difficult to tap into the dynamics typically built through in-office activities and impromptu meet-ups. A remote-work strategy will be effective only when all workers feel that they are included and have an equitable role in the collective community.
Equally essential is flexible scheduling. Increasingly, home-based employees will expect adjustable hours to help better balance work and life. When possible, organizations should allow at-home workers to set hours that align with family and personal needs, like child care and education.
These policies should be imbued with a sense of trust – and a respect for employees' work-life balance, according to O'Hanlon. "We told our employees that we believe in them, and we want them to set up a schedule that works for them," he said. "In the end, one employee told us that we trusted him so much that he wanted to work longer hours."
Collaboration and communication are key
To support this culture-building across distance, a long-term work-from-anywhere (WFA) strategy should provide for unified communications tools that enable all employees, regardless of location, to effortlessly connect and collaborate. Communications from management should be intentional – and regular. Particularly critical will be tools that enable recurring organic and inorganic meetings, as well as extracurricular events that connect people across far-flung locales.
In response to COVID-19 remote-work mandates, Numerix executives and managers rapidly adopted Zoom as a platform for regular communications and daily meetings. "We also held virtual lunches and virtual cocktail parties and even virtual bingo games to bring employees together," O'Hanlon said. "We are keeping employees engaged, and everyone is working harder and more effectively because of this crisis."
Truly engaging and integrated conversation across the organization will require easy-to-use collaboration and video tools, as well as the bandwidth to provide and consume them. A company intranet or central knowledge hub will be another foundational communications capability.
Monitoring employees for productivity and well-being
COVID-19 has proved that employees can be just as productive – and sometimes even more so – when they work from home, according to Brandon Barksdale, a director with CohnReznick. But productivity and engagement are not spontaneously generated competencies; they must be proactively encouraged, planned, and measured through key performance indicators. A critical part of this process will be remote monitoring of at-home workers, taking both job performance and personal well-being into consideration.
The context of this type of monitoring is more nuanced than Big Brother-y surveillance of emails and keystrokes, however. The goal is to better understand what employees are working on, the processes they use, and their progress – and, ultimately, how these metrics converge and bubble up across the organization. "This information can allow you to look at the pulse of your organization and see how things are moving – up, down, or neutral," said Reed Dailey, a director in CohnReznick's Technology and Data Consulting practice. "In a remote-work environment, it's very important to make sure that the company and the business units are moving in the right direction."
Embrace new processes – with agility
The shift to a WFA model will continue to upend processes that have traditionally been performed in-office, such as hand-signing checks or manual generation of reports. Unflagging flexibility and agility will be required to digitize these business processes and operating procedures.
This challenge will be particularly acute among technology organizations whose revenues rely on high-touch personal relationships. Sales representatives, for example, have been largely grounded from face-to-face client meetings and industry events. These companies are increasingly fine-tuning their digital platforms to enable more engaging virtual interaction and content – and to prepare for the future.
Numerix provides an example. "We quickly adopted Zoom to help us stay close to our clients, and we created webinars to reach potential clients," O'Hanlon said. "As we started to see a lot of activity, my biggest concern was how to get a sense of what was happening. So Marketing created a tool that measures sentiment on a weekly basis to help us understand the success of our actions and shore up areas of weakness."
COVID-19 has also redrawn the contours of innovation. Before the pandemic, innovation tended to unfold over a predictable period of months on an annual basis. Now, rapid shifts in health and economic conditions demand innovation at breakneck pace. This requires both agility and a proactive commitment to connecting innovators who can develop fresh ideas that help advance the business.
Another key initiative is automation of manual business processes that can be automated in a remote-work environment. An automated invoicing system, for instance, can redefine and digitize accounts payable processes to better enable remote operations.
Not all manual procedures are easily automated, however. Some documents, such as certain types of income tax returns, legally require a human signature. "We tried to move to digital signatures for tax documents, but some states, and the IRS in some cases, don't allow that," said Yolimar Martinez-Nadal, a CohnReznick Tax Partner. "So we had to coordinate with our clients to get all the returns printed, mailed, and signed."
Turning adversity into advantage
As technology companies begin to consider more long-term strategies for remote work, resilience and the ability to swiftly pivot to new models and processes will become the hallmark of future success. Forward-looking companies understand the need to carefully assess current disruptions and quickly make decisions that can help turn today's challenges into tomorrow's opportunities.
Subject matter expertise
Asael Meir

CPA, Partner - Technology Industry Leader

Reed Dailey

Client Relationship Executive

Yolimar Martinez-Nadal

CPA, MST, Partner

Close

Contact

Let's start a conversation about your company's strategic goals and vision for the future.

Please fill all required fields*

Please verify your information and check to see if all require fields have been filled in.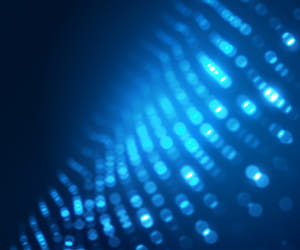 How CFOs Can Succeed in an Upended Economic Landscape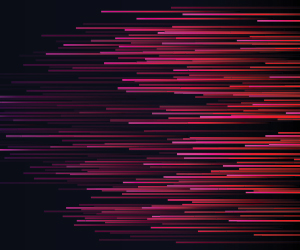 On-Demand Webinar: How to Design Your Remote-Work Strategy to Meet Current & Future Needs
Receive CohnReznick insights and event invitations on topics relevant to your business and role.
Subscribe
This has been prepared for information purposes and general guidance only and does not constitute legal or professional advice. You should not act upon the information contained in this publication without obtaining specific professional advice. No representation or warranty (express or implied) is made as to the accuracy or completeness of the information contained in this publication, and CohnReznick LLP, its partners, employees and agents accept no liability, and disclaim all responsibility, for the consequences of you or anyone else acting, or refraining to act, in reliance on the information contained in this publication or for any decision based on it.