From survival to revival: How CFOs can drive success in an upended economic landscape

The COVID-19 crisis and its associated economic upheaval have profoundly altered business and operational imperatives for CFOs. As disruptions persist, many CFOs are struggling to understand material changes to their companies' finance function and how to resiliently respond and prepare for an uncertain future. 
While many employees are working remotely, many businesses are adopting permanent "work from anywhere" (WFA) models. CFOs are particularly concerned with new security and privacy risks that accompany remote work. Many are also anxiously eyeing increases in the cost and complexity of risk management, as well as the need for more effective cash-flow management. 
Combined, these factors are spurring finance leaders to implement new processes and technologies to minimize costs, maximize revenue, and better manage regulatory risk. CFOs are looking to harness the power of data analytics to help drive more informed decision-making and provide real-time insights into performance across the organization. 
Of course, many aspects of today's challenging business environment are out of a CFO's control. But there are numerous ways CFOs can maximize the value of the finance function to help improve profitability and strengthen resilience. We'll concentrate on four specific areas that CFOs should prioritize and the steps that can be taken to help bridge the gap between survival and revival: 
Establishing a permanent work-from-anywhere program
Navigating disruption with agility

Prioritizing risk and compliance complexities

Building a better finance function 
Plus, read how CFOs can – and should – play a role in advancing corporate responsibility.
A permanent plan to work from anywhere
Many organizations had to shift quickly to a work-from-home model this spring. It's a safe bet that they are implementing temporary WFA guidelines and technologies that were hastily put together. With a number of CFOs – 74% in one recent study – intending to shift some employees to remote work permanently, it's likely that remote work will become an enduring business model, which is why organizations are taking action to develop and implement permanent WFA programs. 
Among CFOs, initial priorities include developing a strategy to ensure that the right remote-work technologies, processes, and people skills are in place and meet the needs of the business and its employees. It is especially important to implement tools and policies that enable remote workers to effortlessly communicate and collaborate with internal teams today while setting up policies that can be easily incorporated into a permanent WFA plan. 
Finally, CFOs are trying to understand how a permanent WFA program will impact workplace culture. They know that culture will play a pivotal role in the success of the WFA initiative. What's not widely known, however, is how to manage change while preserving the existing culture. 
How to bridge the gap
There is no one-size-fits-all framework for designing a WFA program, nor is there a singular formula for determining which employees (or functions) should work from anywhere. A WFA initiative should balance the company's unique operational needs with a business model that is fully remote, on site, or a hybrid of the two.
Designing a permanent WFA program will require that CFOs evaluate the benefits of and lessons learned from their temporary policies. They should also champion a thorough assessment of talent, process, and technology domains across the organization. This evaluation can help address factors such as network and communications performance, security of sensitive data across remote environments, employee awareness and training on cybersecurity risks, and HR policies on health and safety. Analytics can help finance leaders assess these issues and provide the data and insights needed to make and support key business decisions.   
A post-pandemic WFA strategy should focus on the human characteristics of work – such as how people like to work or the environments that help them work best – to build a program that allows employees to perform their tasks efficiently and effectively. CFOs should talk to people across the organization to find out which technologies and processes they use to communicate and collaborate, as well as assess their overall technical literacy.  
It is also essential to examine the impact of WFA on workplace culture. CFOs should be prepared to take specific steps to preserve the unique culture of their companies while making changes necessary to help integrate and sustain a permanent remote-work operational model.
Navigating disruption with agility
Agility is becoming increasingly critical to successfully navigating current disruptions and preparing for an uncertain future. Organizations have had to shift to daily forecasting or weekly re-forecasting models and adjust as the pandemic has unfolded at a rapid pace. There is a need for extensive scenario analysis, and timely communication of what changes mean across business locations and units. 
Financial strategy components in most organizations are disconnected among business domains such as supply chain, distribution, inventory, sales, and finance. This impedes collaboration across functions and hinders accurate reporting and real-time visibility into forecasts.  
COVID-19 has intensified the shortcomings in organizations' systems and processes, yet many finance leaders don't fully understand how to assess these weaknesses, improve on them, pivot, and respond to the new economic reality.  
How to bridge the gap
Continued cashflow management and an agile planning and forecasting strategy will demand that all systems are integrated with finance and that all data are centralized. One of the biggest barriers to enabling a flexible finance strategy is inconsistent – or even inaccurate – financial and operational data across disparate, unconnected systems. This lack of integration can hobble financial agility and hinder the identification of and response to unpredictable market swings or fluctuations in demand. 
CFOs will need to re-approach their FP&A strategy and supporting technology to better connect financial planning components – capacity vs. demand planning, scenario analysis, supply chain management, workforce and labor planning, cash-flow management, and more – to streamline and inform decision-making. Analytics can help finance leaders understand how to better integrate these technologies and support the move to a single, centralized data platform. 
Flexible finance strategies and cash-flow management require a holistic approach that unifies people, systems, data, and processes across applications and functions. As such, CFOs must reassess existing technologies and processes to elevate their planning process, enable nimble operating environments, and mitigate the impact of future crises.
Prioritizing risk and compliance complexities
The coronavirus pandemic has ushered in a new era of risk – along with new regulatory compliance obligations for CFOs. Consequently, the costs and complexities of risk management have climbed. 
Cyberthreats are also rising. Since the onset of the pandemic, cybercriminals have used COVID-19 as a phishing lure to prey on anxious, and often newly remote, workers. During the first quarter of 2020, one cybersecurity firm found more than 850,000 confirmed phishing and counterfeit pages, with 30% related to COVID-19. 
Another concern is that the pandemic will give rise to new regulatory mandates that may have resource-demanding technical and process-related obligations. Many CFOs are finding that their compliance programs are not aligned with the current economic environment, risks, and processes. As businesses move to WFA models, they may require different skill sets and technologies to help reduce risks and manage the cost of compliance.
How to bridge the gap
Building a culture of risk-based security and cost-effective compliance will require that risk awareness and regulatory compliance be built into the organization's people, process, and technology dimensions. 
Throughout the development and implementation, CFOs should identify opportunities to achieve operational efficiencies and strengthen risk and compliance capabilities. One of the most potentially impactful actions is to assess current business processes and, when necessary, reengineer those that are broken. What's more, some recurring processes and daily tasks can be automated to further enhance efficiencies and streamline workflows. 
It is also essential that CFOs work with IT leaders to assess the ability of their systems and solutions to flexibly reduce risks and lower the cost of compliance. An evaluation of risk-management strategies should be conducted concurrently. The use of analytics can enable organizations to better understand cybersecurity risks. Analytics can create data-driven quantifications that allow CFOs and security stakeholders to better measure and manage security risks and prioritize funding for risk and compliance. 
Given the unexpected course and costs of COVID-19, CFOs should advocate for a review of the organization's crisis management and business continuity plans. At a minimum, businesses should identify operational weaknesses discovered during the pandemic and provide remedial recommendations. A full review will be necessary to create effective and forward-looking plans for future crises.
Building a better finance function to reduce costs and add value
Amid the disorder of shifting business strategies, operating models, and workforce availability, CFOs are just now beginning to understand how COVID-19 has materially changed their business's profitability obligations. 
Building sustainable value for the finance office is a top priority for CFOs, even amid continued disruption. The goal is to create long-term value that drives operational efficiencies across the organization. To that end, CFOs should assess their supply chain partners to identify potential opportunities to improve performance. Ongoing supply chain disruptions have demonstrated the need to establish more flexible sourcing strategies; some CFOs are even considering new supply chain business models to help boost efficiencies.  
Addressing recent market changes will require that finance leaders identify and assess the functional changes wrought by the pandemic and incorporate them into a new strategy for the future. As such, CFOs will be challenged to maximize departmental contribution to business health and identify where their organization should adjust to streamline workflows and create the efficiencies required to build enduring value. 
How to bridge the gap
Businesses have needed to pivot in terms of what to measure, how to measure it, and how to prioritize the systemic change required to continue into the "new normal" for their industries. To help improve the performance of the finance office, CFOs will need to reassess and streamline business processes and workflows across the enterprise. Doing so can trigger a cascade of operational efficiencies, reduce operating costs, and improve financial performance. 
Finance leaders should also address operational issues such as excessive interdepartmental communications, disparate systems, lack of centralization, and inadequate data governance. It is critical to optimize business processes – and even automate them, when possible – to help enhance collaboration, productivity, and employee value. 
Finally, these operational changes, notably a WFA strategy, may make it necessary to consider new business models. Finance leaders should consider adopting an analytics strategy that enables the organization to perform real-time what-if analysis for various business opportunities. Analytics can also provide the data and insights needed to support these business decisions, including investments in growth and resource allocation. 
Advancing corporate responsibility
COVID-19, the global economic downturn, and increasing calls for social justice have prompted many organizations to review their commitment to corporate responsibility. They are revisiting their roles in the community and their policies on environmental sustainability, equality in the workplace, and social responsibility. 
Their goal is to understand their current responsibility posture and how it can be enhanced to more positively impact the communities their businesses serve.
For example, some organizations are becoming involved in low-income housing development, public-private partnerships, Opportunity Zones, New Markets Tax Credits, and impact investing. Others are applying the lessons learned during the pandemic to improve their ability to operate while also supporting local communities and individuals.
As leaders of change, CFOs are in a unique position to drive these initiatives by implementing an environmental, social, and governance (ESG) framework. An ESG model helps organizations monitor the impact of diversity, equity, and inclusivity programs in their workplaces as well as among suppliers and vendors. With the right framework and enterprise-wide visibility, finance leaders can help create a culture in which commitment to social and environmental sustainability elevates a sense of responsibility among employees, customers, and investors.
Subject matter expertise
Swami Venkat

CPA, CISA, CFE, ACA, Partner, CFO Advisory Leader

Close

Contact

Let's start a conversation about your company's strategic goals and vision for the future.

Please fill all required fields*

Please verify your information and check to see if all require fields have been filled in.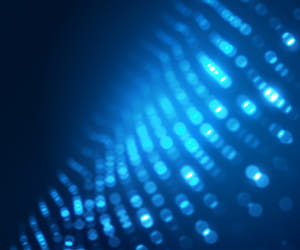 How CFOs Can Succeed in an Upended Economic Landscape
Receive CohnReznick insights and event invitations on topics relevant to your business and role.
Subscribe
This has been prepared for information purposes and general guidance only and does not constitute legal or professional advice. You should not act upon the information contained in this publication without obtaining specific professional advice. No representation or warranty (express or implied) is made as to the accuracy or completeness of the information contained in this publication, and CohnReznick LLP, its partners, employees and agents accept no liability, and disclaim all responsibility, for the consequences of you or anyone else acting, or refraining to act, in reliance on the information contained in this publication or for any decision based on it.