With bipartisan Congressional support, Biden signs $1.2 billion infrastructure bill
After months of negotiation and Senate passage in August, the U.S. House of Representatives finally passed the Infrastructure Investment and Jobs Act on November 5. President Biden signed the bill into law on Nov. 15. With every U.S. state and five territories slated to receive infrastructure funding, we believe this is very good news for clients in many industries that we serve.
The size and scope of the $1.2 trillion bill is colossal. For perspective, according to an analysis by the Washington Post, adjusted for inflation, the infrastructure bill towers above Franklin D. Roosevelt's $324 billion New Deal, and Lyndon B. Johnson's $520 billion Great Society program. Only Barack Obama's signature legislation, the $1.1 billion Affordable Care Act, comes close.
As we noted in July, infrastructure funding is divided into three main categories: Transportation, Utilities, and Pollution Remediation, with an additional $5 billion earmarked for different groups:
Category

Details

Transportation

$284 Billion

$110B Roads & Bridges

$66B Railroads

$398B Public Transit

$25B Airports

$17B Ports

$15B Electric Vehicles

$11B Road Safety

$1B Reconnecting Communities

Utilities

$240 Billion

$65B Power infrastructure

$65B Broadband

$55B Water infrastructure

$47B Resilience (cybersecurity preparedness and climate change mitigation)

$8B Western water infrastructure

Pollution Remediation

$21 Billion

This includes funds to clean up brownfield and Superfund sites, abandoned mines, inactive oil and gas wells that need to be plugged.
Source: The Washington Post
The CohnReznick Infrastructure Team remains engaged as these expenditures are distributed to businesses through government agencies in the months ahead.
The infrastructure bill should provide an outstanding opportunity for the investment community to put some of its dry power to work, benefiting companies that may soon be involved in infrastructure projects and positively impacting the nation's economy.
Is your business prepared for infrastructure funding? We have been advising clients that preparation is critical in optimizing the potential benefits of this federal program. Please reach out to a member of our infrastructure team for assistance, and look for new insights and tips on our Inside Infrastructure Resource Center.
Subject matter expertise
Lee Peterson

JD, Senior Manager

Close

Contact

Let's start a conversation about your company's strategic goals and vision for the future.

Please fill all required fields*

Please verify your information and check to see if all require fields have been filled in.
Inside Infrastructure: U.S. Infrastructure Plan Resource Center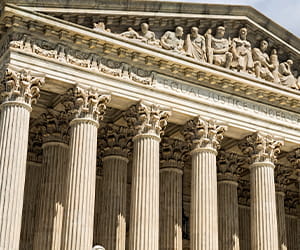 Federal Infrastructure Plans Move Forward With Bipartisan Deal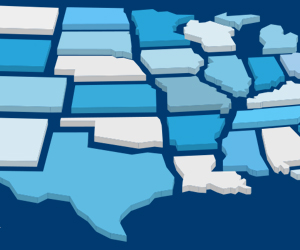 State-By-State Infrastructure Funding: An Overview
Receive CohnReznick insights and event invitations on topics relevant to your business and role.
Subscribe
This has been prepared for information purposes and general guidance only and does not constitute legal or professional advice. You should not act upon the information contained in this publication without obtaining specific professional advice. No representation or warranty (express or implied) is made as to the accuracy or completeness of the information contained in this publication, and CohnReznick LLP, its partners, employees and agents accept no liability, and disclaim all responsibility, for the consequences of you or anyone else acting, or refraining to act, in reliance on the information contained in this publication or for any decision based on it.