REAL ESTATE: If homebuilders can weather the current drought, opportunities may follow

This content was originally published on Bisnow.com
After nearly a decade of sluggish growth, the homebuilding market was finally looking up. 
The last quarter of 2019 was strong for homebuilders, as new household formations poked upward and contracts began flowing in for new homes. The first two months of 2020 were encouraging, and the industry was feeling confident that it could carry this momentum through the rest of the year. That optimism didn't last long. 
With household formation and purchases both at a standstill, COVID-19 has shattered faith in the homebuilding market. A monthly confidence index of builder expectations compiled by the National Association of Home Builders fell from 72 in March down to 30 in April, the largest monthly drop in the index's 30-year history. 
Construction is ongoing in most markets, but once homebuilders exhaust the backlog of houses they have under contract, they could be waiting a long time for new business, according to CohnReznick Director Steve Friedman. 
"Homebuilding was finally back, now it's just fallen off a cliff," Friedman said. "Once that backlog runs out, builders are afraid it's game over, at least for a while." 
How we got here 
Even up to early April, homebuilders still had contracts trickling in. Many invested in more robust websites to promote their digital sales, Friedman said, and even as traffic slowed to the sites, per capita conversions ticked higher. 
The breadth of the damage being done to the global economy has since become clearer. With so many Americans losing income and being laid off, Friedman said, requests for new homes have essentially come to a halt. There is no indication of when contracts will pick up again. 
The good news is that many builders are sitting on a fairly strong backlog of projects that have been accumulating since the fourth quarter of 2019. As they work through those projects, they will receive valuable infusions of cash, which they can hoard or spend as they see fit to help weather the current economic crisis. 
In most states, homebuilding has been deemed an essential service. But new executive orders from governors could halt construction at any moment: New Jersey Gov. Phil Murphy shut down homebuilding projects on April 9, following in the footsteps of New York, which shuttered construction in late March. 
Surviving the next six months 
Friedman has been advising his homebuilding clients to pursue a litany of measures to survive the coming drought.  
Having cash on hand is paramount. Friedman suggested that homebuilders sell and then lease back model homes or other assets they've already built. Depending on how near-term and how likely they think the project is, homebuilders can also liquidate their land positions and defer deposits on other land acquisitions if they had options to acquire other building parcels. 
Similarly, homebuilders, at least for now, may not want to renew or extend their building permits on unsold lots. Though it is time-consuming to reapply for permits, laying out $50,000 to renew a permit may not make financial sense if the project can't be completed and sold in the near future. 
Expenses like rent, travel, and subscriptions are a top priority for pruning. Some of Friedman's clients have made cuts to executive and owner salaries to keep their payrolls intact. While homebuilders might be tempted to make cuts to their headcount, experienced construction employees are becoming harder to replace and will be even more so down the road. 
"Before they start laying people off or furloughing employees, companies may need to run a sensitivity analysis," Friedman said. "The question is: 'Can I get the same caliber of person for the same amount of money on the other side?'" 
Homebuilders can also look into government assistance like the Paycheck Protection Program or Economic Injury Disaster Loans to supplement their revenues. While the first round of PPP funding was quickly exhausted, a supplemental appropriation of $310 billion was quickly signed into law and became available April 27. The CARES Act also allows companies to defer their employment tax payments, reducing one part of their financial strain.
Homebuilders should stay in constant communication with their lenders to ensure that they stay within debt covenants and to see if they can negotiate any kind of leniency in terms of debt service. If they are able, Friedman said, homebuilders can consider reinvesting equity into their companies, which can give them a larger cushion if debt becomes an issue. 
After the coronavirus 
If homebuilders are able to weather the current crisis, they may be able to cash in on pent-up demand for construction once the economy opens up.
With all the extra time they're spending at home, Americans will have a few things they want to change about their houses: Friedman expects repairs, renovations, and expansions to skyrocket after the coronavirus passes and employment ramps back up. He also expects the average footprint of the American home to grow for the first time in years. 
"Having too many family members in tight quarters has gotten old," Friedman said.
Millennial renters who had been putting off moving into houses could use the end of the pandemic as a reason to finally move out to the larger spaces afforded by the suburbs. And with many experts also expecting a spike in the divorce rate, the market may need more homes to accommodate couples who have split.
The coronavirus could be an engine against the densification of housing.
"I'm going against the grain here, but I think millennials may decide they want a little more space," Friedman said. "There's an emotional wear and tear to living in cities that have been ravaged by COVID-19. I expect people will want a little green space, a little distance between them and their neighbors."
To place themselves in the strongest position to hit the ground running after the crisis, homebuilders should think critically about the kinds of buyers they are looking for, not just in terms of geography or income level, but also vocation.
While government workers and those in tech and media have thus far been spared the brunt of economic fallout, potential buyers who work in retail, hospitality, travel or manufacturing may have lasting financial damage to work through before they can buy a home. Even healthcare employees who do not work in emergency medicine may have been furloughed. 
"Homebuilding will remain a very local discipline," Friedman said. "Who is your buyer? What are they feeling?"
This feature was produced in collaboration between the Bisnow Branded Content Studio and CohnReznick. Bisnow news staff was not involved in the production of this content.
Subject matter expertise
Steve Friedman

CRE, FRICS, Director

Close

Contact

Let's start a conversation about your company's strategic goals and vision for the future.

Please fill all required fields*

Please verify your information and check to see if all require fields have been filled in.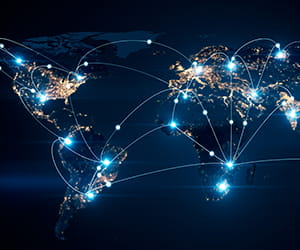 Coronavirus Resource Center
Receive CohnReznick insights and event invitations on topics relevant to your business and role.
Subscribe
This has been prepared for information purposes and general guidance only and does not constitute legal or professional advice. You should not act upon the information contained in this publication without obtaining specific professional advice. No representation or warranty (express or implied) is made as to the accuracy or completeness of the information contained in this publication, and CohnReznick LLP, its partners, employees and agents accept no liability, and disclaim all responsibility, for the consequences of you or anyone else acting, or refraining to act, in reliance on the information contained in this publication or for any decision based on it.