Home office expenses: Tax and FAR implications for government contractors
Amid the challenges of the COVID-19 pandemic, government contractors have had to quickly figure out how to continue working for clients where they were usually on-site full-time, but are now totally locked out or only allowed on a rotating basis. 
With so many employees forced to work from home, perhaps for the first time, government contractors may have needed to purchase additional office equipment, furniture, and services at significant cost. Luckily, there is some good news as to how these costs should be handled from a Federal Acquisition Regulation (FAR) allowability perspective and a tax perspective. 
FAR allowability
From a FAR standpoint, government contractors should have plenty of regulatory guidance and clauses to point to in substantiating the allowability of their claimed employee office equipment reimbursement expenses. In general, per FAR 31.201-2, "Determining allowability," a cost is allowable if it is 1) reasonable, 2) allocable, 3) compliant with the Cost Accounting Standards Board (CASB) or Generally Accepted Accounting Principles (GAAP), and 4) compliant with the terms of the contract. 
So, what would make these employee office equipment costs reasonable? Well, FAR 31.201-3 ("Determining reasonableness") states, "A cost is reasonable if, in its nature and amount, it does not exceed that which would be incurred by a prudent person in the conduct of competitive business." Further: 
"What is reasonable depends upon a variety of considerations and circumstances, including
1. Whether it is the type of cost generally recognized as ordinary and necessary for the conduct of the contractor's business or the contract performance; 
2. Generally accepted sound business practices, arm's-length bargaining, and federal and state laws and regulations;
3. The contractor's responsibilities to the Government, other customers, the owners of the business, employees, and the public at large; and
4. Any significant deviations from the contractor's established practices." 
So, if a government contractor has an established policy in place for these types of expenses (and is appropriately following that policy) and is also adequately documenting these home office expenses, then there is a good chance these costs will be deemed allowable, as long the contractor can demonstrate that 1) the costs are ordinary and necessary for the conduct of the contractor's performance of the contract, 2) the costs are in line with generally accepted sound business practices and federal laws and regulations (i.e., tax code), 3) the contractor is fulfilling their responsibilities to the government by incurring these expenses to support the contract, 4) these expenses are in compliance with the terms of their contract, and 5) the contractor followed established plans/policies.
And in case that is not a strong enough argument, FAR 31.205-13(a) ("Employee morale, health, welfare, food service, and dormitory costs and credits) states, "Aggregate costs incurred on activities designed to improve working conditions, employer-employee relations, employee morale, and employee performance … are allowable," subject to certain limitations. A government contractor could easily make the case that those reimbursed employee home office expenses were incurred to improve working conditions and employee performance (if not also to improve employer-employee relations and employee morale). 
Application of Section 139 tax provision to employees
In the event of a federally declared disaster, Internal Revenue Code (IRC) Section 139 provides employers with the opportunity to make certain non-taxable but fully deductible disaster relief payments to their employees. As a federal national emergency was declared in connection with COVID-19, Section 139 has been and continues to be applicable and available to employers, permitting them to make deductible non-taxable payments to their employees to pay or reimburse them for a broad range of their expenses incurred as a result of COVID-19 and related quarantine.
More specifically, an employer can make payments to its employees to reimburse them or pay for their "reasonable and necessary" personal, family, living or funeral expenses to the extent the expenses are not compensated for by insurance or otherwise. Under Section 139, employers may pay or reimburse their employees' expenses incurred as a result of being required to work from home due to COVID-19. These payments are not taxable to the employees for purposes of federal income and payroll taxes, and they are deductible by the employer for federal income tax purposes.
Payments from employers in the form of income replacement (e.g., payments for lost wages or unemployment compensation) are not eligible under Section 139. Consequently, any relief payments intended to qualify under Section 139 should not be based upon an employee's compensation, length of service, or any other factor that could be viewed as an attempt to provide severance pay or replace lost wages. 
Although there are no specific employer documentation requirements for tax purposes for the determination of the amounts of eligible employee expenses, it would be a best practice for employers to document the reasons for payments made under Section 139 and that the payment amounts are reasonably commensurate with the amounts of the expenses incurred. (This documentation would also be essential to help establish the allowability of the costs from a FAR perspective.)
Once the COVID-19 national emergency is officially declared to be at an end, Section 139 will no longer be applicable to COVID-19. At that point, employers and employees will be required to meet the standard ordinary and necessary business expense and accountable expense plan requirements in order for payments and reimbursements of employee work-from-home expenses to be tax-free.
For assistance in developing a FAR-compliant plan for home office equipment and supplies reimbursement that provides tax advantages for employers and employees, reach out to any of the below CohnReznick professionals. 
Contact
Jeff Shapiro, CPA, Partner, Government Contracting
703.286.1709
Dana Fried, JD, LLM, Managing Director, National Tax Services
516.417.5064
Chase Clark, CPA, Manager, Government Contracting
858.926.3813
Subject matter expertise
Dana Fried

JD, LLM, Managing Director - National Tax Services

Jeffrey Shapiro

CPA, Partner

Close

Contact

Let's start a conversation about your company's strategic goals and vision for the future.

Please fill all required fields*

Please verify your information and check to see if all require fields have been filled in.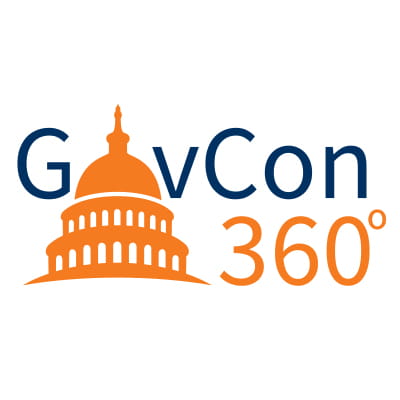 Access Our Government Contracting Topic Page for Key Insights & Powerful Tools
Receive CohnReznick insights and event invitations on topics relevant to your business and role.
Subscribe
This has been prepared for information purposes and general guidance only and does not constitute legal or professional advice. You should not act upon the information contained in this publication without obtaining specific professional advice. No representation or warranty (express or implied) is made as to the accuracy or completeness of the information contained in this publication, and CohnReznick LLP, its partners, employees and agents accept no liability, and disclaim all responsibility, for the consequences of you or anyone else acting, or refraining to act, in reliance on the information contained in this publication or for any decision based on it.