Higginbotham joins CohnReznick as Principal, Healthcare Advisory Leader

New York, NY – February 27, 2023 – CohnReznick LLP, one of the leading advisory, assurance, and tax firms in the United States, today announced that Shayla Higginbotham, MHA, PMP has joined the firm as Principal and Healthcare Advisory Leader. Higginbotham has extensive experience developing strategic plans, implementing financial improvements, and delivering transformative operational enhancements for numerous healthcare entities, including community and academic health systems, ambulatory care networks, and extended care facilities.
CohnReznick is committed to expanding its Healthcare Industry practice to establish model solutions across the healthcare market. As the Healthcare Advisory Leader, Higginbotham will partner with a diverse team of professionals to guide the growth and development of CohnReznick's Healthcare Industry Practice. While healthcare is one of the fastest maturing industries, systemic complexities create an environment that continues to demand innovative options of care. Higginbotham will work to redesign traditional go-to-market offerings, so providers, payers, and producers are best positioned for sustainable success in the future.
"The financial and operational needs of healthcare organizations are inherently complex," said Gary Levy, CohnReznick's Chief Strategy and Growth Officer. "Owners and operators, including private equity firms, are seeking strategic guidance to help them navigate the constantly evolving healthcare ecosystem." He adds, "As more healthcare organizations turn to CohnReznick for growth-focused advisory services, Shayla's expertise will complement our team's deep bench strength in revenue cycle management, transaction advisory, healthcare technology, and restructuring as the firm continues to place strategic priority on delivering high-quality healthcare advisory services."
Higginbotham is a results-focused performance improvement expert and previous C-suite executive who has partnered with healthcare leaders to drive efficient and cost-effective change along the continuum of care. In addition to her domestic healthcare consulting experience, Higginbotham has developed strategic business plans for academic health science systems and boutique wellness facilities in established and emerging international markets.
Higginbotham's multifaceted healthcare knowledge and leadership as a previous hospital Chief Operating Officer (COO) has also allowed her to produce positive strategic, operational, and financial change in multi-specialty medical group practices, multi-state health plans, and one of the country's top telehealth organizations. Higginbotham also advises institutions on how to achieve their strategic and cultural goals by placing an emphasis on the delivery of patient and family-centered care and promotion of health equity throughout their daily care models.
Before joining CohnReznick, Higginbotham was a Performance Transformation Managing Director for a major consulting firm. She earned BSPH and MHA degrees from The University of North Carolina at Chapel Hill, where she currently serves as Assistant Adjunct Professor at the Gillings School of Global Public Health. Higginbotham is trained as a Project Management Professional (PMP) and serves as an active member of the American College of Healthcare Executives (ACHE) and the National Association of Health Services Executives (NAHSE).
For two decades, Higginbotham has strategically challenged herself to pursue opportunities that diversify the depth and breadth of her healthcare knowledge. As CohnReznick's Healthcare Advisory Leader, she is committed to partnering with industry changemakers to advance the state of healthcare, while building one of the best healthcare firms in the nation.
Subject matter expertise
Shayla Higginbotham

Principal, Healthcare Advisory Leader

Close

Contact

Let's start a conversation about your company's strategic goals and vision for the future.

Please fill all required fields*

Please verify your information and check to see if all require fields have been filled in.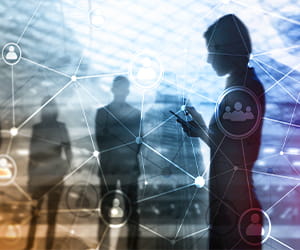 News Latest Media Commentary, Press Releases, & Industry Awards
Receive CohnReznick insights and event invitations on topics relevant to your business and role.
Subscribe