Coming out of 2020, the M&A market has remained vibrant through the first quarter of 2021. Capital is abundant. Valuations are sky-high. And transactions are being completed at a blistering pace.
While most industry sectors have been swept up in today's deal-intensive environment, one that we are watching closely is healthcare. It's not unheard of for private equity healthcare portfolio companies coming to market to command multiples in the high teens with smaller, founder-owned healthcare businesses selling for high single-digit multiples. Competition for deals is strong, and the entry of special purpose acquisition companies (SPACs) and private investment in public equity (PIPE) investors continues to drive larger healthcare transactions and higher valuations in a still-frothy market. Strategic acquirers are looking to grow, and private equity firms are hungry for new platform acquisitions. 
Insights from our healthcare roundtable
To discuss how healthcare is driving M&A activity, CohnReznick recently hosted a healthcare roundtable. Our co-hosts were Jim and Phil Cassel from Cassel Salpeter & Co. along with McDermott Will & Emery's Jerry Sokol. Here are some of the highlights of what we discussed.
1. The new administration has promised changes to the tax code that will likely lead to increased taxes across the board. But tax hikes don't seem to be a driving force for a sale. The benefits of best practices and scale are driving deal activity and consolidation.
2. The pandemic helped uncover the value of smaller physician groups as a vital component of larger healthcare platforms. But, the emphasis on value-based and preventive care models is difficult for small practices to contend with – they just don't have the infrastructure. So, the ultimate winners coming out of the pandemic are those larger practice groups with the means and resources to weather the impact of a global healthcare crisis. The practices that will thrive in the future will be those that are nimble and able to adapt to a changing economy and business environment. 
3. On the physician practice management (PPM) side, the hot sub-sectors that emerged were urology, pain management, dermatology, ophthalmology, gastrointestinal services, and women's health and fertility. We have also seen a lot of M&A interest in primary care practices that serve as gatekeeper for specialty practice areas. 
4. Historical normalized earnings and future earnings typically drive valuations. But healthcare seems to have come full circle following a COVID-19 "six-week pause." Businesses have ramped up as patient visits have steadily climbed as people feel more comfortable with having elective procedures. Some areas of healthcare have emerged as real winners, including urgent care businesses, which have experienced exponential growth – in certain cases going from $7.0 million/$8.0 million of EBITDA to north of $20.0 million. COVID-19 testing, the growth of telehealth, and remote patient monitoring reimbursement have all helped to contribute to this.
5. The big question causing discussion and debate during the diligence process for healthcare businesses is the sustainability of the increased earnings, as well as run-rate EBITDA. Sellers are undoubtedly happy and making money. But getting buyers comfortable is proving to be more challenging. 
To this end, the roundtable participants agreed that potential buyers of healthcare companies should take the following into consideration as part of the diligence process:
Enhanced data analytics – Move beyond traditional metrics like revenue and EBITDA and focus on other relevant operating metrics, such as patient and services volume and mix.
Market factors – Understand key marketplace dynamics, such as the shift from outpatient hospital services to the PPM space. This is being fueled by patients and payors focused on value-based care.
Operational factors – Post-COVID-19, practices are being run differently, staffing models are changing, and this is affecting the variable and fixed cost structures. 
Payor influences – Many payors and providers see value-based payment models as a positive in managing care utilization and costs by rewarding quality of care. However, if a provider does not have the proper infrastructure in place to manage costs, analyze performance, and report on quality, they will not receive the additional reimbursement being offered to those who comply with the model.  
Heightened regulatory scrutiny – History has shown that as patient volumes and services shift between provider organizations (i.e., from inpatient to outpatient/in-home services), regulators typically increase their level of scrutiny and strengthen their requirements to ensure proper compliance.
Run-rate financial performance – As we are now through Q1 of 2021, buyers need to remain focused on run-rate revenue, costs, and earnings.
Isolating the COVID-19 impact – Whether it impacted the healthcare target positively or negatively, COVID-19 must be considered a short-term anomaly as a consideration for any buy decision. 
The main thing to understand about anything hot – from fashion trends to the stock market to M&A targets – is that hot eventually cools off.  Keeping an eye out on the healthcare sector over the next 12 months will be critical given the shifting landscape, as will assessing the stickiness of pandemic-related behaviors, and a host of other factors. 
Subject matter expertise
Claudine Cohen

Managing Principal, Value360 Practice

Close

Contact

Let's start a conversation about your company's strategic goals and vision for the future.

Please fill all required fields*

Please verify your information and check to see if all require fields have been filled in.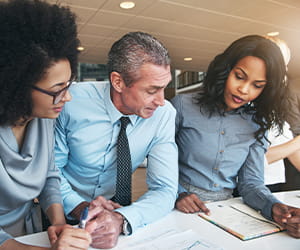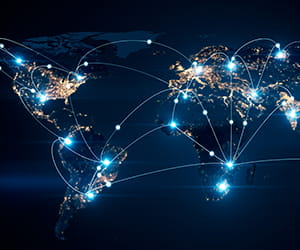 Coronavirus Resource Center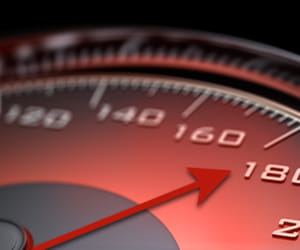 The C-Suite Dashboard Keep Your Business Moving Forward
Receive CohnReznick insights and event invitations on topics relevant to your business and role.
Subscribe
This has been prepared for information purposes and general guidance only and does not constitute legal or professional advice. You should not act upon the information contained in this publication without obtaining specific professional advice. No representation or warranty (express or implied) is made as to the accuracy or completeness of the information contained in this publication, and CohnReznick LLP, its partners, employees and agents accept no liability, and disclaim all responsibility, for the consequences of you or anyone else acting, or refraining to act, in reliance on the information contained in this publication or for any decision based on it.