As government and public demand for Cannabis ESG take shape, don't wait for regulations – plan now!

This article was originally published by the Sustainable Cannabis Coalition (SCC).
The Sustainable Cannabis Coalition (SCC) has been hard at work creating awareness and education around the importance of sustainability to the cannabis industry. In different ways, all of the industry's stakeholders are pushing this notion, but the government has the heaviest hand. Some government entities have already started working sustainability considerations into their cannabis regulations, and we expect more to come. A foundational premise of the SCC effort is that being a part of defining these standards and requirements is better than trying to react to them. Thus, cannabis industry stakeholders should stay ahead of the curve by following related developments and conversations, understanding their implications, and incorporating sustainability into their plans and operations now, rather than wait for formal regulation.
This idea is more true now than it was when we embarked on our industry journey. It was almost five years ago that our firm, CohnReznick, was exploring the idea of providing services to the cannabis industry. There was no roadmap for building a professional services practice in an emerging industry as unique as cannabis, but there were undoubtedly lots of questions that lay ahead for us. It seemed extremely important to understand the legislative and regulatory history and policy implications of this amazing plant. So, one of the first things I did was purchase Marijuana: A Short History, by John Hudak, a political scientist and public policy analyst currently working at the Brookings Institution. The book turned out to be an outstanding resource, a must-read for everyone associated with or interested in the industry.
About a week ago, Hudak did it again! He has authored a report published by the Brookings Institution titled Reversing The War On Drugs: A Five-Point Plan. This piece is far shorter than the book, but no less impactful in making the case that criminal justice reform and racial equity are the central issues in the cannabis policy discussion.
In a recent article for the Sustainable Cannabis Coalition (SCC), I offered a definition of corporate sustainability, and connected it to the larger environmental, social, and corporate governance (ESG) movement. While I, like many, discussed each of the letters that make up the ESG acronym independently, a more enlightened view is of ESG as one concept with interdependent aspects that should always be considered together, and that all have the potential to enhance market opportunity.
In the cannabis industry, it's easy to focus on the "E" component of ESG. That's not necessarily a bad thing; we know that these businesses can have an outsize environmental impact, and that we must work toward mitigating it. Later in this article, I'll discuss how the solar industry may be able to help toward that effort.
But when Hudak's piece appeared in my inbox, it was a perfect illustration of the importance of bringing all of these threads together – an examination of how the "S" component, too, is critical to optimizing the cannabis industry's impact on society, and a reminder that it must be part of corporate sustainability efforts. And as you'll see, there are abundant opportunities to coordinate such that an effort to improve one component will also improve another.
Righting the social wrongs of cannabis' history so far
The data around the lack of racial justice related to cannabis is irrefutable. In his report, Hudak cites an ACLU research report that found that Black Americans are still much more likely to be arrested for marijuana possession and – even in places that had legalized by 2018 – disparities in arrest rates did not come down appreciably between 2010 and 2018. On the other hand, Gallup data he cites reflects an increase in public support for cannabis legalization over the past 30 years from less than 25% to 68%.
Maybe more interesting, this support is bipartisan, and Hudak notes that there is a greater appreciation now for the consequences of a criminal conviction related to "missed opportunities for education, employment, promotions, wealth formation, social interactions and networking, home ownership or other access to housing, and more."
Hudak goes on to lay out his five-point "Cannabis-Centered Plan for Opportunity, Equity, and Justice," which includes (using his words):
A powerful national apology for the War on Drugs
A presidential commission to study federal legalization
A joint pardon ceremony between the White House and governors
Expand funding to improve state capacity around restorative justice
A Superfund program to clean up the disaster of cannabis enforcement
Each step in Hudak's plan is incredibly important and necessary, and would create opportunity to align cannabis industry stakeholders and the public at large in what has become a rarity: a bipartisan effort at making a policy difference that can also have lasting economic, social, and environmental benefits.
One of the steps that is especially worth exploring is the fifth, since it is a bit more novel and allows us to pull a thread that gets us focused on the economic and community development realm and quickly over to environmental sustainability.
Hudak draws a parallel between the environmental devastation due to neglect in certain communities in the 1970s with the crisis we are seeing today in certain communities due to the "scourge" of "a systemically racist criminal justice system." His proposed mechanism to address the problem is a variation of the Superfund program created in 1980 and administered by the EPA to fund the cleanup of uncontrolled or abandoned hazardous-waste sites.
Hudak proposes the designation of "Drug War Affected Communities" (DWACs) that would be set up by a collaboration of federal, state, and local governments and philanthropic organizations, akin to the approach taken to select communities for the Opportunity Zone (OZ) legislation passed in 2017.
The structure of the DWAC program is suggested to be direct funding rather than a tax-based, public-private partnership like the OZ, but still with responsible community development outcome expectations. (We at CohnReznick know quite a bit about the OZ initiative, having written a book on the subject.)
In addition to the social benefits this could carry, the notion of reparative community programs and comparisons to OZs connects the dots on the economic development potential of the cannabis industry. A key measure of economic development is job growth. Per Leafly's fifth annual jobs report, the cannabis industry now supports 321,000 full-time equivalent jobs (as of January 2021), a 32% increase year-over-year and more than a doubling since 2018. It should be noted that these are quality jobs that – in an emerging industry – are available to a diverse population of job-seekers and with skills that can be trained for.
Reducing environmental impacts with solar power
Another industry with great job creation potential and a direct cannabis ESG connection is the solar energy industry. The Solar Foundation's 2020 Solar Jobs Census reflected that while the pandemic led to a reduction in jobs in the solar industry since the prior year, the diversity of the workforce increased; the number of jobs in the industry has more than doubled since 2010; and the industry is on track to employ 400,000 by 2030 (under current policy), and will require more than 900,000 workers by 2035 to reach a 100% clean electricity goal.
Earlier this year, in a New Yorker column titled Can Green Energy Power the Cannabis Boom?, Bill McKibben recounted data that we are all too familiar with about the electric inefficiency of a cannabis grow, and touched on the extent to which states and localities are trying to simultaneously create 1) growth in cannabis and 2) restrictions on how the cultivation facilities are powered. This is a conundrum in search of policy alignment if we are to both sustain economic development solutions and develop sustainability solutions. Supporting the industry's use of solar energy – and other renewable sources – could be one path forward.
One newly legalized market that may create a prototype for how cannabis and renewable energy should co-locate is New York. A recent article by Peter Ross of Foley Hoag LLP explored this very thing. Prospective operators are jockeying for position in what will be a very large market, and should be thinking about how to achieve a competitive advantage that also helps to manage cost, boost environmental efficiency, improve license applications, and provide societal benefit.
The state is clearly already thinking about these intersections, too: As Ross points out, when the Marijuana Regulation and Taxation Act legalized adult-use cannabis in New York and established the Cannabis Control Board to develop regulations for licensing, it stipulated that the board should, in conjunction with the state Department of Environmental Conservation, promulgate regulations that consider environmental and energy standards.
Climate-friendly measures for aspiring licensees (and the third-party renewable energy participants who work with them) are plentiful in New York. Statewide solar incentives, access to the community distributed generation marketplace, and more efficient financing from the C-PACE (Commercial Property Assessed Clean Energy) loan programs are among the state-based options to enhance licensing and efficiency of financial operations.
The parallels and opportunities to co-locate are plentiful, and both industries align across the size of operations. Sustainability is about leveraging resources, and the cannabis and solar industries are poised to do just that.
In conclusion
The government stakeholder can have an outsized impact across the federal, state, and local regulatory regimes when it comes to building ESG into cannabis industry operations. Some regulations are here, and others may be on the way. In fact, as we were finalizing this article, Sens. Chuck Schumer, Cory Booker, and Ron Wyden introduced draft legislation to decriminalize cannabis on a federal level; we will be following its progress and what ESG-related components it includes as it evolves.
But in the meantime, we should all embrace and work toward a rounded vision of sustainability – environmental, social, governance-related, and everything in between. It's our corporate social responsibility.
Subject matter expertise
Ira Weinstein

Managing Principal – Real Estate, Cannabis Industries

Close

Contact

Let's start a conversation about your company's strategic goals and vision for the future.

Please fill all required fields*

Please verify your information and check to see if all require fields have been filled in.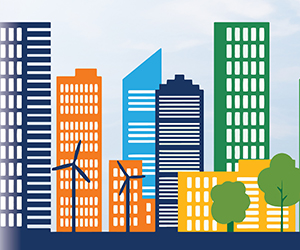 The Guide to Making Opportunity Zones Work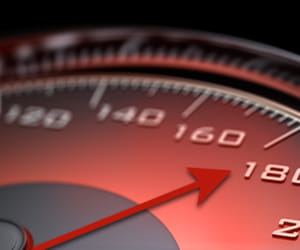 The C-Suite Dashboard Keep Your Business Moving Forward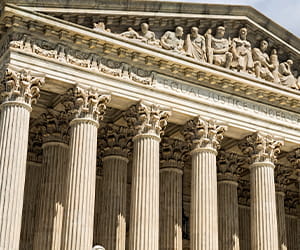 Federal Infrastructure Plans Move Forward With Bipartisan Deal
Receive CohnReznick insights and event invitations on topics relevant to your business and role.
Subscribe
Any advice contained in this communication, including attachments and enclosures, is not intended as a thorough, in-depth analysis of specific issues. Nor is it sufficient to avoid tax-related penalties. This has been prepared for information purposes and general guidance only and does not constitute legal or professional advice. You should not act upon the information contained in this publication without obtaining specific professional advice specific to, among other things, your individual facts, circumstances and jurisdiction. No representation or warranty (express or implied) is made as to the accuracy or completeness of the information contained in this publication, and CohnReznick LLP, its partners, employees and agents accept no liability, and disclaim all responsibility, for the consequences of you or anyone else acting, or refraining to act, in reliance on the information contained in this publication or for any decision based on it.