Government Impact
An update on CohnReznick's collaboration with federal, state, and local governments
Receive insights on government agency-related topics relevant to your role and organization's mission.
Subscribe
State and local government officials planning to use federal infrastructure funds should consider ways to mitigate fraud, waste, and abuse during project implementation. Learn oversight and monitoring tips from our Construction Practice Leader, Jack A. Callahan, CPA and Partner, and Ronald Frazier, Senior Manager and lead of Government Advisory's compliance, monitoring, and oversight team.
To coincide with March's "Women's History Month" and "International Women's Day," our Government Advisory team launched a "Women in Emergency Management" video series featuring esteemed females within the industry. Watch the series for thoughtful insights and tips for women entering the field.
Watch more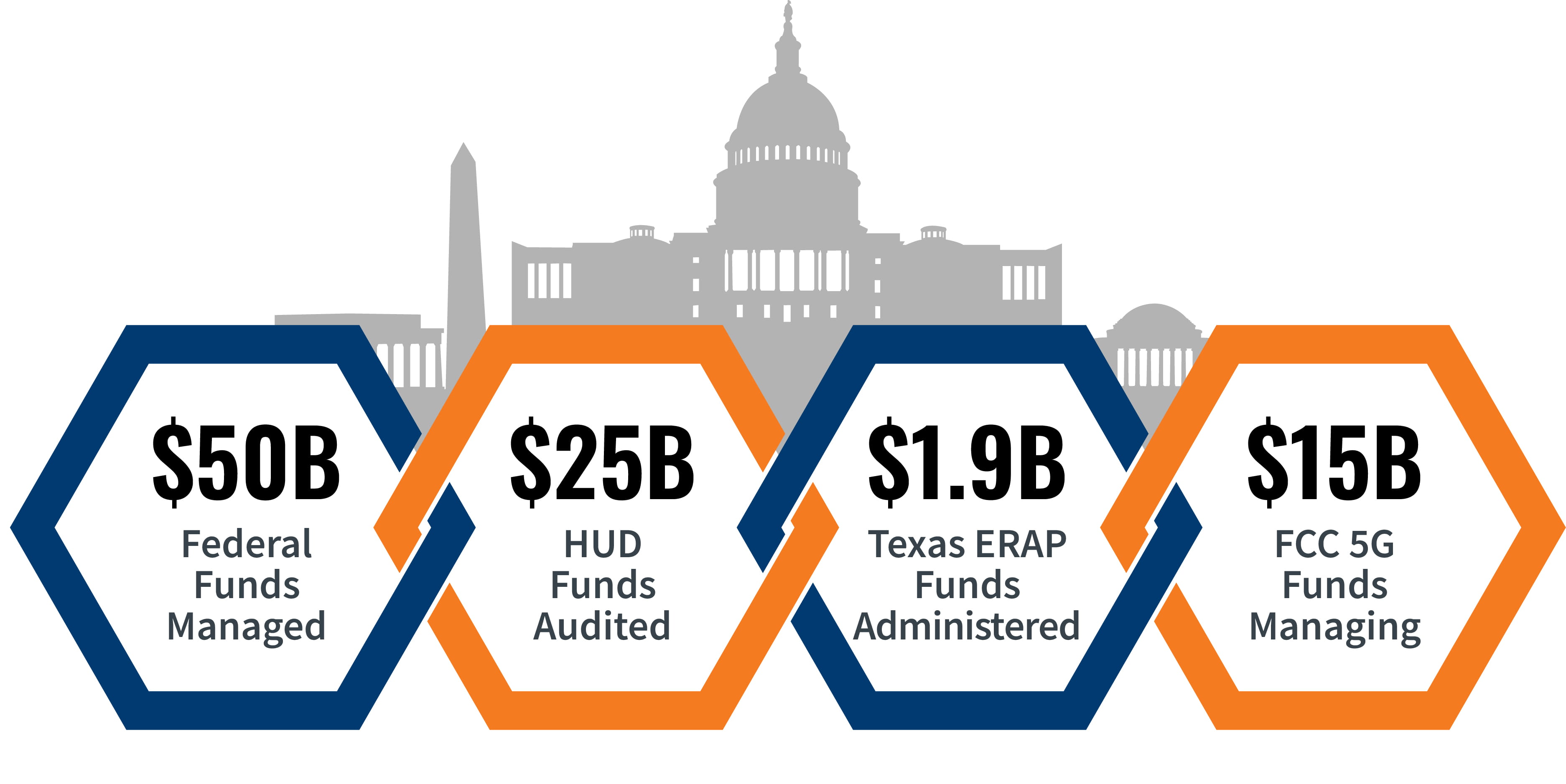 As a result of CohnReznick assisting the Texas Department of Housing & Community Affairs with their application processes for the Emergency Rental Assistance Program (ERAP), the U.S. Treasury's $25 billion fund to assist households unable to pay rent and utilities due to COVID-19, the Texas ERAP committed over 95% of its program funding, served more households (over 300,000), and provided more relief funds (over $1.9) than any other state. We thank our dedicated staff who helped hundreds of families remain in their homes in this video.
Cohnreznick Government Advisory is serving as the relocation payment clearinghouse for the FCC. We are responsible for managing nearly $15B that will be used to make Spectrum available for 5G licenses as well as establishing best practices to protect against improper payments, and fraud, waste, and abuse. The rollout allows for significant progress towards improving internet access to rural and underserved parts of the country. The economic potential of 5G technologies is estimated to create three million new jobs and more than $500 billion in new economic growth.
To better serve our government clients, we have bolstered our Government Advisory team with former state government professionals including
Brittany Kelly
who joined the firm as a senior manager. Brittany comes to us from the South Carolina Emergency Management Division where she was Public Assistance Program Manager/State Public Assistance Officer, coordinated state-wide disaster recovery projects, and worked closely with South Carolina's response to the COVID-19 pandemic.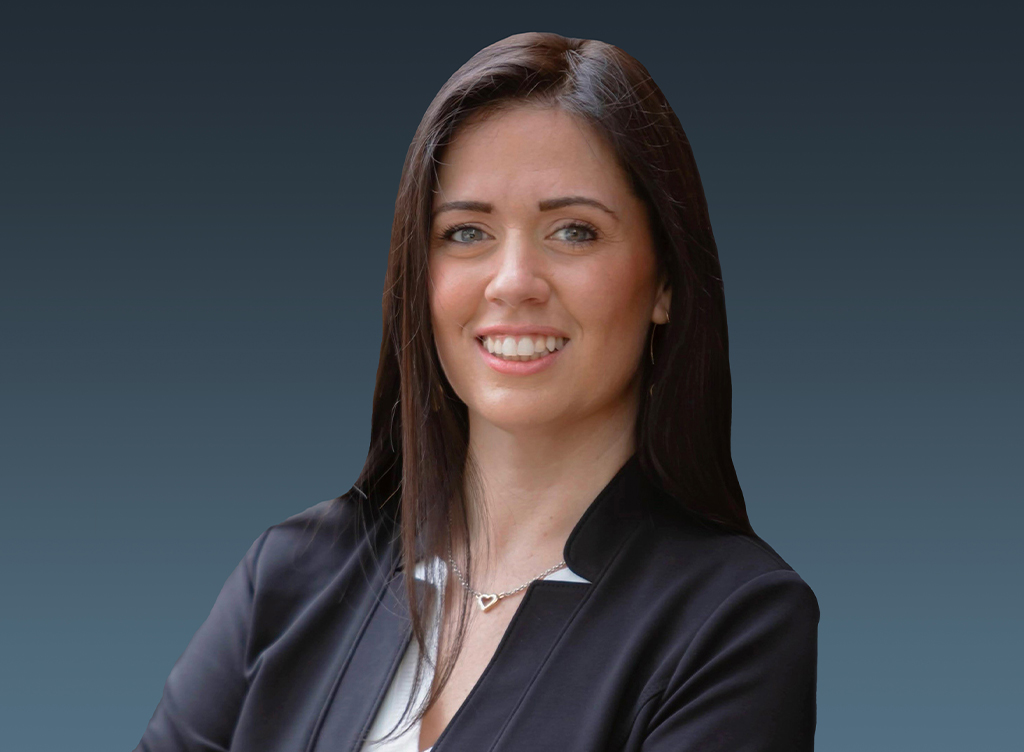 Brittany Kelly, Senior Manager
Audit & Accounting
SIGAR – Performing financial audits to assist in its oversight of reconstruction activities in Afghanistan.
Compliance, Monitoring, & Oversight
New Jersey Department of Treasury – Providing program and process management auditing, financial auditing and grant management and integrity monitoring/anti-fraud support services in conjunction with the disbursement of Coronavirus Relief Funds. We have overseen $515 million in COVID relief funds.
Emergency Management
Texas Division of Emergency Management – Providing technical assistance, financial and programmatic compliance, and monitoring FEMA Hazard Mitigation and Public Assistance grants. We've reviewed and processed payment requests for over $5 billion, assisted over 4,600 subrecipients, and closed out over 11,000 projects.
Program & Project Management
Connecticut Department of Housing – Providing program design, policy expertise, project and data management, and reporting services for the Department's Emergency Rental Assistance Program, UniteCT. We are responsible for processing over 45,000 applications totaling over $190 million within 6 months.
Related services
This has been prepared for information purposes and general guidance only and does not constitute legal or professional advice. You should not act upon the information contained in this publication without obtaining specific professional advice. No representation or warranty (express or implied) is made as to the accuracy or completeness of the information contained in this publication, and CohnReznick LLP, its partners, employees and agents accept no liability, and disclaim all responsibility, for the consequences of you or anyone else acting, or refraining to act, in reliance on the information contained in this publication or for any decision based on it.