Gilronan joins CohnReznick as Principal, Technology+ Leader

New York, NY – September 11, 2023 – CohnReznick LLP, one of the leading advisory, assurance, and tax firms in the United States, today announced that Shawn Gilronan has joined the firm as Principal and leader of its Technology+ practice. As practice leader, Gilronan will put data strategy, data management, and analytics at the forefront of solving client challenges by deploying AI, automation, predictive analytics, and digital point solutions to the commercial and public sectors. Gilronan takes the reins from Paul Ricci who will adjust focus to expanding the firm's real estate advisory practice within Technology+, providing global operators with best-in-class operating model strategy and design, system selection and assessment, ERP, and other point solutions.
Gilronan is a growth-focused leader with success in implementing strategic roadmaps and designing innovative technology solutions to help clients achieve their goals. He has extensive knowledge of digital transformation; business intelligence and data analytics; risk assessment and mitigation; data migration and integration; and more. He will focus on developing strategic business relationships with clients that create sustainable, leading technological operating models and bottom-line improvements.
"Across industries, companies of all sizes need integrated digital services that reduce silos in operations and improve outcomes," said Kristen Soles, Managing Partner – Global Consulting Solutions. "Shawn broadens our team's leadership capabilities in providing the advanced, market-leading solutions that help clients successfully leverage digital transformation to achieve competitive advantage in the marketplace."
Adds Soles, "In addition to working closely with fellow practice leaders Shawn Flowers and Paul Ricci, Shawn will collaborate with our CFO Advisory, Client Advisory Services, and Cybersecurity, Technology Risk & Privacy practices to deliver integrated services in areas such as finance automation, integrated business planning, and outsourced accounting."
Before joining CohnReznick, Gilronan was Partner, National Consulting Leader – Data & Analytics for a major audit, tax, and consulting firm. In this role, he was responsible for designing and implementing industry-centric and solution-based delivery models to create value for mid- and upper-market clients. This included developing strategies and services such as data warehousing; AI/ML; IoT; and ERP offerings involving platforms such as Microsoft Dynamics F&SC, BC, CRM, and Oracle NetSuite.
Gilronan earned a BS, Computer & Information Sciences, Finance, Accounting, from Miami University in Ohio, and an MBA, Strategic Management, from Baldwin Wallace College. He is a certified Project Management Professional (PMP and PgMP) and holds additional certifications as a Six Sigma Black Belt; Lean/5S Leadership; ITIL Foundation v.3; and COBIT 4.1.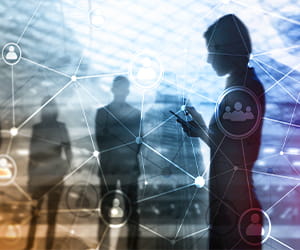 News Latest Media Commentary, Press Releases, & Industry Awards
Receive CohnReznick insights and event invitations on topics relevant to your business and role.
Subscribe