A road map to recovery for businesses disrupted by coronavirus

Businesses from coast to coast are assessing the impact of the novel coronavirus COVID-19 on their operations. Few, if any, are unscathed by the coronavirus' significant economic effects.
Extensive disruptions in customer demand, logistics, and other critical areas have significantly impacted revenues, forcing businesses to scrutinize their cost structures. Business interruption losses (a form of lost profit damages) from the coronavirus can be difficult to measure, and these losses could be significant for many businesses.
Understand your options
As business owners come to terms with coronavirus-related losses, understanding their options, including insurance coverages, is paramount. Business interruption losses may be covered under certain insurance policies, or businesses may qualify for a Small Business Administration (SBA) disaster loan or other federal or state assistance. Insurance policies may also cover the costs for accountants retained by the insured business to assist in compiling and calculating damage claims.
Once business owners are able to focus on resuming normal operations, they may lack the resources and expertise necessary to conduct the analyses needed to calculate and recover business interruption losses. Engaging professionals with experience in developing loss recoupment strategies and preparing damage analyses could be the most effective course of action.
Developing a loss recovery road map
What do business interruption losses look like? A good way to begin assessing the impact on your business is to develop a loss recovery road map like the one shown below. This simple graph analyzes potential business interruption losses, comparing a business's actual performance based on the disruption to its pre-disruption projected/hypothetical performance. Note that in the example graph, the shaded-in area represents the potential business interruption losses.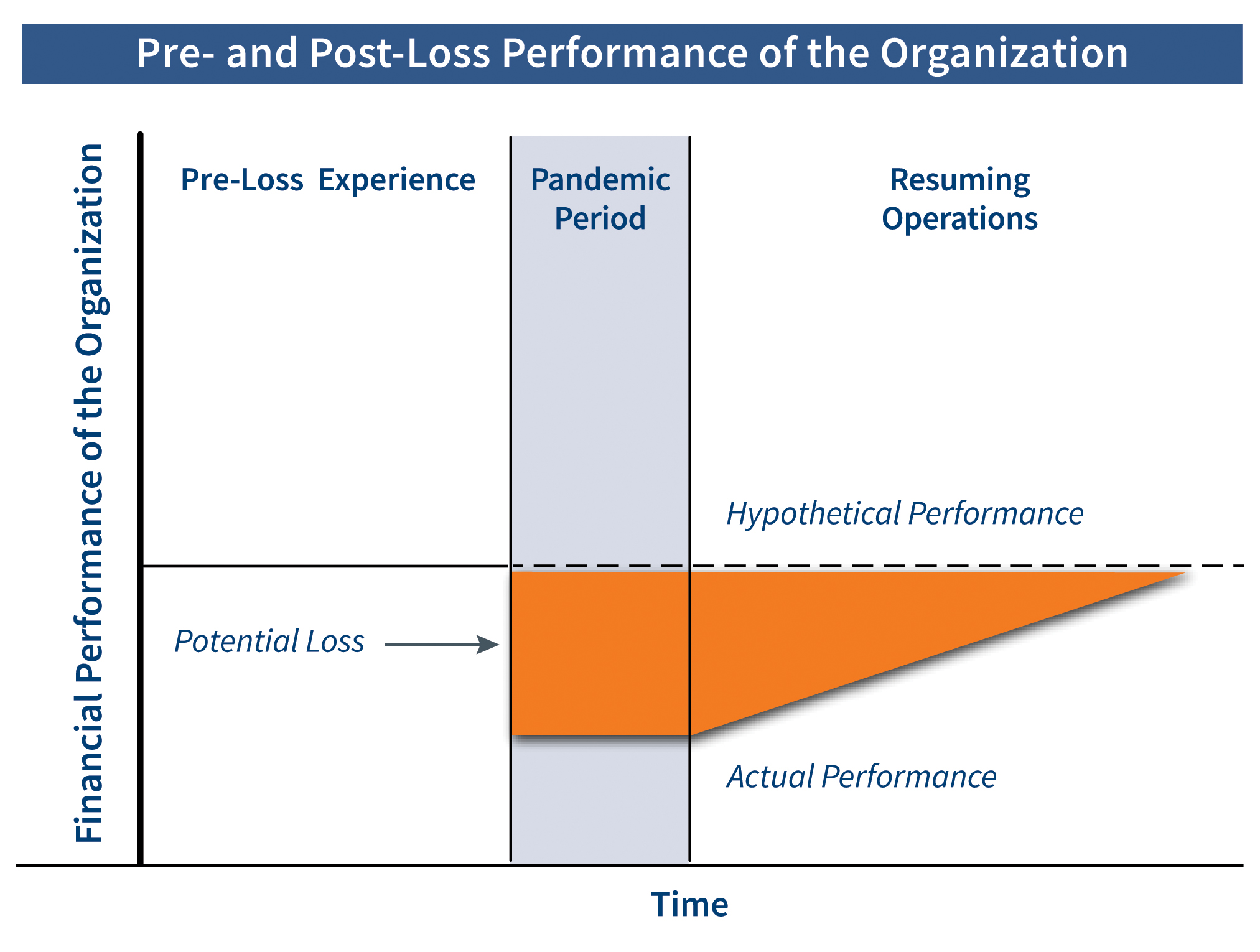 How CohnReznick can help
Having worked directly with businesses and communities severely impacted by disasters such as Superstorm Sandy and hurricanes Katrina, Rita, Gustav, and Ike, CohnReznick has extensive business interruption claim experience. We have assisted many of our clients through the insurance recovery process. Our experience includes working closely with the U.S. Department of Housing and Urban Development (HUD), with FEMA disaster housing programs, and with clients in many different industries whose businesses have been turned upside-down by disasters.
Contact
Kevin Clancy, Partner, Restructuring and Dispute Resolution, CohnReznick Advisory 
732.635.3108
Adam Hanover, Director, Restructuring and Dispute Resolution, CohnReznick Advisory
732.635.3110
Subject matter expertise
Kevin Clancy

CPA, JD, CIRA, CFF, CTP, Global Director, Restructuring and Dispute Resolution Practice

Adam Hanover

CPA, JD, CIRA, CFF, Managing Director, Restructuring and Dispute Resolution Practice

Close

Contact

Let's start a conversation about your company's strategic goals and vision for the future.

Please fill all required fields*

Please verify your information and check to see if all require fields have been filled in.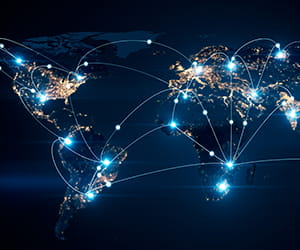 Coronavirus Resource Center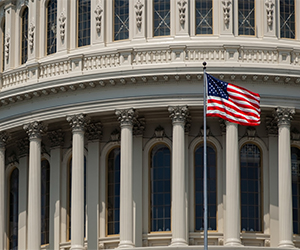 On-Demand Webinar: Obtaining COVID-19 Financial Relief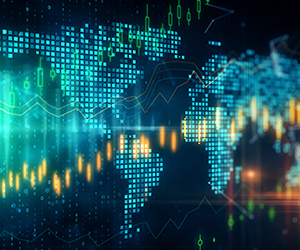 On-Demand Webinar: Mitigating Coronavirus Disruption
Receive CohnReznick insights and event invitations on topics relevant to your business and role.
Subscribe
This has been prepared for information purposes and general guidance only and does not constitute legal or professional advice. You should not act upon the information contained in this publication without obtaining specific professional advice. No representation or warranty (express or implied) is made as to the accuracy or completeness of the information contained in this publication, and CohnReznick LLP, its partners, employees and agents accept no liability, and disclaim all responsibility, for the consequences of you or anyone else acting, or refraining to act, in reliance on the information contained in this publication or for any decision based on it.