HEALTHCARE: Four actions FQHCs should take now to navigate COVID-19 disruption

Members of CohnReznick's Healthcare team recently presented "Extending the Runway," a two-part webcast series with the Community Health Care Association of New York State (CHCANYS), in which they provided a framework focused on the "NOW" stage of CohnReznick's Now. Next. New. rapid response framework: cash, communication, and control. 
As a recap, read on for four actions that Federally Qualified Health Centers (FQHCs) should be considering today. 
1. Build a tactical approach
Create a weekly revenue/expense budget projection template to manage cash on a weekly basis. These projections should start with a projection of weekly visit volume by department, taking into consideration shifts in payer mix and the patient populations served. Visit volume projections will inform revenue and expense forecasts.
Patient revenue projections should reflect volume fluctuations and payer mix, and may also be impacted by the shift to telehealth services. In addition, changes in grants/contracts and 340B revenue should be evaluated. 
Projection of direct personnel costs should reflect the resource levels required at the departmental level as compared to demand. As it relates to non-provider staff, turn toward your staffing ratios. What level of staff is required to accommodate potential reduced demand by department? Take this opportunity to rightsize the ship.
Forecast other expenses based on variable versus fixed costs. For your fixed costs, look at when you are paying them. Speak to your vendors now rather than later to understand how payment terms may be extended. 
Convert the revenue and expense projection to cash flow based on historical assumptions on the eventual receipt of cash and payment of expenses.
2. Extend the Runway, Take 1 
Evaluate the options available to extend your cash position based on familiar business practices and "new" COVID-related government relief programs.
Pull the traditional "levers" to extend your cash, including increasing credit lines and repayment terms and working with vendors on payment plans/deferrals.
Consider strategies to reduce staffing costs with the aim of retaining qualified staff. Various options are available, all of which should be evaluated from cost, workforce retention, and government relief perspectives.
Evaluate ways to accelerate payments from third-party payers and government grant/contract agencies.
3. Extend the Runway, Take 2
Numerous government stimulus packages, from both a federal and state perspective, have been extended to ensure that essential providers are able to sustain operations during these trying times. In addition, local foundations and traditional lenders are providing access to working capital to support operations. Opportunities are available both from grants/subsidies and from loan programs.
Loans – Evaluate options available through the Small Business Administration (SBA) and the Exchange Stabilization Fund, which cover payroll expenses and other expenses such as rent. These loans may be forgivable based on certain criteria. Don't forget about programs offered by state economic development authorities, or chambers of commerce. 
Tax considerations – Review recent opportunities with credits related to payroll, sick leave, and deferments specific to Social Security.
Grants – Utilize federal, state, and local grants and foundation support for COVID-19 responses. These funds can be used to purchase equipment and train people related to a telehealth service delivery model, and to sustain operations and capacity by retaining your workforce and covering other expense obligations.
Identify innovative solutions and go after as many funding opportunities as possible!
4. Bringing it all together 
Once you understand the business levers and governmental relief opportunities available to you, pull the levers to "Extend the Runway" – preserve cash and sustain the viability of the FQHC. Communicate your plans to all stakeholders (patients, staff, vendors, government regulators) at the very beginning. Control and course-correct on a weekly basis to stop the bleeding.
As things are changing every day, these plans need to be built on a real-time basis. This will help you obtain first-mover advantage. Remember to look at your operating metrics and financial metrics to give you a sense of how you are managing your cash position. These actions will enable you to have a sense of the cash that you will need and assist you with future forecasts.
FQHCs must monitor operating activities by department level throughout this pandemic.
For  additional details and insights, check out the webinar recordings: 
Subject matter expertise
Peter Epp

CPA, Partner, Community Health Leader

Close

Contact

Let's start a conversation about your company's strategic goals and vision for the future.

Please fill all required fields*

Please verify your information and check to see if all require fields have been filled in.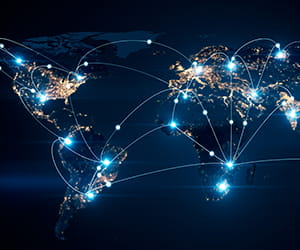 Coronavirus Resource Center
Receive CohnReznick insights and event invitations on topics relevant to your business and role.
Subscribe
This has been prepared for information purposes and general guidance only and does not constitute legal or professional advice. You should not act upon the information contained in this publication without obtaining specific professional advice. No representation or warranty (express or implied) is made as to the accuracy or completeness of the information contained in this publication, and CohnReznick LLP, its partners, employees and agents accept no liability, and disclaim all responsibility, for the consequences of you or anyone else acting, or refraining to act, in reliance on the information contained in this publication or for any decision based on it.