The COVID-19 pandemic is a defining event of our time – one that has exacted a devastating toll on individual lives, collective societies, and global economies. Amid the chaos, businesses that provide essential goods are scrambling to produce and deliver items like groceries, cleaning products, and medication. So, as many industries have stalled, several consumer companies and brands that provide essential goods and services are seizing new growth opportunities.
Case in point: While overall retail purchases sank by a seasonally adjusted 5.9% in March over the previous month, food and beverage stores reported a 25.5% jump in sales, according to the U.S. Department of Commerce. Essentials merchants and large internet retailers have attracted new customers and perhaps entered new markets, and will need to revise future market plans and sales forecasts accordingly.
Read on for five ways retailers providing "essentials" for a quarantined society can prepare for business on the other side of the curve.
1. Maintain momentum
When the COVID-19 pandemic winds down, consumer companies and brands that have experienced growth will need to focus on continued engagement with their customers. It will be important to proactively strategize on the ways to retain new consumers acquired and maintain a preferred retailer/platform status as the competition recovers and re-establishes a presence in the market.
Understanding which products and services have the potential to continue to grow, as opposed to those that only grew due to the specific circumstances of the pandemic, is critical to planning and forecasting initiatives for this year as well as into the next. What's needed is a centralized planning platform to enable essential businesses to continue to stock the right products at the right time at the right place at the right price, regardless of volatile market factors.
Replacing manual spreadsheets and processes with an effective integrated business planning (IBP) system can help improve the speed and accuracy of reporting. Freed from time-consuming spreadsheet management, employees can use analytics to perform additional what-if scenarios and drill down into data to tweak forecasts, provide insights into business performance, and craft data-driven sales strategies across varying demographics.
2. Remain diligent to remain open
In a time of unprecedented demand for products, essentials merchants must continue to invest in the health and well-being of employees and customers. Doing so will help stem COVID-19 outbreaks that, in addition to sickening staff, can scare off customers or, worse, shutter operations completely. Keeping an essential business open during the pandemic will continue to require strategies to facilitate social distancing, limit the amount of time shoppers spend in stores, revisit in-store point-of-sale technologies, and provide contact-free ways to purchase and deliver products.
Investments in these processes and technologies are not optional. They can be critical to keeping your business flourishing after the pandemic subsides. Getting there will require flexibility in planning and forecasting to identify and quickly respond to unpredictable swings in product demand, labor availability, and customer preferences.
Also needed will be integrated, centralized communications and collaboration technologies to help keep planning teams up to date on shifting workplace conditions, demand, logistics, and fulfillment. Efficient and effective communications can help instill a collaborative business culture that is positioned for future growth.
3. Inventory management will be critical
With so many intersecting and unpredictable variables, inventory management is never easy. But it's especially challenging for essential businesses that have been restocking inventory with in-demand items at a furious pace. Maintaining inventory discipline as we emerge from the pandemic will be critical to ensuring not just the availability of products, but also their profitability as the competition returns and provides consumers with more options at perhaps more attractive prices.
Many are challenged to accurately source and purchase essential products from upstream manufacturers. This can create a cascade of downstream problems such as longer lead times, shipping delays, and bottlenecks in stocking and fulfilling products. Yet many of these retailers are unable to communicate when they can meet customer demands. And others may have too much product inventory downstream, where they have been traditional home runs in the past.
Current seesaws in supply and demand demonstrate that industries need to manage the products languishing on shelves just as prudently as those that fly out of the store. Consider, as an example, sales of children's Easter apparel this spring. Seasonal clothing went unsold as most states banned public gatherings, and now retailers will need to ensure that the systems and processes are in place to manage returns. For many companies, this includes options like lowering prices on excess stock, reselling inventory overages to discount retailers, or selling inventory to liquidators.
To manage supply chain volatility, retailers may need to update systems and processes, and integrate components across platforms and business units. The linchpin will be analytics solutions that use artificial intelligence and machine learning to enable planners to make assumptions and model scenarios to help predict shifts in demand, stockouts, order cancellations, logistics, warehousing, and staffing. These analytic capabilities can allow planners to make timely, data-driven decisions – and rapidly pivot as conditions shift.
4. Agile planning for the next season and beyond
Forecast planning during a global pandemic is, not surprisingly, unpredictable and chaotic. And these market gyrations will likely persist as consumer companies and brands begin planning for the upcoming holiday season, which can comprise up to 40% of annual sales among nongrocery retailers. Holiday orders are typically locked in by June, and that means consumer companies are under pressure to determine demand and product selection at a time in which holiday sales are anything but certain.
Due to cancellations of nonessential orders and store closings, planners will have a significant period of statistical anomaly, impacting their ability to do what planners do – base next year's purchases off of last year's sales data and customer feedback. That will make the proper execution of designing, sourcing, and producing goods a challenge.
And the anomalies aren't limited to products that aren't selling amid the crisis. Take, for example, home hair-coloring products. After hair salons were shuttered, many consumers were left with no choice but to DIY. Accordingly, sales of these products soared 23% in early April over the year before, according to market research firm Nielsen (as cited by news sources). Planning for future sales of hair-care products will be challenging because this year's sales numbers will be anomalous and these consumers may or may not continue to use home hair-care products when convenience prevails.
Normalization of sales numbers is one way to better forecast demand for this type of product. To do so, planners will need tools that can identify anomalies in 2020 and remove them from previous periods to produce forecasts in line with "normal" market demands.
5. Workforce crunches in times of crisis
It comes as no surprise that booming sales of essential goods have strained workforces and resulted in staff shortages across functions and roles. Consequently, some of the largest retailers have embarked on a hiring spree.
In fact, as of late March, Walmart, Amazon, and CVS Health planned to hire a total of 500,000 new workers, according to the Wall Street Journal. To speed the hiring process, Walmart shortened the time it takes to hire store associates from two weeks to 24 hours, per one report. Many retailers are hiring temporary workers for positions that require little training, such as restocking shelves.
Other retailers are finding more creative ways to deal with workforce shortages. In March, for instance, Midwestern grocer Hy-Vee found its regional fulfillment centers could not handle increased sales volume, according to industry publication Grocery Dive, so it shut down four regional fulfillment centers and moved fulfillment to its retail stores.
Demand surges have encouraged businesses to form partnerships to fill empty positions. Some big retailers are working with companies in adjacent industries to help quickly hire workers. CVS, which planned in late March to add an additional 50,000 employees, aimed to fill many positions with furloughed workers of hospitality clients such as Marriott and Hilton. Similarly, grocery retailer Albertsons Companies said in a late March release that it had partnered with more than a dozen businesses – including restaurants, hotel chains, and event-management companies – to hire 30,000 employees.
No matter the retail sector, COVID-19 should spur companies to develop more inclusive business continuity planning that builds on lessons learned. Doing so will require that they rethink employee sourcing, streamline onboarding, and proactively create backup plans for crucial staff.
Businesses will also need to ensure that their inventory-management systems are integrated with demand planning and fulfillment operations. They should consider analytics and machine learning to track inventory, staffing, and logistics and to determine the right mix of employees, demand, and inventory.
Confidently face the future
We don't yet know how COVID-19 will transform the consumer landscape as a whole, but it seems likely that the changes will be profound and far-reaching. 
What we do know is that sellers and makers of essential products are acquiring new customers daily – and that they will need to sustain these gains in market share while planning for an uncertain future. Doing so may require that consumer companies diversify their supplier base and adjust supply chain partners and activities. Others may opt to build a more robust direct-to-consumer sales model. For all, efficient cash management will be critical. 
And that's what makes an integrated business planning strategy and supporting technology so critical. Organizations can leverage IBP solutions to unify people, processes, and technologies across functional silos, align data, drive collaboration, and improve the accuracy of reporting. These capabilities help financial planners more adeptly manage and respond to unpredictable swings in revenues, demand, promotions, seasonal sales, and customer preferences. 
Visit our IBP for Retail resource center or download our free report to learn how IBP can help retailers make timely, data-driven decisions that will empower them to pivot to a new, and perhaps very different, market reality.
Contact
Marisa Garcia, CPA, Partner, Advisory, Integrated Business Planning (IBP) Leader
646.601.7786
Stephen Wyss, CPA, Partner, Assurance, Consumer Industry Leader
646.625.5758
Subject matter expertise
Marisa Garcia

CPA, Partner, CohnReznick Advisory

Stephen Wyss

CPA, Partner - Consumer Industry Leader

Close

Contact

Let's start a conversation about your company's strategic goals and vision for the future.

Please fill all required fields*

Please verify your information and check to see if all require fields have been filled in.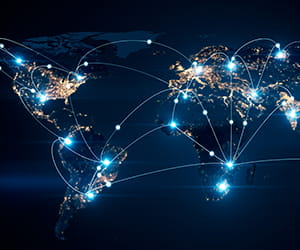 Coronavirus Resource Center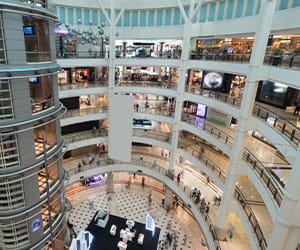 Integrated Business Planning for Retail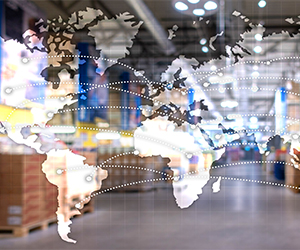 How to Lead Your Brand Through & Past a Crisis Like COVID-19
Receive CohnReznick insights and event invitations on topics relevant to your business and role.
Subscribe
This has been prepared for information purposes and general guidance only and does not constitute legal or professional advice. You should not act upon the information contained in this publication without obtaining specific professional advice. No representation or warranty (express or implied) is made as to the accuracy or completeness of the information contained in this publication, and CohnReznick LLP, its partners, employees and agents accept no liability, and disclaim all responsibility, for the consequences of you or anyone else acting, or refraining to act, in reliance on the information contained in this publication or for any decision based on it.