The Financial Accounting Standards Board (FASB) voted to tentatively stagger effective dates for major accounting standards and to defer new standards on lease accounting (Topic 842) and credit losses (Topic 326). In addition, FASB voted to defer amendments to accounting for derivatives and hedging (Topic 815) for certain reporting entities. Accordingly, the effective date of the new lease accounting standard has tentatively been deferred to periods beginning after Dec. 15, 2020 for all entities other than:
Public business entities

Not-for-profit entities that have issued, or are conduit bond obligors for, securities that are traded, listed, or quoted on an exchange or an over-the-counter market

Employee benefit plans that file financial statements with the U.S. Securities and Exchange Commission.
Therefore, the new lease accounting standard is tentatively effective for reporting entities with calendar year ends, other than those included in the list above, beginning on Jan. 1, 2021.
FASB plans to issue a proposed Accounting Standards Update (ASU), which is expected to have a 30-day comment period, covering these decisions during the third quarter of 2019.
"Over the last 12, months we've received calls from many clients as they have been overwhelmed by the resources, technology, and time needed to implement the lease accounting standard," noted Swami Venkat, a partner in CohnReznick's Advisory Group.
"The misconception has been that the lease accounting standard would be easier to implement than previous large, significant standards, but the reality is much different," said Robert Hilbert, Managing Partner of CohnReznick's National Assurance Practice.
The Jan. 1, 2019 effective date within ASC 842 for calendar-year-end public business entities, certain employee benefit plans, and not-for-profit conduit bond obligors would remain unchanged.
For more information, read about the lease accounting standard.
Subject matter expertise
Robert Hilbert

CPA, Managing Partner - Assurance

Swami Venkat

CPA, CISA, CFE, ACA, Partner, CFO Advisory Leader

Close

Contact

Let's start a conversation about your company's strategic goals and vision for the future.

Please fill all required fields*

Please verify your information and check to see if all require fields have been filled in.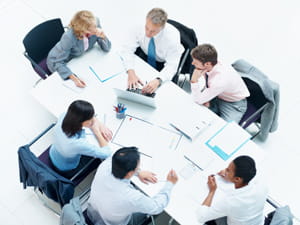 Lease Accounting Resource Center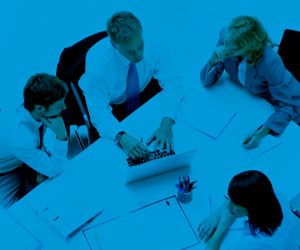 On-Demand Webinar: The Leasing Standard Taking Action and Challenges to Consider
Receive CohnReznick insights and event invitations on topics relevant to your business and role.
Subscribe
This has been prepared for information purposes and general guidance only and does not constitute legal or professional advice. You should not act upon the information contained in this publication without obtaining specific professional advice. No representation or warranty (express or implied) is made as to the accuracy or completeness of the information contained in this publication, and CohnReznick LLP, its partners, employees and agents accept no liability, and disclaim all responsibility, for the consequences of you or anyone else acting, or refraining to act, in reliance on the information contained in this publication or for any decision based on it.