For much of the past two years, we have been seeing ESG factors – environmental, social, and governance – more frequently and regularly influencing fundraising, investing, and reporting across the alternative investment fund industry. As consumers, employees, shareholders, and other key stakeholders increasingly call on businesses to drive positive change in both the business community and society as a whole, ESG is critical to value creation, competitive differentiation, brand loyalty, and employee retention – and, it should go without saying that it's just the right thing to do.
An underdeveloped (or, worse, nonexistent) ESG strategy is not an option today, as investors move full steam ahead in requiring that ESG policies and foundations be put into place. Almost every investment firm we speak with is at the very least developing an understanding of the appropriate ESG strategy for their firm: what investments they will and will not consider, how they will structure boards, and what they will require from their investments in terms of performance against ESG criteria, as well as reporting.
Industry players have been working to develop stronger ESG policies and standards. The SEC, for example, recently released a pair of proposals aimed toward putting together templates of reporting for alternative investment funds – one regarding Documentation of Registered Investment Adviser Compliance Reviews, and another on The Enhancement and Standardization of Climate-Related Disclosures for Investors. These will likely add slightly to this momentum.
But regardless of what regulations come through, the key message for everyone right now is that ESG needs to be addressed by all funds, as more and more investors require it. It is abundantly clear that ESG is the right move now, and that companies should not wait for regulatory requirements to advance their ESG priorities.
Companies should take the time now to understand the ESG needs specific to their industry, employees, and investors, so they can develop the ESG policies, framework, and data and reporting that best support them.
What to do now
We believe that the push toward stronger ESG policies and standards within the U.S. will (and should) continue, and it may be driven not by regulations, but by the industry and investor participants themselves, who in turn are driven by both consumer and individual investor demands.
When you raise your next fund, your limited partners or potential limited partners are going to be asking questions about ESG. The goal with these stakeholders should be to create more of a relationship than a transaction. And that means that ESG should be a discussion, and funds should be prepared and have the framework and foundation built out to have that discussion. Be prepared to say, "Here's what our approach has been. Here's the data we look at. How do we satisfy what your requirements are?" Decide together what should be reported.
Three helpful resources for driving the discussions that will drive your policies are the Principles for Responsible Investment and the Institutional Limited Partners Association's (ILPA) ESG Assessment Framework and DDQ 2.0. Based on those resources and our experience, some initial questions could be:
What are our firm and our stakeholders' top priorities to support around environmental, social, and governance factors?
How do we drive and monitor these priorities within our firm and with each of our investments?
How do we track, report on, and communicate ESG-related information to our various stakeholders? What metrics should we use – both at the fund and the investment level?
There will of course be less flexibility if you're planning to receive investments from something like a large public pension fund that will come with its own pre-established requirements. And anything in the EU will be a totally different story.
But for the most part, across the alternative investments industry, there are conversations happening around how to create a reporting structure that's going to satisfy the needs of both investors and the firm, without presenting an undue burden. Because at the end of the day, funds should be focusing on finding investment opportunities and driving return. We don't want to flip the switch where there's so much time spent providing information about board structure and ESG activity across the portfolio that funds are dropping the ball on finding new investment opportunities, or letting things slip within existing portfolio companies. There's a balancing act here that needs to happen.
While the industry works toward setting its ESG standards, the best thing you can do is take a look at your business and what types of companies you're invested in; understand what your investors are requiring of you; decide how you want the market to see you; and build a foundation based on that.
Subject matter expertise
Jeremy Swan

Managing Principal - Financial Sponsors & Financial Services Industry

Close

Contact

Let's start a conversation about your company's strategic goals and vision for the future.

Please fill all required fields*

Please verify your information and check to see if all require fields have been filled in.

Lead with ESG (Environmental, Social, Governance)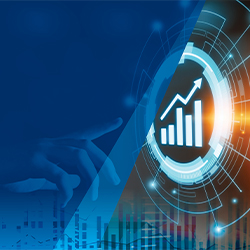 Emerging Managers Resource Guide
Receive CohnReznick insights and event invitations on topics relevant to your business and role.
Subscribe
This has been prepared for information purposes and general guidance only and does not constitute legal or professional advice. You should not act upon the information contained in this publication without obtaining specific professional advice. No representation or warranty (express or implied) is made as to the accuracy or completeness of the information contained in this publication, and CohnReznick LLP, its partners, employees and agents accept no liability, and disclaim all responsibility, for the consequences of you or anyone else acting, or refraining to act, in reliance on the information contained in this publication or for any decision based on it.