This article was first published by the Sustainable Cannabis Coalition (SCC).
Out of the many societal and business trends accelerated by the COVID-19 pandemic, the one that gives me the greatest hope for the cannabis industry is the growing ESG movement.
Increasingly, stakeholders in businesses of all types and sizes are recognizing that the way to create long-term value is to view those businesses through the lens of environmental, social, and corporate governance issues.
Cannabis operators are no exception, from large MSOs to single-unit dispensaries. And it strikes me that the cannabis industry is grappling with these weighty issues at a particularly early stage in its lifecycle – a fact worth celebrating.
We know that we have flaws in the system – from inherent social injustices to the tremendous greenhouse gas emissions currently required to power indoor growhouses – but we're actively working to rectify them. Take as just one example the groundbreaking study by researchers at Dartmouth College, sponsored by the Sustainable Cannabis Coalition (SCC) and supported by the Rocky Mountain Institute, that lays out a path to make cannabis cultivation radically more energy-efficient.
Last month, I attended my fifth MJBizCon, where I sat on a panel of leading voices in the cannabis industry to talk about the state of ESG, and the importance of company ESG policies to thriving in today's market. It was a fantastic conversation that explored a number of important themes, such as:
Every organization needs to have – and operate according to – a values-based system, and there must be buy-in from leadership, ideally including the CEO.

Baselining is a great way to kick off the ESG measurement process, and KPIs that come with a tie to compensation are a powerful tool for motivating progress.

Consider materiality in the ESG assessment process: Know which topics and metrics are especially important to various stakeholders and their decision-making, from shareholders to employees to customers, and evaluate and report accordingly.

If there is not a collective moral imperative around ESG – which there should be – lean on the financial bottom line for motivation. ESG influences employee attraction, retention, and productivity, which all have financial outcomes.

ESG can also be an antidote to the silos that tend to build up over time, leading to frustrating organizational inertia. Collaboration and shared goals make for less friction and fewer silos – which can also carry a financial benefit.
I would call the conversation a resounding success: We did not get to all of the questions at the end, and attendees stayed in the room talking to the speakers until the next panel started. But even if that had not been the case, I think even just the fact that this topic was on the docket of such a prominent, influential industry trade show shows how far we've come in such a short time; this growing focus on, discussion of, and research dollars being invested in ESG is yet another sign that cannabis is maturing into a mainstream consumer products industry.
Becoming mainstream does not make progress along the ESG front any easier, but it does make it more important. While there seems to be a general appreciation throughout the industry for why ESG is important, like many other business concepts, it can still be interpreted a number of different ways.
As you progress down the path of your own ESG journey, don't make the mistake of being too myopic in your view. Each of those individual letters represents a vast field of specific issues and concerns, and it's no longer enough to just check a few boxes in each category and move on. As cannabis markets mature, operators will need to work harder for each new percentage of market share. When it comes to ESG, this means taking a stand on the issues that are crucial to your stakeholders, and putting those principles at the heart of your organization.
It is important to think creatively about what each individual letter stands for, but also how those ideals will work in concert to mitigate risk and enhance value. ESG needs to be prioritized within the organization so there is clear buy-in and contribution from top to bottom, and organized to be effective at bringing the relevant data from an operational, financial, and human capital perspective to maximize the impact of decision-making.
Here's my view: ESG is how we expand the market.
Increasingly, stakeholders expect the companies they work for, buy from, and invest in to take a long-term view. That's not easy in this industry, with its state-by-state licensing, ever-uncertain regulatory future, and capital-raising challenges; it can be tempting to focus only on the issues that are right on the surface. But addressing inherently long-term environmental, social, and governance concerns is the antidote to the kind of short-term, shareholder-value-maximizing mentality that once permeated corporate America.
Flying the ESG flag may put you squarely in the crosshairs of cultural and political divides, and you must be prepared to face these headwinds. But do not be deterred by the naysayers. The reward will be a more resilient and sustainable organization that is prepared to ride the highs and the lows of this unique industry.
Larry Fink, the trailblazing CEO of investment firm BlackRock who famously stated that "climate risk is investment risk," makes clear in his 2022 letter to CEOs that stakeholders capitalism is, at the end of the day, capitalism. "Make no mistake, the fair pursuit of profit is still what animates markets; and long-term profitability is the measure by which markets will ultimately determine your company's success."
ESG is how we take the long view.
Subject matter expertise
Ira Weinstein

Managing Principal – Real Estate, Cannabis Industries

Close

Contact

Let's start a conversation about your company's strategic goals and vision for the future.

Please fill all required fields*

Please verify your information and check to see if all require fields have been filled in.

Lead with ESG (Environmental, Social, Governance)

CannaQuarterly Q4: ESG, Year in Review, Tax, and more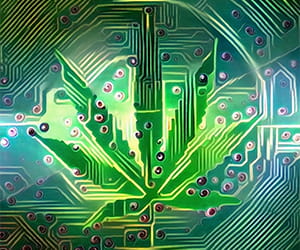 Perspectives on Growth: Cannabis Video Series
Receive CohnReznick insights and event invitations on topics relevant to your business and role.
Subscribe
Any advice contained in this communication, including attachments and enclosures, is not intended as a thorough, in-depth analysis of specific issues. Nor is it sufficient to avoid tax-related penalties. This has been prepared for information purposes and general guidance only and does not constitute legal or professional advice. You should not act upon the information contained in this publication without obtaining specific professional advice specific to, among other things, your individual facts, circumstances and jurisdiction. No representation or warranty (express or implied) is made as to the accuracy or completeness of the information contained in this publication, and CohnReznick LLP, its partners, employees and agents accept no liability, and disclaim all responsibility, for the consequences of you or anyone else acting, or refraining to act, in reliance on the information contained in this publication or for any decision based on it.