Ignite the power of your ERP investment
Optimize your ERP technology with CohnReznick's implementation and post-implementation services. Through a combination of deep expertise in ERP technology and construction industry services, our specialists can help you fully leverage your investment across your organization and achieve a faster ROI.
Improve visibility of project performance
Labor shortages, capacity issues, and a need to create efficiencies in project delivery present contractors with an ever-increasing need to embrace supportive technologies for their businesses. Yet, contractors have been slow to adopt new technologies or find a product optimized specifically for the construction industry.
An effective ERP system can help you improve visibility of project performance and streamline processes and workflow across your organization. 
Strengthen the foundation for your ERP investment
Through a collaborative effort, our construction specialists can help you build a strong foundation for your ERP technology for improved project management, visualization, reporting and planning, collaboration, and tracking.
We provide services to optimize use of your ERP platform through system configurations, modifications, or business process review and change.
ERP Post-implementation services
CohnReznick's construction specialists can help you optimize your ERP technology to improve communication throughout your company and maximize the efficiencies of your workforce, regardless of size, and without the need for additional employees. Our post-implementation services can help you:
Improve visibility for back-office management
Implement an automated, user-defined WIP tracking system
Create an auditable project management process and unleash the power of automatic notifications
Save time and money by eliminating the back and forth that occurs with other ERP implementation providers
Prepare for future changes such as the new revenue recognition guidelines
Create a foundation to accommodate future needs, such as the new revenue recognition and leasing guidelines
Identify mistakes, potential fraud, and alleviate redundancies that help project managers stay focused on the job
Helping maximize your investments in technology as an extension of your team, our team provides business analyst services and systems support for your tech applications. We can fill multiple roles within your organization by helping improve business processes, report writing, and systems support. Our team members interact directly with business stakeholders, subject matter experts, and users to understand their challenges and needs. Through this unique insight, coupled with our in-depth knowledge of effective business operations for contractors, we can help execute on a vast range of technical solutions.
Deep experience in construction
Work with ERP implementation specialists who bring decades of construction-industry experience to implementation and post-implementation engagements.
CohnReznick has over 100 years of experience in the construction industry and a team of specialists with more than 20 years of experience using and optimizing ERP solutions. We have technical expertise in Crystal Reports, SQL, and programming insight to help contractors create custom solutions from start to finish.
Rely on a leading accounting and consulting firm that understands processes and controls around information.
Subject matter expertise
Close

Contact

Let's start a conversation about your company's strategic goals and vision for the future.

Please fill all required fields*

Please verify your information and check to see if all require fields have been filled in.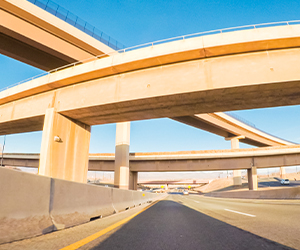 9  Checkpoints to ERP Implementation Success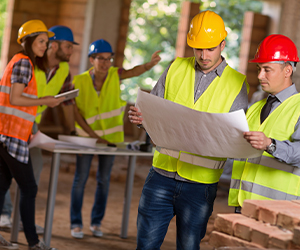 Can Construction Conquer its Fear of Digital Change?
Receive CohnReznick insights and event invitations on topics relevant to your business and role.
Subscribe