How digital helps private equity firms realize value throughout the investment lifecycle

Client snapshot
Private equity parent looking to grow its $1 billion acquisition.
Challenge
Already one-third of the way through a five-year hold period, a portfolio company management team and its PE owners were pursuing an aggressive acquisition strategy. But an aging, sprawling, difficult-to-maintain technology footprint was dragging down operating efficiency, obscuring data needed to make crucial decisions, and slowing integration of acquisitions.
To achieve their growth goals, the portfolio company and its PE owner would need a comprehensive digital strategy focused on transforming its business technology capabilities towards a digital-first differentiator. This approach was aimed to help guide current and future investments in people, process, and technology, enabling them to scale the acquired businesses and increase the ultimate value of the platform.
Solution
The PE parent engaged CohnReznick in a multiphase strategy to discover, create, and maximize value throughout the investment lifecycle.
Phase 1
Working with the operating team and the fund, CohnReznick helped to establish the company's near-term goals and long-term versions. Armed with that information, the CohnReznick team conducted a current-state operating model, in-depth IT assessment, and a high-level talent assessment. The outcome of this assessment was a high-level operating model, IT-capabilities roadmap, and a talent gaps assessment.
Phase 2
Growth solely for growth's sake was not the end goal. Instead, the operating team and its PE parent sought add-on acquisitions that would provide strategic, operational, and technology advantages to enhance the value of the platform. With that goal in mind, CohnReznick conducted IT and digital due diligence for three targets to identify which had the most optimal technology set on which to platform – the aim was to find the right target with the right technology and team. This approach was estimated to provide a savings of 18-22 months of value creation by platforming onto an existing companies' solution as opposed to starting from the ground up with periodic software implementations.
Phase 3
Working with management, CohnReznick developed a comprehensive three-year roadmap that included initiatives designed to modernize and simplify the technology infrastructure, redesign operational processes, and restructure the IT organization all to support top-line growth initiatives while also having significant impacts on an inefficient operations core.
Phase 4
In collaboration with the platform company's new management team and corporate development leader, CohnReznick will manage execution of the technology initiatives across multiple horizons, building from foundational enhancements to core enterprise technology and cost management efforts to predictive data and IT-based revenue generation.
Impact
Shifting costs away from hardware, internal personnel, and maintenance, and redirecting them to cloud services, hosting, ERP licensing, and managed IT services. Our plan reduces operating expenses as a percentage of revenue by over 1%.
Ongoing
The PE parent is working with CohnReznick to perform comprehensive IT and digital due diligence for all acquisitions.
Even better, as a result of enhanced operating performance and successful integration of add-on acquisitions, the platform company is on track to double in value by the end of the PE parent's hold period.
7 areas of digital diligence in private equity deals
Digital diligence is now taking center stage in many PE firms' acquisition strategies. Here are seven key areas of digital diligence that can help you identify risks and uncover opportunities.
Subject matter expertise
Reed Dailey

Client Relationship Executive

Close

Contact

Let's start a conversation about your company's strategic goals and vision for the future.

Please fill all required fields*

Please verify your information and check to see if all require fields have been filled in.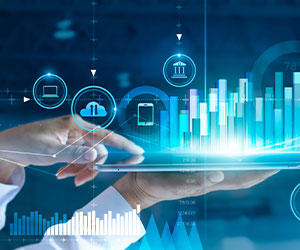 7 Areas of Digital Diligence in Private Equity Deals
Receive CohnReznick insights and event invitations on topics relevant to your business and role.
Subscribe
This has been prepared for information purposes and general guidance only and does not constitute legal or professional advice. You should not act upon the information contained in this publication without obtaining specific professional advice. No representation or warranty (express or implied) is made as to the accuracy or completeness of the information contained in this publication, and CohnReznick LLP, its partners, employees and agents accept no liability, and disclaim all responsibility, for the consequences of you or anyone else acting, or refraining to act, in reliance on the information contained in this publication or for any decision based on it.