Despite Tariffs and Labor Shortage, Construction Professionals Still Optimistic for 2019
Across the U.S., the cost of construction is on the rise. The price of materials has risen at an average of 5.8% over the last year, and that number is expected to increase with new tariffs imposed on steel, aluminum, and lumber. These price hikes come as the construction industry struggles to attract and retain a strong labor force.
Despite these difficulties, construction professionals remain optimistic about the sector's future. Overcoming new challenges will require more collaboration and flexibility on the part of owners, developers, and contractors, but many believe these changes will motivate members of the construction industry to reach strategic solutions.
One of the most pressing challenges is the impact unforeseen tariffs have on contract clauses. Many contracts do not account for unprecedented future events. A contract that was written five years ago for a property being built today might not include language about the impact of foreign tariffs on a project's delivery timeline. Owners need to work with contractors and subcontractors to amend these contracts and make adjustments that align with today's construction challenges.
"More owners are trying to work with contractors to address these issues," CohnReznick Construction Industry Partner Jack Callahan said. "Owners are beginning to realize that if they hold contractors' feet to the fire, and the contractors can't deliver, it's going to cause project delays, problems and ultimately contract failure, which doesn't help anyone."
Callahan, who heads CohnReznick's construction practice, leads a team of auditors, tax professionals, and consultants. He has seen firsthand how members of the construction industry are responding to increased pricing.
He has also seen construction firms struggle to recruit a younger workforce. It is something that has become a greater concern for the industry as baby boomers start to retire.
"When I grew up, my father's friends were tradesmen, plumbers, electricians and carpenters, but once my generation got educated, our parents wanted us to be professionals," Callahan said. "When I look at the people who are my son's and daughter's age, fewer of their friends are going into the trades. How can we make a young person coming out of school realize there is a tremendous opportunity for them in these trades?"
Contractors have begun work on a number of initiatives geared toward attracting a younger and more diverse workforce, including visiting high schools and educating students about potential career options.
Construction firms have also begun to offer internships and apprenticeships to expose young people to the industry. The Home Builders Institute, for instance, helps connect students with construction jobs and vocational programs.
"It is becoming a trend now for people to say, I'm not made out for college, I'm made out for trade, and I can raise my family well, live a good lifestyle and not sit behind a desk all day," Callahan said.
There is also a growing population of young women entering the construction industry. Organizations like the National Association of Women in Construction host events and provide educational resources to women interested in pursuing a career in construction.
"We're seeing more women rise to the ranks of C-suite executives and project managers," Callahan said. "There is more acceptance than there used to be, and more women are moving up in the ranks based on their own merit."
There is still plenty of work to be done, but by acknowledging the challenges facing their industry, construction firms and contractors are ending the year on a high note.
This feature was produced in collaboration between Bisnow Branded Content and CohnReznick. Bisnow news staff was not involved in the production of this content.
Subject matter expertise
Jack Callahan

CPA, Partner - Construction Industry Leader

Close

Contact

Let's start a conversation about your company's strategic goals and vision for the future.

Please fill all required fields*

Please verify your information and check to see if all require fields have been filled in.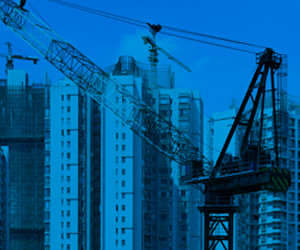 On-Demand Webinar: Action Plan - Revenue Recognition for Contractors
This has been prepared for information purposes and general guidance only and does not constitute legal or professional advice. You should not act upon the information contained in this publication without obtaining specific professional advice. No representation or warranty (express or implied) is made as to the accuracy or completeness of the information contained in this publication, and CohnReznick LLP, its partners, employees and agents accept no liability, and disclaim all responsibility, for the consequences of you or anyone else acting, or refraining to act, in reliance on the information contained in this publication or for any decision based on it.
Receive CohnReznick insights and event invitations on topics relevant to your business and role.
Subscribe