PE firms: Deliver positive impact and create value with ESG

What's your ESG strategy?
More and more, private equity firms are being asked this question. They're also asking that same question to leaders of their portfolio companies and to management teams of potential acquisitions. An ESG (environmental, social, and governance) strategy is quickly moving from being "nice to have" to a "must-have," even without the due diligence and reporting requirements that may one day become mandatory. This has to do with something critically important to investors: creating value.
PE firms that can incorporate ESG throughout their organizations, use it as an investment filter when sourcing acquisitions, and leverage it when managing those acquisitions post-close can deliver positive impact that creates value.
So, how can this be done? The simple answer is that an ESG strategy helps address the needs and concerns of key PE stakeholders – notably investors, employees, and portfolio company management. Each of these stakeholder groups has mounting expectations that the companies they do business with share in their concerns for the environment, social issues, and corporate transparency.
A PE firm with a well-defined, clearly articulated ESG strategy will differentiate itself in the marketplace, driving value throughout the PE ecosystem in areas such as:
Capital raising. An ESG strategy will help align the PE firm with investors that have ESG-related interests. When the PE firm uses ESG as a lens for itself and for the businesses it will invest in, capital raising can become easier. Potential investors need to be assured that a fund will not invest in companies with shoddy environmental records or significant diversity issues. An ESG strategy creates value by minimizing risk, increasing the fund's ability to raise capital by attracting a broader group of institutional investors, such as pension funds, with well-defined ESG goals.
Reputation management. Let's face it, the PE industry struggles with its public perception. As such, prospective acquisition targets may seek alternative capital sources when growing their business. A comprehensive ESG strategy can help a PE firm significantly improve its reputation for corporate responsibility. This can position the firm in a more favorable light to management teams, ultimately helping it attract prospective acquisition targets.
Fund management. A PE fund is most successful when the interests of all parties – both internal and external – are well-aligned. An ESG strategy can be a tool for that alignment. When the fund's employees, investors, vendors, and others are confident that the fund is operating according to principles, policies, and procedures that align with their environmental and social concerns, they will be much more likely to support the fund's goals and operational success.
Recruiting and retaining talent. For most industries, competition for top talent has never been fiercer. Private equity is no exception. An ESG strategy can help increase the value perception of the PE firm among a coveted talent pool that is increasingly weighing a company's social and environmental consciousness in their employment decisions.
To get started on their ESG journey, PE firms should assess their current environmental, social, and governance capabilities so as to develop an actionable and flexible guide for moving forward. This will empower them with a clear understanding of how to execute to achieve desired ESG goals and objectives and deliver necessary outputs (including increased value) to all stakeholders.
Subject matter expertise
Claudine Cohen

Managing Principal, Value360 Practice

Close

Contact

Let's start a conversation about your company's strategic goals and vision for the future.

Please fill all required fields*

Please verify your information and check to see if all require fields have been filled in.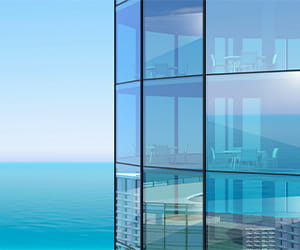 Creating Value by Building Trust
Receive CohnReznick insights and event invitations on topics relevant to your business and role.
Subscribe
This has been prepared for information purposes and general guidance only and does not constitute legal or professional advice. You should not act upon the information contained in this publication without obtaining specific professional advice. No representation or warranty (express or implied) is made as to the accuracy or completeness of the information contained in this publication, and CohnReznick LLP, its partners, employees and agents accept no liability, and disclaim all responsibility, for the consequences of you or anyone else acting, or refraining to act, in reliance on the information contained in this publication or for any decision based on it.