Connect manufacturing planning and forecasting systems with IBP

For a manufacturing business to collaborate smoothly and forecast accurately, it's not enough for its teams and technologies to all be on top of their own functions. All business planning and solutions must be compatible, aligned, and integrated on a single platform with finance.
This seamlessness requires connectivity: a tight integration of forecasting systems, processes, and data across all relevant teams and functions.
That's where an integrated business planning (IBP) strategy comes in. IBP unifies people, processes, and technologies across corporate functions. It aligns financial and nonfinancial data, encourages collaboration, links planning processes, drives communication, and helps ensure accurate reporting.
To find out how IBP can help your business address connectivity challenges and thrive in a volatile market, read on.
Production and operations systems aren't connected to finance
Q: Over the years, my company has deployed business solutions for demand, production, materials, labor, and machine-usage planning. But they don't work with one another, nor are they integrated with finance solutions. As a result, teams cannot share information and planning results with finance, and our projections are often inaccurate. How can we integrate operational systems with finance?
A: Unintegrated operations and finance data is a huge technology hurdle for resource-strapped manufacturers. An IBP strategy with supporting technology provides a single platform on which multiple solutions and data can be integrated with finance. Doing so increases engagement of finance and the CFO in a collaborative planning process and helps calibrate a consolidated financial plan. This tight integration can enable finance to align metrics for operations and production with the company's overall financial strategy.
Long-term impact: Consolidated systems and data give finance a detailed understanding of operational performance, as well as an up-to-date knowledge of business issues across functions and the supply chain. This allows finance to act as a true business partner to other functions and ultimately oversee forecasts that help anticipate and respond to shifting market conditions.
Disconnected demand and production planning
Q: My company's production planners need to understand demand projections in order to produce the right quantity of units at the right time. But we have trouble accurately projecting production needs, which causes missed delivery times and high overtime costs. How can we better connect demand and production?
A: IBP solutions integrate demand and production planning using real-time data aggregated from across the enterprise. This allows planners to use SKU-level information from previous periods for analysis and demand forecasts, and to adjust these projections for more accurate assumptions. If demand changes, the production forecast can be updated automatically. More than that, IBP allows manufacturers to more granularly track fulfillment variance by SKU, channel, and customer.
Long-term impact: Integration of demand and production with SKU-level data tightly aligns financial and operational forecasting. Ultimately, this can lower inventory levels, reduce operational costs, improve on-time delivery, and boost revenues
Take action
To improve collaboration and forecasting accuracy, ensure that all manufacturing business and planning solutions are integrated on a single platform with finance. The first step will be to get input and buy-in from stakeholders across functions to ensure that technology assets and processes are compatible and aligned.
Get more insights on integrated business planning for manufacturing
In addition to improving connectivity, IBP can help you tackle visibility challenges, boost your planning and forecasting agility, and enhance your processes and performance. Register and download our full report to learn how.
Subject matter expertise
Marisa Garcia

CPA, Partner, CohnReznick Advisory

Henrietta Fuchs

CPA, Partner, Manufacturing and Distribution Industry – Co-Leader

Close

Contact

Let's start a conversation about your company's strategic goals and vision for the future.

Please fill all required fields*

Please verify your information and check to see if all require fields have been filled in.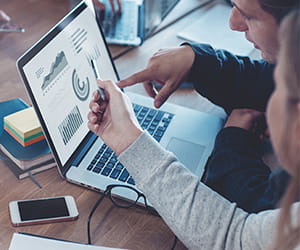 Integrated Business Planning
Related services
Our solutions are tailored to each client's strategic business drivers, technologies, corporate structure, and culture.
Receive CohnReznick insights and event invitations on topics relevant to your business and role.
Subscribe
This has been prepared for information purposes and general guidance only and does not constitute legal or professional advice. You should not act upon the information contained in this publication without obtaining specific professional advice. No representation or warranty (express or implied) is made as to the accuracy or completeness of the information contained in this publication, and CohnReznick LLP, its partners, employees and agents accept no liability, and disclaim all responsibility, for the consequences of you or anyone else acting, or refraining to act, in reliance on the information contained in this publication or for any decision based on it.