When it comes to commercial items, is there a light to accessibility? The U.S. Federal Government continues to struggle with finding its footing. However, many remain hopeful that, in the near future, we will realize greater accessibility to this cherished designation. Although a contracting officer is required to determine whether a commercial item is being offered at a fair and reasonable price, the focus of this blog is to determine whether contractors offering a commercial item, under the Federal Acquisition Regulation (FAR), are exempt from providing certified cost or pricing data.
Over the past several decades, the Government has sought ways to remove barriers to acquiring readily available technologies that appear just out of reach, or at least significantly difficult to procure in a timely manner. Both the Government and suppliers echo frustrated sentiments with the difficulties of procuring advanced, innovative products from leading providers of technology.
1
Many providers of commercially available products want to avoid the bureaucratic, administratively expensive process of selling to the Federal Government, i.e. commercial business must grapple with numerous contract clauses.
For example, leading technology developers of sensors or artificial intelligence believe the risk of compliance is too high versus the reward. The cherished seal
2
of "Commercial item," as defined under FAR 2.101, leaves a laundry list of go and no-go decisions that is cumbersome to navigate. In fact, Congress created the 809 Panel
3
under the 2016 NDAA to look at this very issue, which followed a prior Panel created in 1991,
4
to address these very same challenges with acquiring innovative products. Until more is done to bring the procurement process in line with traditional commercial practices, the Government will struggle to procure highly coveted, readily available commercial products.
In the meantime, to assist companies in navigating the nuances of the regulations, our team of professionals looked at the FAR 2.101 definition
5
and began separating out these distinct characteristics. We broke down the criteria into an easy-to-use decision flowchart to assist contractors in qualifying a commercial item. When an item is determined to be commercial, companies are not required to certify to either cost or pricing data, but may be required to provide "data other than certified pricing information"
6
to substantiate the fairness of the price. Click here to access the flowchart.
To briefly explain "of a type" on the commercial services page, this is meant to provide contracting officers wider authority in making a commercial service determination. As per the January 2018 Department of Defense Guidebook for Acquiring Commercial Items, "The definition is applied when ascertaining whether items sold or offered for sale to the general public are present in the marketplace, and are similar [emphasis added] to those offered to fulfill the Government requirement."
We recognize with the recent NDAA, the 2018 Congress instructs DOD to accept prior commercial item determinations that were acquired applying FAR Part 12 acquisition procedures, unless a senior procurement executive determines it is no longer appropriate. We fully support these moves to simplify and clarify confusing language; however, we believe there remains much more to be done in simplifying and streamlining the acquisition of technologies offered in the commercial market, while still protecting our security interest.
For more information about how to determine if your commercial item or service is exempt from the certified cost or pricing data requirement, please contact our government contracting professional listed below.
Chase Clark, CPA
Manager, Government Contracting Industry Practice
CohnReznick
858-926-3813
Chase.Clark@CohnReznick.com
1 Trowel, Larry. Defense News, Congress Can Simplify Commercial Buying and Increase Government Innovation, July 2017
2 There is no official "seal" or "designation" to commercial item exemption or what is known as a contracting officer's determination letter. We took liberty to characterize this commercial item determination as a seal of approval by the contracting officer.
3 FY 2016 National Defense Authorization Act (NDAA), 25 Nov 2015, Section 809,
4 FY 1991 NDAA, Section 800 Panel sought was to streamlining commercial procurement laws, which led to the Federal Acquisition Streamlining Act of 1994 (FASA)
5 FAR 2.101 Definition (26 Oct 2018). The definition contains 559 plus associated bullets.
6 FAR 2.101 Definition (26 Oct 2018); 15.403-1
Subject matter expertise
Kristen Soles

CPA, Partner - Managing Partner, Advisory - Global Consulting Solutions and Government Contracting Industry Leader

Close

Contact

Let's start a conversation about your company's strategic goals and vision for the future.

Please fill all required fields*

Please verify your information and check to see if all require fields have been filled in.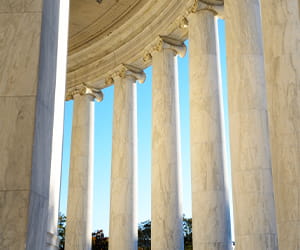 2019 GAUGE Report: Industry Roadmap of Benchmarks & Trends for GovCon
Receive CohnReznick insights and event invitations on topics relevant to your business and role.
Subscribe
This has been prepared for information purposes and general guidance only and does not constitute legal or professional advice. You should not act upon the information contained in this publication without obtaining specific professional advice. No representation or warranty (express or implied) is made as to the accuracy or completeness of the information contained in this publication, and CohnReznick LLP, its partners, employees and agents accept no liability, and disclaim all responsibility, for the consequences of you or anyone else acting, or refraining to act, in reliance on the information contained in this publication or for any decision based on it.