To our valued clients and colleagues:
We truly hope that you and your families are healthy and safe. Our neighbors around the world who have been affected by this pandemic are in our hearts and minds every day. As the situation changes, we too are changing our behaviors and work environments, and are following the recommendations of the U.S. Centers for Disease Control and Prevention (CDC), state and local officials, and friends in the industry. The continued health and safety of our team members and their families is vital to us.
Our commitment
Providing world-class client service is always critically important to us, especially this time of year. Now, in the face of a complex health crisis and resulting economic challenges, we want to reiterate our commitment to meeting your expectations and helping your organization through this challenging time.
Business continuity
We have asked many of our team members to begin working from home and to conduct only essential domestic travel or face-to-face meetings as the spread of the virus intensifies. Those who require time in our offices are taking extra precautions as recommended by the CDC. We have been preparing for this step as part of our business continuity plan, and because our employees have had the ability to work remotely for many years, they are experienced with our remote-work technologies and virtual collaboration. Importantly, we also have the technology and protocols in place to ensure that your information remains safe and secure across devices and workplaces, and we are respectful of and sensitive to our clients' adapting to new work environments as well.
As we increase the remote work environment, we are teaming in different ways and proving that our people are resilient, creative, and collaborative – and, most of all, care about our clients and each other.
How we can help 
We are sensitive to your needs and the consequences of this unprecedented pandemic. We understand that you will be impacted in many ways in the near term and perhaps for a prolonged period. Our team is committed to helping you with these challenges. We have created a CohnReznick Coronavirus Resource Center on our website that we hope will be a help to our clients and friends. As economic conditions change day by day and we closely monitor all federal and state agencies, information is being added almost daily.
We know that by working together we can help minimize the impact of this crisis, and we must all do our part to look out for those whose health, safety, and economic welfare are most at risk. Please take care of yourselves and each other. We deeply care about the CohnReznick Community, and that includes each of you.
Thank you for your continued trust and support.
David A Kessler, CPA
Chief Executive Officer
Subject matter expertise
David Kessler

CPA, Partner, Chief Executive Officer

Close

Contact

Let's start a conversation about your company's strategic goals and vision for the future.

Please fill all required fields*

Please verify your information and check to see if all require fields have been filled in.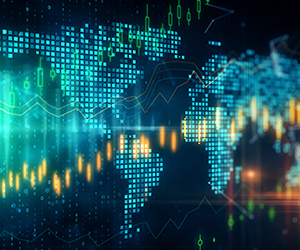 On-Demand Webinar: Mitigating Coronavirus Disruption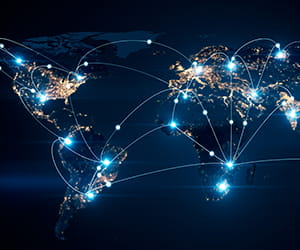 Coronavirus Resource Center
Receive CohnReznick insights and event invitations on topics relevant to your business and role.
Subscribe