CohnReznick wins Turnaround Atlas Awards Out-of-Court Restructuring of the Year

New York, NY – February 22, 2021 – CohnReznick LLP, one of the leading advisory, assurance, and tax firms in the United States, today announced that it received a second major industry award for its restructuring work for Allentown, Pennsylvania-based Coordinated Health.
The 12th Annual Turnaround Atlas Awards recently recognized CohnReznick with its Out-of-Court Restructuring of the Year Award (mid-markets). The independently governed awards distinguish excellence in various categories of transactions, outstanding firms, top U.S professionals, and other leaders. CohnReznick previously earned the prestigious Turnaround Management Association (TMA) 2020 Turnaround and Transaction of the Year Award for its work for Coordinated Health.
Over an eight-month period, the CRO team helped the distressed health network manage cash, improve operations, monetize assets, and return to positive EBITDA while convincing creditors to stand pat without the protection of bankruptcy court. Ultimately, the CRO team oversaw the sale of Coordinated Health to Lehigh Valley Health Network, a $2.7 billion not-for-profit network, protecting more than 1,300 jobs and bolstering Coordinated Health's nationally ranked orthopedics program.
About the Turnaround Atlas Awards
As part of the Global M&A Network, the Turnaround Atlas Awards are the world's most prestigious, independently governed awards honoring the best value-creating transactions, outstanding firms, professionals, and leaders from the global restructuring, insolvency, and distressed investing communities. Winning the award equates to achieving the "Gold Standard of Performance" standing in the industry, validating the firm and team leadership since the winners are selected based on "deals criteria" and expertise.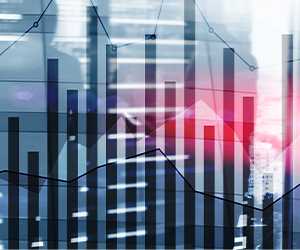 Year In Review: Transactions & Turnaround Practice
Receive CohnReznick insights and event invitations on topics relevant to your business and role.
Subscribe