CohnReznick among Top Firms for Prestige, Diversity in 2024 Vault Rankings

NEW YORK, NY – April 19, 2023 – CohnReznick LLP, one of the leading advisory, assurance, and tax firms in the United States, today announced that its 2024 Vault Accounting 25 rankings showed significant increases across multiple categories, including placing it at #10 for overall prestige and within the top five for three key diversity rankings. The firm retained its #9 position among the Vault Top 25 Best Accounting Firms in North America.
CohnReznick saw notable increases across multiple Diversity categories as it now ranks among the top five firms for racial & ethnic diversity, LBGTQ+ diversity, and overall diversity.
#3 for Racial & Ethnic Diversity (up from 7)
#5 for LBGTQ+ Diversity (up from 8)
#5 for Overall Diversity (up from 7)
The firm also increased its rankings in 15 other quality of life/diversity categories, including:
#8 for ESG Initiatives (up from 11)
#10 for Relationships with Supervisors (up from 13)
#12 for Firm Culture (up from 13)
"It is truly outstanding to see the impact that the firm's commitment to providing an extraordinary people experience is having on our rankings year over year," said Imad Khoury, National Director of Talent Acquisition, CohnReznick. "Achieving recognition as a top 10 firm for prestige, as well as a top five firm for diversity, is a testament to our firm-wide focus on maintaining an inclusive culture and career paths that attract top accounting industry professionals."
About the Vault Accounting 25
The 2024 Vault Accounting 25 ranks the best accounting firms to work for. The ranking is based on a survey of more than 11,000 accounting professionals who were asked to rate their firms in several workplace categories, including benefits, compensation, culture, diversity, satisfaction, training, and more. The Accounting 25 is compiled using a weighted formula.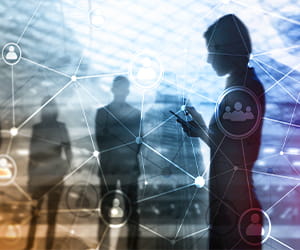 News Latest Media Commentary, Press Releases, & Industry Awards
Receive CohnReznick insights and event invitations on topics relevant to your business and role.
Subscribe