CohnReznick named Best Audit Firm in Hedgeweek 2020 US Awards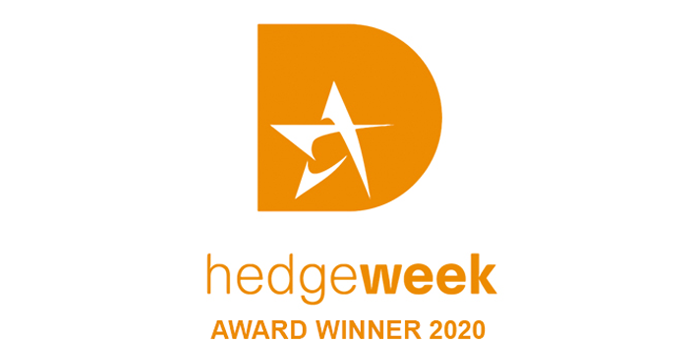 New York, NY – October 30, 2020 – CohnReznick LLP, one of the leading advisory, assurance, and tax firms in the United States, today announced that Hedgeweek, a major global publication covering hedge fund industry news for investors and fund managers, has recognized CohnReznick as the Best Audit Firm in its 2020 US Awards program. Award winners were notified last evening and invited to attend a virtual awards ceremony and networking event.
In what Hedgeweek describes as "a year of extreme turmoil and unprecedented challenges," the publication announced its 2020 US Awards program winners in 47 different categories, describing the award winners as "the best of the best in the US hedge fund industry, from fund managers to service providers, covering all the various parts of the hedge fund ecosystem."
Compiled in conjunction with Bloomberg, the Hedgeweek US Awards program winners are chosen through a 'peer review system' where the publication's readers – which include institutional and high net worth investors as well as managers and other industry professionals at fund administrators, prime brokers, custodians and advisers - are invited to elect a 'best in class' in a series of categories through an online survey. Results are subject to final review by Hedgeweek's Senior Editorial team. 
"The economic challenges brought on by the pandemic have required hedge funds to pivot and take a more innovative approach to doing business,' said Bill Pidgeon, CohnReznick Partner and Financial Services Industry Co-Leader. "Our value proposition to our clients extends well-beyond quality audit services to include providing the market intelligence and leading-edge risk management strategies that can prepare them for an uncertain post-COVID-19 marketplace". 
Marc Wolf, CohnReznick Partner and Financial Services Industry Co-Leader said, "On behalf of our firm and our growing hedge fund practice, we are truly honored to have been recognized by Hedgeweek readers as Best Audit Firm. He adds, "We look forward to continuing to serve the needs of hedge funds at all stages of growth – both domestic and offshore – by helping them maintain compliance, manage risk, and operate with transparency in serving the goals of their investors."
About Hedgeweek
Launched in 2002, Hedgeweek covers hedge fund industry news for investors and fund managers. It provides news, features, research, awards and events for the global hedge fund industry. To learn more about Hedgeweek, visit
www.hedgeweek.com
.
Subject matter expertise
Jeremy Swan

Managing Principal - Financial Sponsors & Financial Services Industry

William Pidgeon

CPA, Partner, Leader- Financial Services Industry

Marc Wolf

CPA, Partner, Financial Services Industry Leader – South/West

Close

Contact

Let's start a conversation about your company's strategic goals and vision for the future.

Please fill all required fields*

Please verify your information and check to see if all require fields have been filled in.
Growth Begins with New Ideas: Explore articles, videos, & other subject matter expertise
Receive CohnReznick insights and event invitations on topics relevant to your business and role.
Subscribe