CohnReznick diversity rankings jump in 2022 Vault Accounting 50 Survey, ranks 9th overall among Top 50

NEW YORK, NY – April 27, 2021 – CohnReznick LLP, one of the leading advisory, assurance, and tax firms in the United States, today announced that its 2022 Vault Accounting 50 rankings for diversity increased 5-6 positions in 2022 versus the prior year. The firm also retained its 9th position among the Vault top 50 accounting firm in North America.
CohnReznick's 2022 diversity rankings were:
#10 for diversity for LGBT+ (up from #15 in 2021)
#12 for racial and ethnic diversity (up from #18 in 2021)
#12 for overall diversity (up from #17 in 2021)
"While we are proud to achieve high rankings across many key areas within Vault's 2022 survey results, we are especially proud of our diversity rankings," said Imad Khoury, CohnReznick's National Director of Talent Acquisition. "Through initiatives such as CR Pride, our inclusive events policy, and incorporating preferred gender pronouns into our email signatures firm-wide, we continue to strive for diversity, equity, inclusion, and belonging within CohnReznick and through our interactions with external stakeholders."
Other areas within the 2022 annual Vault survey where CohnReznick ranked highly include: 
#9: Corporate Social Responsibility Initiatives 
#10: Tax Accounting
#10: Forensic Accounting
#11: Audit and Assurance Accounting
#11: Prestige
The Vault Accounting 50 is compiled annually using a weighted formula that reflects the issues accounting professionals care most about, combining quality of life rankings (such as culture, satisfaction, work/life balance, and compensation) with overall prestige. Using exclusive information from verified employees in the accounting industry, Vault surveys thousands of accounting professionals each year. From the results of these surveys, Vault then ranks the top accounting firms on a variety of different measures.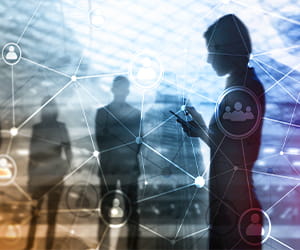 News Latest Media Commentary, Press Releases, & Industry Awards
Receive CohnReznick insights and event invitations on topics relevant to your business and role.
Subscribe