CMS price transparency mandates hold greater penalties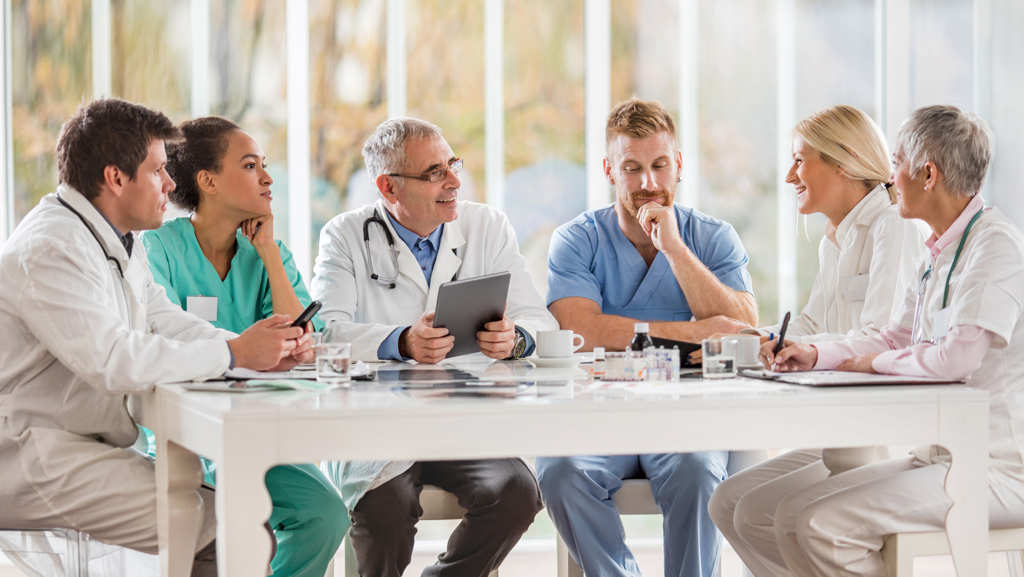 The healthcare industry has been on a path toward transparency for many years. Leading the charge has been the federal government by way of the Centers for Medicare and Medicaid Services (CMS). With greater transparency, CMS expects that healthcare stakeholders will provide to the public more meaningful information related to quality and efficiency – both of which are paramount to a positive consumer experience. In efforts to achieve transparency, CMS has issued federal mandates for reporting, including the controversial hospital pricing transparency rule.
The first implementation of the price transparency rule was in calendar year 2019, and it stood without change through this current calendar year, 2020. It was the final rule for enhancements to the existing price transparency rule requirements that brought about the most debate. For implementation Jan. 1, 2021, CMS is requiring additional information to be reported by hospitals, and their employed providers, including payer-negotiated rates. Other requirements are also detailed to provide cash-pay rates, billing identifiers and interrelated charges for shoppable services, and calculation of minimum and maximum negotiated rates accepted by the hospital.  
It was the requirement to publish the payer-negotiated rates that was met with pushback. Hospitals consider these rates proprietary and for a multitude of reasons did not seek to comply. On behalf of hospitals, the American Hospital Association (AHA) sued CMS, arguing that they were outside of their authority to mandate the publishing of payer-negotiated rates. AHA lost the lawsuit in June 2020 when a federal judge sided with CMS and supported CMS's efforts toward transparency. The judge indicated in his ruling that "all of the information required to be published by the Final Rule can allow patients to make pricing comparisons between hospitals." 
AHA continues to fight on behalf of hospitals, but CMS has not wavered on its position or compliance date. All hospitals will be required to publish their standard charge file and shoppable services display or patient estimation tool online, and PPS hospitals must include median Medicare Advantage rates by negotiated payer on the Medicare cost report. 
Not meeting the requirements comes with monetary penalties, from up to $300 a day up to $109,500 per year, plus public shaming by CMS via their social media outlets and the Hospital Compare website, as well as the potential to lose Medicare payments altogether. President Trump's recent executive order emphasized the administration's desires to improve price transparency for the consumer and directed the Secretary of Health and Human Services to identify and report on non-compliant hospitals by the end of March 2021. 
At the onset of the price transparency final rule, issued in November 2019 by way of the Outpatient Prospective Payment System Final Rule for CY2020, many hospital executives weighed the monetary penalty against the cost of compliance, and in protecting their negotiated pricing from consumers, competitors, employers, and payers. The annual fine to larger hospitals was a cost that executives were willing to absorb. As for the public shaming, that was less discussed. And even less discussed is the harshest of potential penalties, the cessation of Medicare payments, which arose from an additional requirement from the Inpatient Prospective Payment System (IPPS) Final Rule for FY2021. Likely this is due to the voluminous pages of the rule, and the quick mention of the penalty is buried.
In the IPPS Final Rule, CMS outlines requirements for the calculation and inclusion of median rates by Medicare Severity-Diagnosis Related Group (DRG) for hospitals paid under IPPS methodologies. The rationale for this additional price transparency requirement is for CMS rate-setting purposes in future years. Under the Social Security Act (SSA), not providing information that is required for rate-setting purposes indicates non-compliance and is subject to CMS's associated corrective actions. This can include no Medicare payments. Medicare payments can represent roughly 40% of an average individual hospital's overall annual net revenue, with hospital net inpatient revenue reaching close to $500 billion nationally on an annual basis.
Under SSA sections 1815(a) and 1833(e), no payments will be made to a hospital that has not fulfilled their obligation to submit information requested to determine payments due to the hospital. This is a much harsher reality than a $300-a-day penalty or CMS's public shaming. 
As hospitals are regaining volumes and revenues after the initial disruption of COVID-19, it's the public's trust that is also at stake. This is another consideration in the decision to comply with the federal price transparency rule. To outwardly and deliberately not comply could bring greater scrutiny from the consumers in the community where hospitals reside and claim missions and values to strive in service excellence and clinical quality.
How CohnReznick can help
With the complexity of the compliance requirements, the rush now to a Jan. 1 compliance date, and the concern related to transparency into payer-negotiation rates, we understand that hospitals may have concerns right now. CohnReznick supports hospitals as they not only work through the complexities of price transparency compliance, but also align pricing and charging strategy for improved charge capture and consumer sensitivities. Fusing industry insight and compliance and regulatory proficiency, we can go beyond technical requirements.
CohnReznick is prepared to show you how this price transparency mandate is more than an exercise in compiling and publishing data; it's an opportunity to re-evaluate your pricing methodologies and identify potential improvements. Our team can: 
Help build a means for providers to extract and translate the data needed to meet CMS's reporting requirements for Jan. 1, 2021, and forward implement immediate pricing and charging methodology changes to meet the objectives of price transparency for the consumer
Provide guidance on how to better align pricing, charging, and reporting as the industry moves to value-based reimbursement models
Identify inefficiencies and opportunities to improve quality in revenue cycle processes
Enhance payer contract compliance to avoid underpayments
Our transparency consulting services include:
Compliance
Guidance on specifically how to best comply with the new requirements
Compliance audits of your current or drafted systems and policies
Assessment of your compliance risks
Policy and procedure assistance
Data and technology
Development and optimization of data extraction and compilation systems
Automation of processes (e.g., updating standard and shoppable services in real time)
Making sure data accessibility meets CMS requirements
Audit/Assurance
Transfer and validation of data between systems
Assistance with Medicare cost reports to support transparency reporting requirements
Analysis around developing a value-based proposition and pricing strategy
Revenue integrity
Review of pricing and charging methodology 
Assistance with development and maintenance of a pricing strategy that meets CMS objectives 
Assessment of payer compliance and assistance with payer contract negotiations/discussions, including helping to level-set revenues and reimbursements per contractual agreements
Cyber and interoperability
Data integrity analysis

Data security reviews

Presentation of data to consumers

Assessment of data exchange with vendors and other internal and external entities 
Subject matter expertise
Close

Contact

Let's start a conversation about your company's strategic goals and vision for the future.

Please fill all required fields*

Please verify your information and check to see if all require fields have been filled in.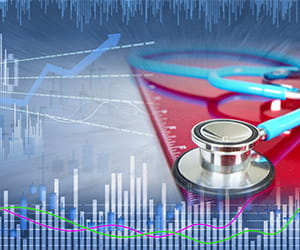 On-Demand Webinar: Hospital Price Transparency – Debunking Common Myths
Receive CohnReznick insights and event invitations on topics relevant to your business and role.
Subscribe
This has been prepared for information purposes and general guidance only and does not constitute legal or professional advice. You should not act upon the information contained in this publication without obtaining specific professional advice. No representation or warranty (express or implied) is made as to the accuracy or completeness of the information contained in this publication, and CohnReznick LLP, its partners, employees and agents accept no liability, and disclaim all responsibility, for the consequences of you or anyone else acting, or refraining to act, in reliance on the information contained in this publication or for any decision based on it.