cloudSMART Cloud Solution Services
More and more businesses are leveraging the vast potential of the cloud to better manage data, lower IT costs, and enhance security. But for many others, the very idea of moving vast amounts of data from a legacy system to the cloud is intimidating. This is especially true if the company lacks the IT infrastructure and specific cloud knowledge to make such a move. 
Introducing CohnReznick cloudSMART
CohnReznick has developed a step-by-step, three-phase approach to assist companies to intelligently move their data assets and workloads to the cloud. Our cloudSMART advisory professionals will guide you through a logical, proven process that will enable your organization to quickly leverage the many benefits the cloud can offer.
CohnReznick's cloudSMART Process consists of three phases: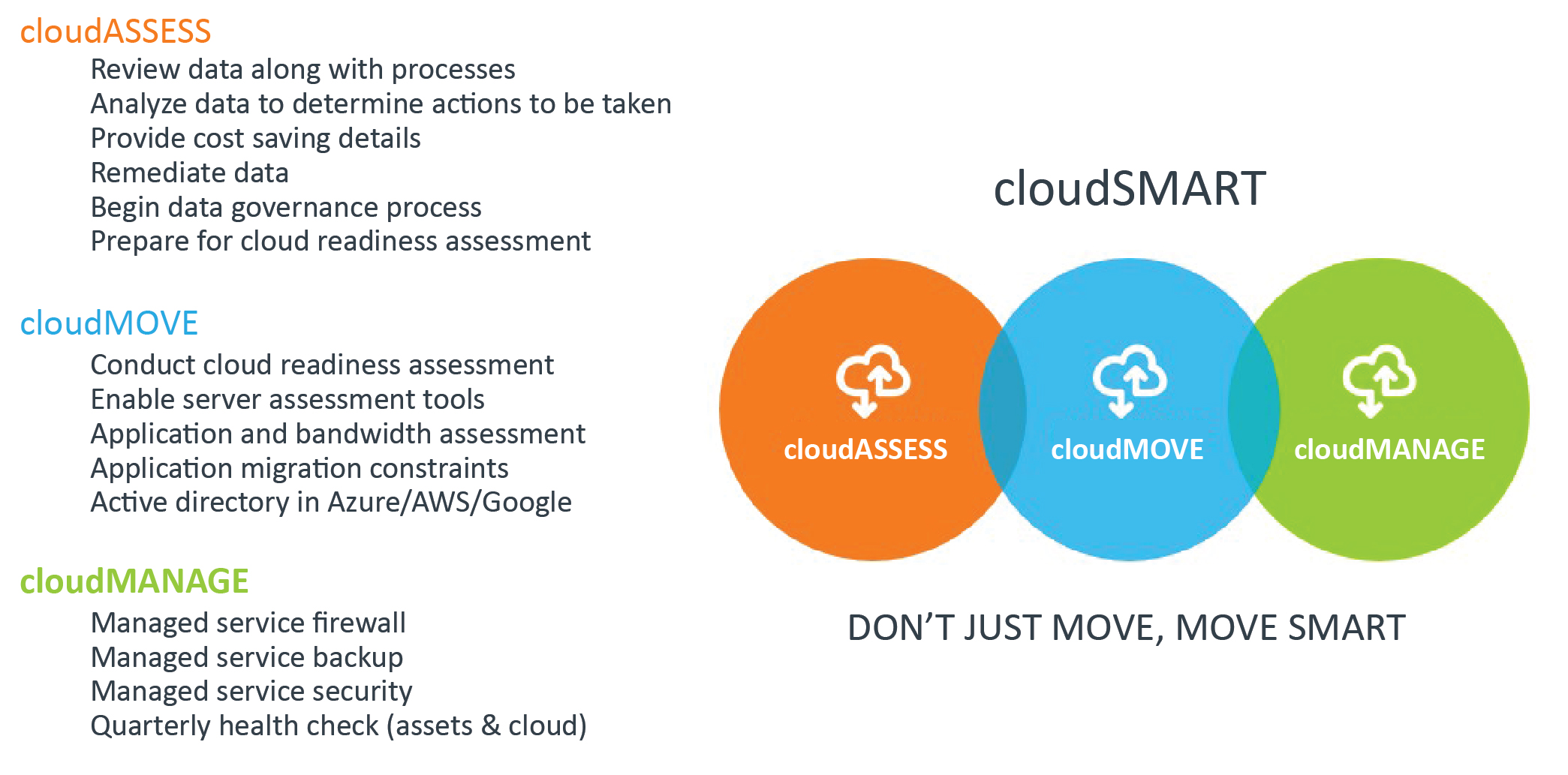 From the initial assessment through your cloud journey CohnReznick's cloudSMART solution can help you reduce administration and hardware costs, improve access to your most critical business data, and maintain an agile IT environment that grows as you grow. 
Related Services
This has been prepared for information purposes and general guidance only and does not constitute legal or professional advice. You should not act upon the information contained in this publication without obtaining specific professional advice. No representation or warranty (express or implied) is made as to the accuracy or completeness of the information contained in this publication, and CohnReznick LLP, its partners, employees and agents accept no liability, and disclaim all responsibility, for the consequences of you or anyone else acting, or refraining to act, in reliance on the information contained in this publication or for any decision based on it.