Cloud Cover: The Do's, the Don'ts, and What's Right for Your Business?

Many companies are moving their data storage from physical servers to the cloud. By doing so, they are finding that the cloud reduces the cost and complexity of managing data while also giving them a better option for recovery should some type of disaster or another incident occur.
But for companies to make an effective transition to the cloud, they need to be sure that the data they migrate is "clean data" while also understanding that they will now be operating in a world apart from the comfort and convenience of their in-house operations. Many companies also lack an understanding of which data should be put in the cloud for ready access versus data that can be archived or used in another manner, such as data mining.
Data Considerations When Moving to the Cloud
Moving every byte of data to the cloud is, for most companies, a complete waste of money. Much of their data is either out of date or no longer used for business purposes. The older the data gets the less valuable it becomes to your organization. You need to make decisions about which data makes sense to move to the cloud or not. To start with, ask yourself:
Will the cloud make it easier for my employees to locate and collaborate with the data they use daily?
Will moving all my data to the cloud provide distinct cost and accessibility advantages for my company?
Will moving unstructured data to the cloud create my newest problem?
Is my data currently meeting industry compliance and industry specific regulations? Is litigation an ongoing concern for my business?
Is my current process for data storage inhibiting my company's overarching "Digital Transformation Plan"?
With my staff continually updating various versions of documents, would the cloud improve their collaboration with the prospect of data anytime, anywhere, any device
What will my company gain from a cloud transformation?
Improving Data Governance
Risk management and data governance are synonymous when it comes to planning for a time when a company's data is breached and or compromised. And in this time of global cyber-warfare, a data breach has become a matter of not "if", but "when" I am breached.
Companies with a robust data governance plan hold a distinct competitive advantage when it comes to controlling their data. As seen with major corporations that have experienced a data breach, the impact extends to the company's reputation and brand image as well as its customers.
As we look at the problem here through various lenses, we will see a pattern emerge that shows how the damage these breaches cause, can be lessened or stopped with proper data governance.
Should You Store All Your Data on the Cloud?
This is the critical question you need to answer. But as you assess the cloud among other options for your business, consider these thoughts from Nadya Shkurdyuk who frequently comments on issues relating to the cloud. Nadya's advice:
"The bottom line is…at the end of the day, "the cloud" is not an ephemeral place that effortlessly takes your data and transforms it somehow to allow it to never be lost or inaccessible ever again. The cloud is made up of buildings, hardware, and the Internet to connect it all together and bring it to the screen near you. There is no truly perfect solution when it comes to ensuring a ZERO chance of failure.
For the large enterprise, the cautionary data operations tale seems to be to not put all the eggs in one basket, whether you hold on to that basket or give it to someone else for safekeeping. Hybrid multi-cloud architecture so far may be the best bet at the moment, so as to make sure that your cloud backup has another backup with another provider with its own data centers. This arrangement, of course, has its own quirks and is only as good as the people who design the architecture and perform the regular testing and monitoring to provide the best chance at lowering your risk of data loss or outage".
Assessing the Cloud's "Fit" for Your Business
With many of our client's looking to leverage the strengths of the cloud for their data storage and governance needs, CohnReznick has developed an assessment process to determine how you can best leverage the cloud for your unique business situation.
Learn more about CohnReznick's cloudSMART cloud solution services.
Subject matter expertise
Reed Dailey

Client Relationship Executive

Close

Contact

Let's start a conversation about your company's strategic goals and vision for the future.

Please fill all required fields*

Please verify your information and check to see if all require fields have been filled in.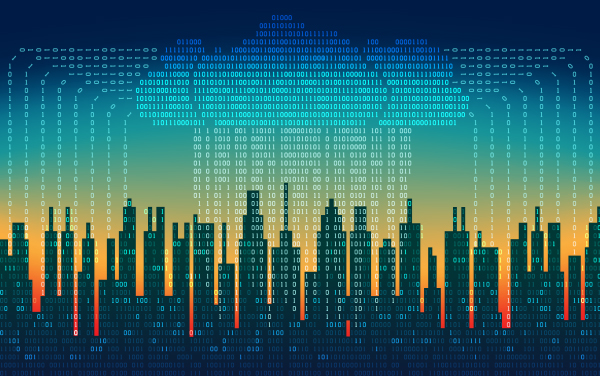 Shedding Light on Dark Data
Shedding Light on Dark Data: The New Strategy for Data Management 
This has been prepared for information purposes and general guidance only and does not constitute legal or professional advice. You should not act upon the information contained in this publication without obtaining specific professional advice. No representation or warranty (express or implied) is made as to the accuracy or completeness of the information contained in this publication, and CohnReznick LLP, its partners, employees and agents accept no liability, and disclaim all responsibility, for the consequences of you or anyone else acting, or refraining to act, in reliance on the information contained in this publication or for any decision based on it.
Receive CohnReznick insights and event invitations on topics relevant to your business and role.
Subscribe