Use case: Moving financial services organizations into the digital age with Workday Adaptive Planning

Financial services firms need reliable, unified platforms to help them forecast and plan interest and non-interest income and expenses, loans and investments, and deposit and funding activity. Yet, many banks, credit unions, and non-bank lenders still perform business modeling, budgeting, and forecasting with antiquated systems and collections of spreadsheets that waste time and money while opening the door for more data errors.
With some of their existing software platforms now being sunsetted by their developers, many financial services organizations are using this opportunity to rethink their technology approaches and opting for modern, cloud-based planning solutions and delivery models.
As an industry-leading advisory, assurance, and tax services provider for growth-focused businesses, CohnReznick helps financial services firms overcome their technology challenges. Using enterprise planning software Workday Adaptive Planning as a foundation, our team has helped these organizations leverage cloud-based enterprise software to better model, budget, and forecast.
The challenge
Many organizations are still working with the traditional model of downloading data, feeding that data into spreadsheets, and then sharing those spreadsheets with stakeholders – a low value-add, time-intensive process for highly capable financial team members. Interest income and expense management has historically been (and continues to be) planned out at a very detailed level using separate systems for each and every loan. With this and other information stored in disparate systems and spreadsheets, financial services firms can't do scenario planning, get updated performance snapshots on loans, or aggregate data across the enterprise.
Organizations with outdated technology may take so long to get current market data and portfolio data out of their systems that their planning timelines are plagued with lags and information gaps: Once the current planning issues are resolved, it's time for another planning cycle to start. This vicious circle can continue throughout the year and leave firms struggling to do any type of meaningful planning.
A solution for more meaningful planning
Workday Adaptive Planning makes data immediately available for business leaders to review and/or use to update their plans as needed. It can also help firms be more efficient and give them the ability to quickly incorporate the most current data; update their portfolio and deposit information; and easily retrieve all relevant market data on a monthly basis. Financial planning and advisory (FP&A) teams can spend less time on mechanics and more time in the role of strategic advisor, while the organization as a whole can have a better balance between top-down and bottom-up forecasting.
Rather than shuffling spreadsheets around and constantly playing catchup with their reporting, organizations will have a single source of truth that they can use to slice-and-dice their data, extract valuable insights from that data, and then use it to develop accurate forecasts.
Workday Adaptive Planning enables more accurate, seamless reporting and the ability to pull in legacy reports as needed. Business leaders can stay up to date on trends and market shifts, know how the marketplace is behaving, and then take that intelligence back to their stakeholders and make good, accurate decisions together – versus having all of that data siloed within the finance function.
When implementing this solution, CohnReznick also helps banks manage the complexities of funds transfer pricing (FTP) modeling, with each loan assigned a specific rate and then reviewed individually or collectively as part of a larger group of loans. This precludes organizations from having to do FTP on spreadsheets or in a siloed, legacy system, and provides yet another way to obtain detailed, updated data quickly and then turn around and use it for good decision-making.
A single system for accountable budgets and forecasts
When working with financial services organizations to implement Workday Adaptive Planning, CohnReznick provides a high level of industry expertise from a bottom-up perspective. For example, the solution rolls loan and account-level details up in specific buckets that organizations can use to plan at the customer, branch, region, or market level. Because it's systems-integration agnostic, the company connects data warehouses with loan/account-level data to help banks fully leverage their financial metrics.
Once in place, Workday Adaptive Planning promotes effective collaboration across the enterprise and gives budget owners and other business leaders a stake and more accountability than they had with their spreadsheets and legacy systems. By moving away from siloed reporting, budget owners can go into one system and directly impact and be accountable for their budgets and forecasts.
Contact
Thomas Crawford, Director, Enterprise Technology Solutions
732.982.8998
John Stanovich, Senior Manager, Enterprise Technology Solutions
312.508.5894
Subject matter expertise
Paul Ricci

CPA, Partner, Technology+

Close

Contact

Let's start a conversation about your company's strategic goals and vision for the future.

Please fill all required fields*

Please verify your information and check to see if all require fields have been filled in.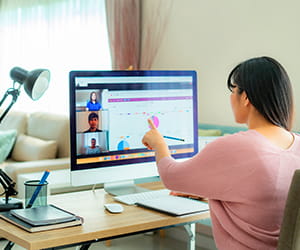 9 Ways to Strengthen Your ERP System for Remote Work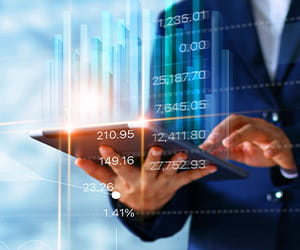 On-Demand Webinar: How Your ERP Platform Can Boost Your Competitiveness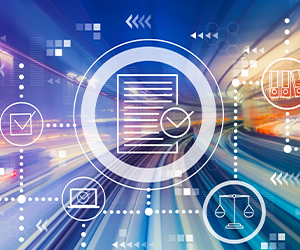 ERP, EAM, & Service Management Vendor: IFS
Receive CohnReznick insights and event invitations on topics relevant to your business and role.
Subscribe
This has been prepared for information purposes and general guidance only and does not constitute legal or professional advice. You should not act upon the information contained in this publication without obtaining specific professional advice. No representation or warranty (express or implied) is made as to the accuracy or completeness of the information contained in this publication, and CohnReznick LLP, its partners, employees and agents accept no liability, and disclaim all responsibility, for the consequences of you or anyone else acting, or refraining to act, in reliance on the information contained in this publication or for any decision based on it.