Center Stage with CohnReznick: Frisch Capital Partners

As the independent sponsor community is growing in size and relevance, sponsors face a variety of unique challenges related to sourcing transactions, raising capital, and maximizing the value of their investments. At CohnReznick, we've noticed that successful independent sponsors meet unique challenges with unique solutions, and we've invited members of the independent sponsor community to take Center Stage to share their achievements, contributions, and unique approaches to achieving their goals.
This month we're featuring Frisch Capital Partners, a firm that specializes in raising debt and equity for independent sponsors.
Frisch Capital Partners
MEET BOB FRISCH, FOUNDER, AND DREW BRANTLEY, MANAGING DIRECTOr
ABOUT FRISCH CAPITAL PARTNERS 
Years in business
Average deals per year 
Typical size of investments
$12-201 million, EBITDA range $2-33 million 
Industry preferences 
Our specialty is raising debt and equity for independent sponsors. As a firm we are industry-agnostic, but our clients often are experts or specialize in an industry or specific area. 
Q&A WITH BOB AND DREW
What motivated you to start Frisch Capital Partners back in 1996?
Back in the '90s there were a few buyout guys from the '80s and early '90s that were starting to buy companies for their own account and raising capital on a deal-by-deal basis. At the time it was just called "bootstrap financing," then fundless sponsors, now it's known as being an independent sponsor. In my (Bob's) early days at Heller Financial, I got to know a few of the '80s buyout guys while working on deals together. I had a lot of relationships in the capital markets that I had developed during my days at Heller, and when the buyout guys needed to raise capital to buy their own companies, they reached out to me. It was definitely not a widely accepted way to do a transaction at the time, but it was exciting and challenging. After the first deal we did, I realized that there really was no one else in the marketplace doing what we were doing. I saw the void in the marketplace and the need. I planted the Frisch Flag and never looked back. It has been fun to see the market evolve over the years from the '90s, where it was hard to get someone to answer the phone and hear why they should finance an individual's deal, to now where the independent sponsor model is a core pillar of the finance community. 
What advice do you have for those who are just getting started?
We, along with capital providers, are always asking ourselves, "What value does the independent sponsor bring to the deal, besides just the transaction?"  As an independent sponsor, you need to figure out where you want to "plant your flag" and clearly identify what you are bringing to the deal. This could be operations or industry expertise, it could be a vertical thesis expertise, it could be transaction experience that's relevant to what you are trying to accomplish. This will help when speaking with capital providers and companies that you are looking to acquire. 
What is one of the biggest mistakes independent sponsors make when raising capital? 
Confusing interest with certainty of close. Raising capital for a deal takes a lot of time, energy, and effort. It can be exhausting hearing why people don't want to do your deal. So many independent sponsors start moving down the path with the first group that says they are "interested" in their deal. Remember that a capital provider's job is to find deals and put money to work, so they say they are "interested," but interest is a long way from closing. We get calls every month from independent sponsors that had a capital provider walk away 60-70 days into a 90-day letter of intent (LOI). Because they really just focused on the first group that said they were interested in their deal, and they don't have backups in place and the deal ends up falling apart.  
When compared to other advisors, what do you consider your key differentiators?
Two things we bring to the table are different. First, while we raise both debt and equity for independent sponsor transactions, we always lead with the equity first and make sure we have backups in place. Most people focus on the debt first because it's the easiest capital to get for a good operating company. While we think it's important to get a read on debt, the equity partner(s) is who is really going to help get the deal done and anchor the capital stack. This is why we focus on equity first, and we want to have backups in place. 
Second, we have specialized in raising capital for independent sponsors for over 24 years. During these 24 years we have seen a lot of things happen, both good and bad in deals. In addition to bringing our capital relationships to the transaction, we are also bringing 24 years of experience to help navigate your deal to a successful close. 
What are some of the best reasons that an independent sponsor should work with someone like you?
Time and certainty of close. The capital raise process takes a lot of time and energy and is on a time fuse beginning the day you sign your LOI. If you are not careful, raising capital can monopolize your time, preventing you from focusing on other aspects of the transaction process.  Our team takes the difficult heavy lifting of the capital raise process off of your shoulders, allowing you to more efficiently focus on due diligence, managing the seller, the pipeline of acquisitions, and other portfolio companies. 
As an independent sponsor, the most important thing is getting your deal closed. We work hard to make sure that this happens and that you get superior economics for your transaction. One way we do this is making sure that we get multiple capital providers interested in funding your transaction. This means that we have backups in place in the event that the group you pick first backs out. 
What are some of the things you love about working with independent sponsors?
Independent sponsors have a ton of moxie. It's not easy being an independent sponsor. As a result, independent sponsors are forced to think outside the box. This means that no two deals or clients are exactly the same. This allows us to be creative and think outside the box. The normal confines of how people might look at a deal often don't apply. In addition, we are constantly impressed with the men and women that we get to work with and the deals they bring to us. 
FUN FACTS
Favorite ice cream flavor
Bob: Vanilla 
Drew: Breyers Mint Chocolate Chip 
Favorite snack
Bob: Chips, virtually any kind
Drew: Fruit snacks 
Memorable movie
Bob: "Gladiator" 
Drew: "Top Gun"
Best business book
Bob: "Never Split the Difference" by Chris Voss 
Drew: "I Love Capitalism!" by Ken Langone
Best vacation spot
Bob: Turks and Caicos 
Drew: Casa de Campo, Dominican Republic 
Favorite restaurant
Bob: Bones, Atlanta, GA
Drew: Cali-n-Tito's, Athens, GA
Favorite charitable organization
Bob: Family Promise 
Drew: Camp Merrie-Woode for Girls. As the father of a daughter, it is great to see how they are empowering the next generation of strong women to be leaders in our economy and communities. 
Best concert you ever saw
Bob: Bruce Springsteen (twice) 
Drew: Ricky Skaggs and Kentucky Thunder 
Favorite beverage (adult or otherwise)
Bob: Akademia's IQ IPA
Drew: A Manhattan made with Old Forester Rye
Most surprising thing about you that nobody would guess
Bob: I ran a sailing school  for five years. 
Drew: I worked as a firefighter while in college.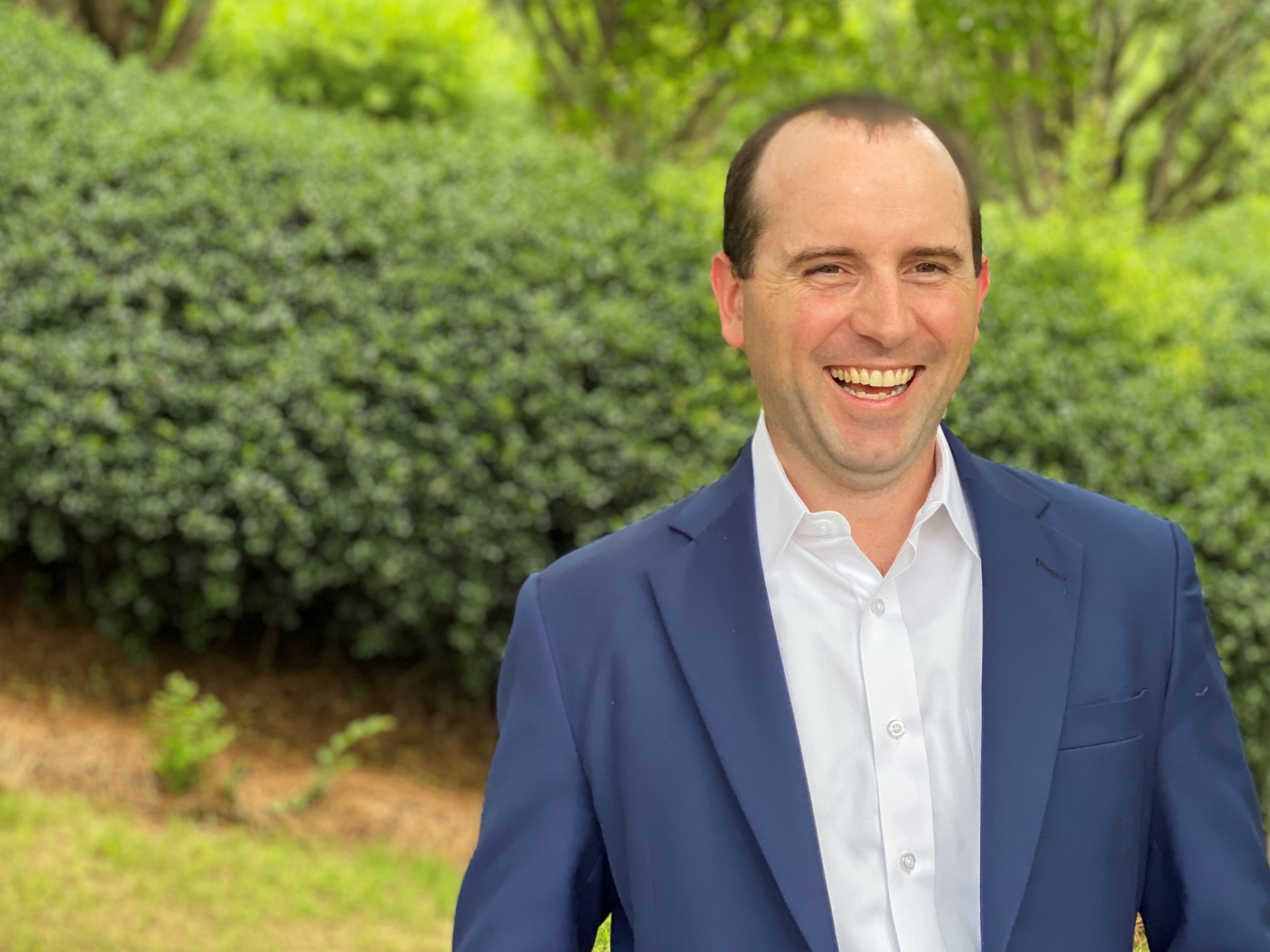 Subject matter expertise
Claudine Cohen

Managing Principal, Value360 Practice

Close

Contact

Let's start a conversation about your company's strategic goals and vision for the future.

Please fill all required fields*

Please verify your information and check to see if all require fields have been filled in.
Receive CohnReznick insights and event invitations on topics relevant to your business and role.
Subscribe
This has been prepared for information purposes and general guidance only and does not constitute legal or professional advice. You should not act upon the information contained in this publication without obtaining specific professional advice. No representation or warranty (express or implied) is made as to the accuracy or completeness of the information contained in this publication, and CohnReznick LLP, its partners, employees and agents accept no liability, and disclaim all responsibility, for the consequences of you or anyone else acting, or refraining to act, in reliance on the information contained in this publication or for any decision based on it.