FINANCIAL SPONSORS: Cash flow survival tips for fitness businesses amid COVID-19

Gyms and fitness studios have been hit hard by the coronavirus outbreak, being forced to close their doors having no knowledge of when they are reopening. Their focus has been on survival – generating cash and cutting costs. But those weathering this storm have an opportunity to grow the long-term value of their businesses and gain a competitive advantage.
This first article in our series on COVID-19's impact on the fitness industry discusses the immediate need for cash flow. Part 2 discusses how fitness businesses can set up for success when reopening.
Part 1 - Cash flow and liquidity
Cash flow has been focus of most fitness studios to date. The business needs enough cash to get through its COVID-19 shutdown as well as working capital to cover expenses post-shutdown in the event of a slow start. But how is this cash produced? We'll look at a few options.
Internally generated cash
Existing revenue – Studios have some opportunities to generate revenue while closed. Sources may include gift card and merchandise sales.
New revenue – Fitness studios can utilize their assets in new ways to generate cash, such as virtual workouts, equipment rentals, and new partnerships (e.g., selling healthy meals).
Self-funding – Most small fitness studios will be funding their operations personally or through loans from family and friends.
Externally generated cash
Government assistance loans – Federal and state governments are mobilizing to help businesses survive the shutdown. The Paycheck Protection Program (for businesses under 500 employees) and the Main Street Lending Program for larger businesses (500-15,000 employees) are two major federal programs, and the Coronavirus Aid, Relief, and Economic Security (CARES) Act includes tax changes that have provided cash-generating opportunities. One tax change relating to bonus depreciation on nonresidential building improvements made during 2018 and 2019 freed up close to $20 million in cash for one of our clients. There is also the Small Business Administration's Economic Injury Disaster Loan program, and relief options offered by each state. You will need to research the options available and, in particular, the applicable restrictions. In some cases, using one loan program will mean you can't utilize another. You can explore options in our Coronavirus Resource Center.
Modified existing loans – You may be able to renegotiate a loan with your bank, or even recapitalize a loan. Replacing short-term debt with long-term debt will provide breathing room.
New loans –There are still banks and lenders willing to extend loans in this shutdown environment. Strong business plans, forecasts, and a clear plan to get through the shutdown and back to profitability are key.
Equity investors – Attracting new equity investments will be difficult in this environment, and valuations will likely be down. However, businesses with existing investors may be able to obtain emergency funding.
Crowdfunding – This funding involves obtaining small investments from a large number of people, allowing the business to leverage its brand and its loyal customer base. Two of the most commonly known platforms are Kickstarter and Indiegogo, which help fund a product under development and for which contributors don't get an equity stake; however, it also possible to raise equity via crowdfunding. At least one fitness brand has a 506(c) Private Placement of Equity Shares in the market that requires minimum investments of $50,000. However, Title III crowdfunding options allow you to raise a little over $1 million in a 12-month period and permit investment levels that are reasonable for smaller investors. 
Reducing expenses
Businesses should already be speaking with suppliers and landlords to discuss amounts outstanding and to stop many deliveries during the shutdown. This can defer payments on existing payables to when a business can afford them while also not incurring more unnecessary expenses.
The  short-term opportunities outlined here revolve around maintaining cash flow and reducing expenses. Longer-term goals should go beyond deferring or temporarily stopping key business expenses toward a goal of permanently decreasing the cost structure. Read about this and other medium- to long-term strategies in our Part 2 article, Tips for fitness businesses for a successful post-coronavirus opening.
Subject matter expertise
Daniel Teoh

Managing Director, Transaction Advisory Services

Close

Contact

Let's start a conversation about your company's strategic goals and vision for the future.

Please fill all required fields*

Please verify your information and check to see if all require fields have been filled in.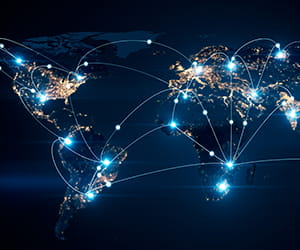 Coronavirus Resource Center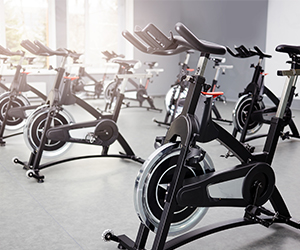 Tips for Fitness Businesses for a Successful Post-Coronavirus Opening
Receive CohnReznick insights and event invitations on topics relevant to your business and role.
Subscribe
This has been prepared for information purposes and general guidance only and does not constitute legal or professional advice. You should not act upon the information contained in this publication without obtaining specific professional advice. No representation or warranty (express or implied) is made as to the accuracy or completeness of the information contained in this publication, and CohnReznick LLP, its partners, employees and agents accept no liability, and disclaim all responsibility, for the consequences of you or anyone else acting, or refraining to act, in reliance on the information contained in this publication or for any decision based on it.