Capitol Connection Report: The Mid-Term Election & Affordable Housing
If you are not what is called a "cord cutter" (getting rid of broadcast and cable TV), you have to be tired of watching the same television campaign ads over and over again. Fortunately, you have just under 30 days before this cycle is over. Many of you are on the receiving end of a light wave of advertising, while others in battle ground states and districts are getting the full court press. A few of our Housing Credit champions are in tough races, and whether we have a red or blue victory in the House of Representatives, the election results could transform our legislative landscape for 2019 and the 116th Congress.
Since taking the helm of HR 1661 from retired Rep. Pat Tiberi, Rep. Carlos Curbelo (R-FL 26) has continued to grow the co-sponsorship list while enlisting help from advocates across the country. The national polling websites have his race against challenger Debbie Mucarsel-Powell in the toss-up category, and because of the early poll closing on Election Day, on Eastern Standard Time; we will know the results of this election early in the evening.
As far as knowing the extent of a wave/ripple election one way or another, we must wait until much later election night, but the East Coast results often are a prediction in a non-presidential election year. If the House does get elected as the democratic majority, we will have a key Member taking over the gavel on the Ways and Means Committee, Rep. Richard Neal (D-MA 1) who happens to be the lead co-sponsor of HR 1661. Rep. Neal is also a huge supporter of the New Markets Tax Credit as well as other community development issues.
Up in the great state of Indiana, HR 1661 co-sponsor Rep. Jackie Walorski (R-IN 2) faces a tough opponent as well. Rep. Walorski is one of several Republican Ways and Means Committee members who have supported the Housing Credit Improvement Act. The Committee will be seeing several changes in the next Congress, not only because of the election but because of the number of retirements.
And speaking of retirement, we will lose Senate Finance Chairman Orrin Hatch as our lead S548 co-sponsor in the next Congress. For now, Senator Hatch is intent on moving a tax package forward in year-end tax legislation, and we are all pushing for the action to include the 4% floor for tax-exempt bond-financed housing.
On the state level for affordable housing, there are several issues on the ballot across the country, but none bigger than California's Proposition 1, the "Housing Programs and Veterans Loans Bond". If successful, it would authorize $4 billion in general obligation bonds for housing-related programs. California is experiencing an extreme housing shortage with 2.2 million low income households competing for only 664,000 affordable rental homes.
Remember that voting is the cornerstone of democracy and it does make a difference. You can help by urging friends and family to make sure they go to the polls November 6. I feel it's the duty of an engaged and active citizen. The United States of America was formed on the basis of wanting a vote, and that is a cord this nation should not cut.
Subject matter expertise
Close

Contact

Let's start a conversation about your company's strategic goals and vision for the future.

Please fill all required fields*

Please verify your information and check to see if all require fields have been filled in.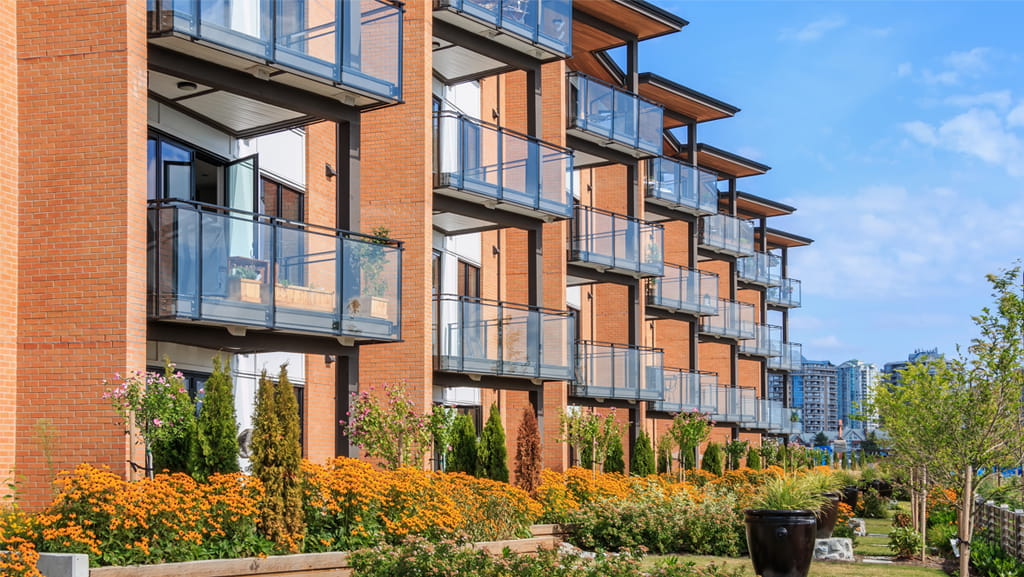 CohnReznick's Affordable Housing Industry Practice
This has been prepared for information purposes and general guidance only and does not constitute legal or professional advice. You should not act upon the information contained in this publication without obtaining specific professional advice. No representation or warranty (express or implied) is made as to the accuracy or completeness of the information contained in this publication, and CohnReznick LLP, its partners, employees and agents accept no liability, and disclaim all responsibility, for the consequences of you or anyone else acting, or refraining to act, in reliance on the information contained in this publication or for any decision based on it.
Receive CohnReznick insights and event invitations on topics relevant to your business and role.
Subscribe