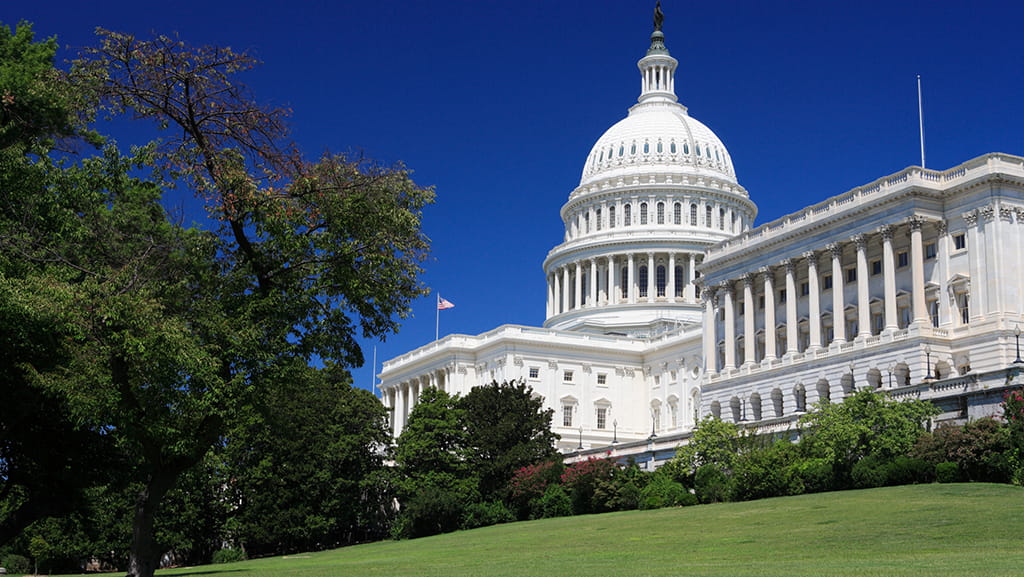 There are a lot of concerned affordable housing folks right now. While on the road this week to Atlanta and Charlotte for our Community Development forums with clients, I heard their concerns loud and clear.
I have been talking about tax reform and the need for advocacy for quite some time, as many of you know. Now that reform is knocking on our doorstep and on the verge of passing, many people are discouraged that as much as 50% of our national LIHTC production could be eliminated in the resulting conference negotiations between Senate and House Republican conferees. Estimates are that we will lose approximately 800,000 units of housing in the next 10 years. Certainly the speed of the legislative effort has all of us on guard. For those who watched the Senate floor actions, you had a front row seat to the use of reconciliation, a process that allows expedited passage of legislation with a simple majority vote.
When the House and Senate United Framework for Tax Reform included the LIHTC earlier this fall, we first thought that we had been recognized. But, the House plan did not include a big part of the LIHTC program. Private Activity Bonds (PABs) were not included in the House-passed Tax Cuts and Jobs Act (H.R. 1).
We have not had positive public announcements on keeping/retaining Private Activity Bonds from the Republican House leadership, who as we speak, are represented in the Conference by Reps. Kevin Brady (TX), Devin Nunes (CA), Peter Roskam (IL), Dianne Black (TN), and Kristi Noem (SD).
I believe that unless a miracle occurs, our friends that are the Senate conferees, Sens. Orrin Hatch (UT), Mike Enzi (WY), Lisa Murkowski (AK), John Cornyn (TX), John Thune (SD), Rob Portman (OH), Tim Scott (SC), and Pat Toomey (PA), will have to pull us through. As you know, the Senate voted just before 2 a.m. ET last Saturday to pass a sweeping tax overhaul worth roughly $1.4 trillion, and PABs are included in that package.
There are many programs and hundreds of tax changes that affect just about every industry either in the House plan or in the Senate plan. I expect the conferees and House and Senate staff to continue working on a combined package over the upcoming weekend. What I have heard is that the goal is to complete the package by Monday or Tuesday at the latest, so they can have a Joint Committee on Taxation (JCT) score by the end of next week. The Senate will vote on the agreement first, the week before Christmas, in case any Byrd rule issues crop up and last minute changes need to be made to the deal. The House will follow suit with a vote on December 21st or 22nd.
Private Activity Bonds provide for a variety of different types of public financing, and I have said since November 2017 that PABs will be a necessary tool for any future infrastructure bill. Now, let's hope that the House/Senate Conference results acknowledge that affordable housing is part of infrastructure. Please let your Senator know that 800,000 future families are depending on that.
Subject matter expertise
Close

Contact

Let's start a conversation about your company's strategic goals and vision for the future.

Please fill all required fields*

Please verify your information and check to see if all require fields have been filled in.
This has been prepared for information purposes and general guidance only and does not constitute legal or professional advice. You should not act upon the information contained in this publication without obtaining specific professional advice. No representation or warranty (express or implied) is made as to the accuracy or completeness of the information contained in this publication, and CohnReznick LLP, its partners, employees and agents accept no liability, and disclaim all responsibility, for the consequences of you or anyone else acting, or refraining to act, in reliance on the information contained in this publication or for any decision based on it.
Receive CohnReznick insights and event invitations on topics relevant to your business and role.
Subscribe