Cannabis outlook for 2021 and beyond: Predicting the commercial landscape and business challenges

Despite a raging pandemic and an uncertain economy, U.S. cannabis sales will continue to soar in 2021, according to panelists in a recent New Frontier Data webinar sponsored by CohnReznick and insurance broker and consultant NFP. In fact, New Frontier predicts that legal cannabis sales will skyrocket from $20.1 billion in 2020 to $41.5 billion in 2025, and that soaring demand for adult-use products will comprise 60% of retail revenue by 2025. 
After a few challenging years, 2020 felt like a "catalytic year" for the industry, said John Kagia, Chief Knowledge Officer for New Frontier Data and moderator of the webinar, which featured speakers from New Frontier, NFP, and CohnReznick. "It was the first year that we saw this convergence of trends that reflected the transition of this industry from a stage of what felt like irrational exuberance to real, sober, clear-eyed assessment of opportunity and maturation of the space."
This green wave of optimism extends beyond sales forecasts to include legalization initiatives. In 2020, legalization was on the ballot – and won – in five states. 
 "The fact that every state that had an initiative on the ballot passed, and all of them more or less passed relatively comfortably, suggests to us that cannabis is now a settled issue in the United States," said Kagia. Notably, conservative state South Dakota passed both medical and adult use initiatives in the same election cycle – the first state ever to do so, he pointed out.
Increasingly, state governments are eyeing legalization as a means to generate tax revenue and create jobs in response to COVID-19. In the next two years, eleven key states are likely to take up legalization initiatives, according to Kagia: Connecticut, Florida, New York, Pennsylvania, and Virginia are set to consider adult use, while Georgia, the Carolinas, Kansas, Kentucky, and Texas are all contenders for legalization of medical cannabis.  
COVID-19, meanwhile, has impacted nearly every aspect of how we live and work, and cannabis use is no exception. While many retail stores were forced to close in March, cannabis was declared an essential service and dispensaries remained open. At the same time, remote-work policies, flexible schedules, and heightened health concerns about illicit marijuana have contributed to an evolution in social perceptions of cannabis use. These factors have also increased demand for adult-use cannabis from the legal markets. In fact, monthly spending by consumers in legal markets spiked 80% between November 2019 and October 2020, according to New Frontier Data. 
High investor enthusiasm 
Panelists predicted a healthy investment climate for 2021 in both public and private markets. Reflecting the growing maturity of the industry, investors are starting to assess cannabis companies with the same sober scrutiny as they do traditional businesses. They are looking to invest in well-operated companies with differentiated brands, protectable intellectual property, and highly skilled employees. 
 "Coming into 2021, you're seeing a lot more interest in cannabis because it's looking a lot more like a maturing, high-growth market," Kagia said.
A strong M&A market and deeper due diligence 
Merger and acquisition (M&A) activity in the cannabis industry is strong and is likely to remain robust in 2021, panelists said. Case in point: More than $600 million in M&A deals were announced in the last two weeks of 2020 alone, according to New Frontier Data. M&A activity will likely continue to climb as companies pursue market entry, scale, and intellectual property. 
As M&A deals increase, so too does the sophistication of due diligence. Acquiring companies are emphasizing a careful evaluation of business fundamentals and are applying traditional due diligence procedures such as cash flows and EBITDA, according to Greg Chin, a partner in CohnReznick's Transactional Advisory Services group. 
Effective due diligence will require that companies have the right systems in place to deliver real-time information, according to Scott Foster, Senior Vice President of Risk Management for NFP. "That's where we find a number of these agreements or purchases or acquisitions will stumble, because there isn't data there, or the data is questionable," he said.
Perhaps the biggest challenge in M&A is effective blending of workplace cultures. In fact, mismatched culture is typically the number one reason why mergers fail, according to Chin. 
You can plan for mapping financials, merging operations, and integrating systems, "but when you get to dealing with people and cultures, it's not so easy to flip those switches to blend them together and make sure everyone's going to work [together] nicely," said Chin. "I think there's a lot more art to that than science."
Tax exposure related to Section 280E
A growing concern among cannabis businesses is potential tax exposures related to Section 280E of the Internal Revenue Code, which forbids cannabis companies from deducting ordinary business expenses from their income taxes. While there is talk of eliminating Section 280E in the next few years, until then cannabis operators must run a lean, high-margin business to generate adequate cash flow to pay taxes, according to Michael Harlow, a Tax partner with CohnReznick. 
Other issues include a lack of modern back-office systems for accounting, tax, and inventory management. In part, that's because many cannabis companies are transitioning from being small businesses with limited funding and knowledge of information technology (IT) systems. As a result, businesses are likely to see more non-income tax-related exposures, like payroll, sales, and excise taxes, coming up during the diligence process, according to Chin. (Learn how cannabis businesses can use enterprise resource planning (ERP) systems to boost their back-office functions in another recent CohnReznick webinar, available on demand now.)
Top talent is a top concern 
As with every growth industry, the need to recruit and retain skilled, knowledgeable employees is critical to long-term success. 
Hiring and retaining talent will become one of the most important issues for cannabis businesses over the next few years, said Anthony Greene, Senior Vice President of Business Development at NFP. But that's a challenge because many companies are growing like crazy and lack the time and resources to attract the next level of talent.
It's also essential to develop a recruiting program to attract the next generation of key people. In doing so, competitive benefits and compensation structures will be key. 
For more insights, listen now to the full webinar, titled "Cannabis Industry Outlook: The commercial landscape in 2021 and beyond."
Subject matter expertise
Gregory Chin

CPA, Partner, Transaction Advisory Services

Michael D. Harlow

CPA, Partner, Managing Partner – Cannabis Industry

Close

Contact

Let's start a conversation about your company's strategic goals and vision for the future.

Please fill all required fields*

Please verify your information and check to see if all require fields have been filled in.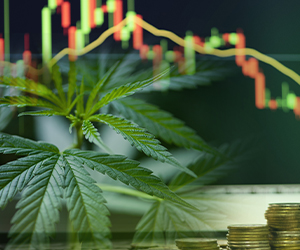 On-Demand Webinar: How Cannabis Companies Can Use ERP Systems to Scale For Success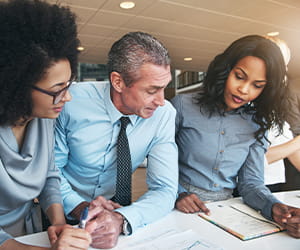 Receive CohnReznick insights and event invitations on topics relevant to your business and role.
Subscribe
Any advice contained in this communication, including attachments and enclosures, is not intended as a thorough, in-depth analysis of specific issues. Nor is it sufficient to avoid tax-related penalties. This has been prepared for information purposes and general guidance only and does not constitute legal or professional advice. You should not act upon the information contained in this publication without obtaining specific professional advice specific to, among other things, your individual facts, circumstances and jurisdiction. No representation or warranty (express or implied) is made as to the accuracy or completeness of the information contained in this publication, and CohnReznick LLP, its partners, employees and agents accept no liability, and disclaim all responsibility, for the consequences of you or anyone else acting, or refraining to act, in reliance on the information contained in this publication or for any decision based on it.