NOT-FOR-PROFIT: Maintaining business continuity and financial stability during crisis

Along with the rest of society and the economy, not-for-profit organizations are facing unprecedented challenges due to COVID-19, including employee health and welfare concerns, resource limitations, and market volatility, to name a few. Many of you have already been implementing business continuity plans to protect the safety of your staff and continue serving your stakeholders. 
Depending on the length of the pandemic, every organization will face economic uncertainty. Organizational budgets are sure to be hit hard by additional costs relating to workplace safety. Not-for-profit organizations are canceling programs and fundraising events, sending students home, and closing exhibitions. The results of these actions will be lost revenue from program interruptions, endowment declines, and reductions in donor giving. These unanticipated budget implications will challenge the financial sustainability of even the most well-funded organizations. 
We encourage you to consider the following measures to help you deal with the escalating disruption the virus is causing.
Financial considerations
- Form a task force of senior leaders to manage through this disruption and communicate with stakeholders.
- Engage internal and external advisors in your discussions, including attorneys, accountants, insurance brokers, human resources consultants, investment managers, information technology specialists, and local authorities.
- Update your cash flow projections for all areas that may be impacted by current events.
- Estimate liquidity needs for the next 30 days and three-month and six-month periods. Determine your ability to meet those needs and create the appropriate contingency plans. If you anticipate liquidity shortages, contact your creditors to extend the payment terms of your credit facilities. 
- Identify how negative financial results will affect your ability to service debt and remain compliant with your covenants. Recognize liquidity problems early, develop contingency plans, and communicate with your lenders. 
- Provide board members with an analysis of the impact of this disruption, including updated projections. 
- Identify mission-critical programs and focus your resources accordingly.
- Certain organizations are canceling programs that may result in the need to refund payments previously received (e.g., room and board, registration fees, ticket sales). Management and the board should evaluate specific circumstances and communicate the plan to stakeholders. Depending on the event, some supporters may be willing to convert a program fee or ticket sale to a contribution, limiting the need to make refunds.
- Many organizations have incurred costs for travel, meetings, and programs that have been canceled. Identify these costs and communicate as soon as possible with the event sponsor to maximize the amount of refunds. 
- Consider alternatives sources of supplies. 
- Review outstanding loans and other receivables and consider the ability of the debtors to pay in the short term. If you are a lender, consider modifying loan agreements to accommodate nonperformance.
- Revisit your asset allocation strategy and consider whether it is appropriate under the circumstances. The decline in the market value may cause donor-restricted funds to go "underwater." The board may need to consider spending down the principle of certain endowments and/or using board-designated funds to help manage liquidity needs.
- Review your insurance policies to determine whether your business interruption coverage will cover any of your anticipated losses.
Employees, facilities, and security
- Monitor your network activity to minimize malicious activity that may occur during this crisis.
- If you have remote access capabilities, test your system.
- If you plan to close your facilities, make sure that you have adequate security to protect your facilities and assets.
- Develop a communication strategy, with tactics to share information and keep your employees and constituents informed in a timely manner.  
- Provide support to your employees. Employee assistance programs (EAPs) can help them deal with the emotional and potential economic impacts of a disaster.
- Brief all employees and volunteers on hygiene and safety measures.
Aftereffects
- Prepare or update your risk assessment. In 2017, CohnReznick's Not-for-Profit Governance and Financial Management Survey identified that only 68% of respondents had a disaster recovery plan in place, and those that did generally focused on natural disasters. Every challenge creates a learning opportunity. Organizations should be learning from this event, updating existing risk assessments, and modifying related policies and procedures
- Update your budget to actual results. If there are significant negative effects, update your strategies to utilize existing resources in prudent and measured manner.
- Evaluate your information technology infrastructure to determine how it handled remote workplace needs. Consider whether additional investments are required for the future.
- Update and test your business continuity plan.
- Develop an integrated business planning process to help you react appropriately to disruptions in the future.
Contact
Patricia McGowan, CPA, Partner, Not-for-Profit & Education practice
959.200.7007
John Alfonso, CPA, CGMA, Partner, Not-for-Profit & Education practice leader
646.254.7415
Subject matter expertise
John Alfonso

CPA, CGMA, Partner - Not-for-Profit & Education Industry Leader

Patricia McGowan

CPA, Partner & Higher Education Sector Leader

Close

Contact

Let's start a conversation about your company's strategic goals and vision for the future.

Please fill all required fields*

Please verify your information and check to see if all require fields have been filled in.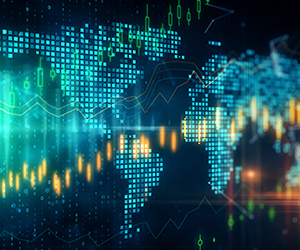 On-Demand Webinar: Mitigating Coronavirus Disruption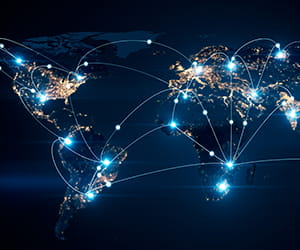 Coronavirus Resource Center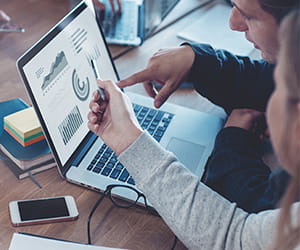 Integrated Business Planning
Receive CohnReznick insights and event invitations on topics relevant to your business and role.
Subscribe
This has been prepared for information purposes and general guidance only and does not constitute legal or professional advice. You should not act upon the information contained in this publication without obtaining specific professional advice. No representation or warranty (express or implied) is made as to the accuracy or completeness of the information contained in this publication, and CohnReznick LLP, its partners, employees and agents accept no liability, and disclaim all responsibility, for the consequences of you or anyone else acting, or refraining to act, in reliance on the information contained in this publication or for any decision based on it.