Budgeting and forecasting for government contractors: 10 tips for improving the process for profitability
As we embark on a new federal fiscal year, some of the most challenging activities performed by government contractors are budgeting and forecasting. Keep in mind that when creating a budget, the costs to be low enough to win a contract but high enough to allow profit. There also may be a need to reforecast depending on a significant win, loss or extension of a contract. As CohnReznick has helped many contractors stay on the path to profitability, we have created 10 tips to improve the budgeting process and plan strategically for the year ahead. These tips were featured in our 2017 GAUGE Report, and are worth revisiting for this year's budgeting season.
Kick-off the budgeting cycle by providing a timeline, parameters, and overall goals. Make sure that all stakeholders are included in this session.
Establish guidelines for budgets that are very clear to the overall team. Below are just a few examples:

What is the timeline/horizon for the forecast?
When are the due dates?
How to handle proposals in the forecast?
How are options to be forecasted?
What is the growth rate expected?

Make sure your organization uses a tool that provides all stakeholders with the visibility and control they need over the budget.
The budget should be time phased, and the tool must provide the ability to group information by month, quarter, and year.
Budgets should align to the timing of the work. Understand the full scope of your projects to properly align your budget to these projects.
Scenario modeling is critical to understand the best- and worst-case scenarios. A tool that allows the formation of "what-ifs" or modeling is necessary.
Account for rate differences, whether they are OH (Overhead), G&A (General & Administrative), MSH (Material/ Subcontract Handling), or GSA labor rates. Make sure your tool is flexible enough to account for project-specific rates, ceilings, budget, and forecasting rates.
Hold monthly reviews throughout the year to review the budget and make course corrections versus forecast (recasting of the budget).
Understand that the budget is a living, breathing document, and not a static metric to be filed away. Update the budget to incorporate any significant changes in your business environment.
Use GAUGE metrics to benchmark your budgets to others in the industry. For example, see where you are tracking in terms of Revenue per full-time equivalent, percentage of healthcare cost to revenue, and G&A.
For more information about how to forecast/budget for the year ahead, please contact Partner Christine Williamson at 703-847-4412, Christine.Williamson@cohnreznick.com; or Manager Sherry So at 703-847-4419, Sherry.So@cohnreznick.com.
Also, look for our 2018 GAUGE Report that will be published this fall and will contain many insights and tools for government contractors to stay competitive in the federal procurement environment.
Subject matter expertise
Christine Williamson

CPA, PMP, Partner

Close

Contact

Let's start a conversation about your company's strategic goals and vision for the future.

Please fill all required fields*

Please verify your information and check to see if all require fields have been filled in.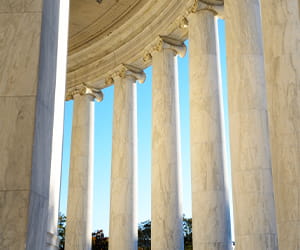 2019 GAUGE Report: Industry Roadmap of Benchmarks & Trends for GovCon
Receive CohnReznick insights and event invitations on topics relevant to your business and role.
Subscribe
This has been prepared for information purposes and general guidance only and does not constitute legal or professional advice. You should not act upon the information contained in this publication without obtaining specific professional advice. No representation or warranty (express or implied) is made as to the accuracy or completeness of the information contained in this publication, and CohnReznick LLP, its partners, employees and agents accept no liability, and disclaim all responsibility, for the consequences of you or anyone else acting, or refraining to act, in reliance on the information contained in this publication or for any decision based on it.