Are you being fairly compensated? The government may not think so.
It's been over five years since the National Defense Authorization Act of FY 2012 (NDAA) began to reshape the landscape for government contracting executive compensation. The Department of Defense's (DoD) portion of the government contracting industry was first to feel the impact of the NDAA. But the rest of the industry was also impacted by the Bipartisan Budget Act of 2013 (BBA) which effectively brought the same restrictions to all other executive agencies. The majority of the impact from the NDAA affected the DoD, National Aeronautics and Space Administration (NASA), and the Coast Guard beginning December 31, 2011. The BBA affected all other executive agencies beginning June 24, 2014.
Key issues
Here are some of the major issues relative to executive compensation that are affecting contractors today.
The first is the new name. Executive compensation is now called contractor compensation and it applies to all contractor employees that contribute, directly or indirectly, to a government contract from top to bottom. Now that compensation limits apply to all employees, what does that mean for benchmarking? Keep in mind that these updated compensation requirements may apply to your first-tier subcontractors too, potentially impacting your bottom line if not adequately monitored.
Second, base compensation is not the only factor under evaluation. Bonuses and deferred compensation will also be scrutinized. The Government will attempt to calculate total compensation in developing its position and will apply assumptions to important factors if not otherwise specified.
And third, "Market data? What market data?" A frequent question asked by the Government is "where is the market data used to support your basis for an individual's compensation?" The truth is that the market data they are looking for is usually not in your budget unless you are part of a larger organization.
Protecting yourself
As with most issues that may involve an audit, your best defense is documentation, documentation, documentation. Chances are you and your colleagues were hired before these acts were implemented and your compensation is only now coming into question. However, your organization has always been responsible for ensuring that any claim to the Government is reasonable at almost any point in time. Before June 24, 2014, the primary argument used by the Government against unreasonable compensation was Federal Acquisition Regulations (FAR) 31.201-3 — Determining Reasonableness. Now, it can also use FAR 31.205-6, Compensation for Personal Services, to address any perceived unreasonable compensation. This gives the Government more teeth, but it is also a double-edged sword. Understanding its drawbacks is the best way of protecting your organization's (and the Government's) interests.
Financial benchmarking is the primary tool used by the Government to determine whether your or your organization's compensation values are aligned with the market. However, this should not be the only metric. The following should also be part of any compensation assessment:
The concept of total compensation can easily be misunderstood, so clearly identify what is part of total compensation:
The absence of market data does not automatically result in questioned costs or reflect unreasonable compensation:
Two recent Armed Services Board of Contract Appeals (ASBCA) cases have supported the definition of allowable compensation. They should also be considered in planning and the determination of individual compensation:

Finally, as much as they hate to admit it, the Government is not always right. It will do its best to understand your organization but often using as little information as possible. This leaves room for assumptions, misuse of grouping/categorization, and inconsistent understandings between your CO, who authorized and approved the work, and the individuals evaluating your compensation.
You may agree, completely or even in part, with the Government's initial assessment to keep them happy but this may set precedence for your future evaluations. To alleviate this potential problem, ask for the Government's documentation supporting its position. If the Government does provide its documentation, look for the following items:
Subject matter expertise
Kristen Soles

CPA, Partner - Managing Partner, Advisory - Global Consulting Solutions and Government Contracting Industry Leader

Close

Contact

Let's start a conversation about your company's strategic goals and vision for the future.

Please fill all required fields*

Please verify your information and check to see if all require fields have been filled in.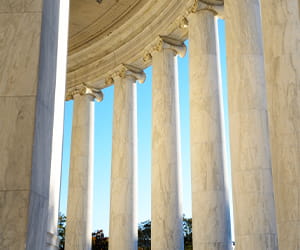 2019 GAUGE Report: Industry Roadmap of Benchmarks & Trends for GovCon
Receive CohnReznick insights and event invitations on topics relevant to your business and role.
Subscribe
This has been prepared for information purposes and general guidance only and does not constitute legal or professional advice. You should not act upon the information contained in this publication without obtaining specific professional advice. No representation or warranty (express or implied) is made as to the accuracy or completeness of the information contained in this publication, and CohnReznick LLP, its partners, employees and agents accept no liability, and disclaim all responsibility, for the consequences of you or anyone else acting, or refraining to act, in reliance on the information contained in this publication or for any decision based on it.