Affordable Housing News & Views - January 2022
Receive and explore monthly insights from our Affordable Housing team
Subscribe
Listen in as two preeminent leaders from affordable housing's efforts on The Hill, Bob Moss and David Gasson, both principals with MG Housing Strategies, join Beth Mullen, CohnReznick's Affordable Housing practice leader, to discuss critical legislative updates for the LIHTC industry.
This month's discussion centers around the Build Back Better plan – where it stands now, what may be next, and what's "Plan B" for the industry if it doesn't pass – as well as the challenges states have been facing in using funding from previous bills for affordable housing.
Listen now
CohnReznick's January 2022 Housing Tax Credit Monitor is now available. This edition features:
Median pricing and blended IRR across multi-investor funds
21 current national and regional funds offered
IRS guidance on LIHTC fixed 4% rate
Read now
The world has changed, and your business model needs to change along with it. Looking to optimize your back office, elevate your operational model, or mitigate risk? CohnReznick can deliver the bench strength and industry expertise you need to enhance critical functions in your accounting, compliance, finance, risk, and technology operations.
Learn more
CohnReznick's Affordable Housing CRedit Tool offers interactive data for historical national, state, and county-based operating performance trends – an infinitely valuable resource for developers, investors, and other LIHTC industry participants.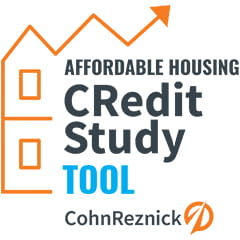 In a poll taken in our recent CRedit Study webinar, the #1 way respondents reported using (or planning to use) the CRedit Tool was benchmarking their own portfolio, followed by assisting in underwriting new deals, and informing the investment approval process. But, notably, over a quarter of respondents chose "other" – meaning that there are all kinds of ways to utilize this resource. (We'd love to hear how the data has helped you – contact us to share your stories.)
To explore the tool and gain your own insights as you make plans for a successful 2022, visit our resource center.
Thank you for being part of our CohnReznick community. Wishing you much success in the New Year.
View our holiday card.
Watch video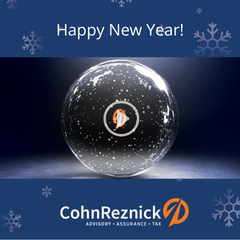 Related Services
This has been prepared for information purposes and general guidance only and does not constitute legal or professional advice. You should not act upon the information contained in this publication without obtaining specific professional advice. No representation or warranty (express or implied) is made as to the accuracy or completeness of the information contained in this publication, and CohnReznick LLP, its partners, employees and agents accept no liability, and disclaim all responsibility, for the consequences of you or anyone else acting, or refraining to act, in reliance on the information contained in this publication or for any decision based on it.